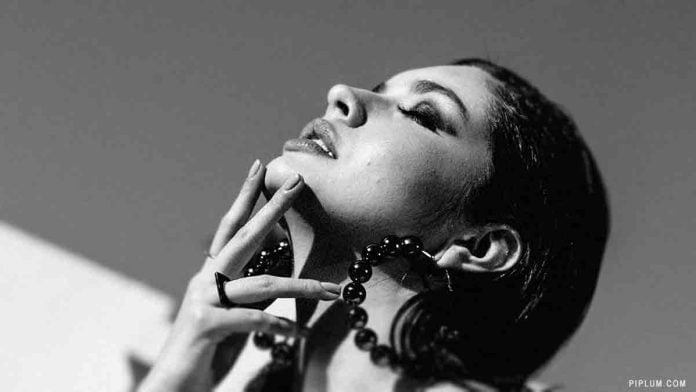 Every year, the beauty trends shift from what was being followed before.
This is mostly because certain trends that were hyped for a certain time die down and people are looking for new things to style themselves with.
Switching up trends and styles is exciting as everyone is looking forward to what's going to be the next big thing in the beauty industry.
We have seen many trends over the recent years, some have taken the beauty industry by storm while others not so quite.  
The world is moving at a fast pace; no wonder the beauty trends keep changing every so frequently.
Some old trends also come back where you can see people carrying a particular old decade vibe.
One of the most popular trends that keep coming back is fuller eyebrows.
People have actually started using serums and oils to make their eyebrows grow! 
Let's take a look at what the biggest beauty trends of 2022 will be step-by-step.
Starting with skincare, we'll see how beauty trends will be changing in nails, makeup, and hairstyles.  
Customized skincare 
Customized skincare will be all the craze in 2022.
Given that different celebrities have been coming out of their own skincare brands, it's no brainer that people are going to start adopting the customized skincare line.  
Many companies have already started selling customized skincare products that are quickly gaining the attention of many people.
Customized skincare products are specifically meant for you and are customized according to every person's skin needs.
Companies such as Clinique, Curology, and Keihl's are popularly known for making customized skincare products. 
French Manicures 
When it comes to nails, French manicures are the classic way to get your nails done. They're always in fashion and you can never go wrong with them. In 2021, you'll be seeing a variation of French manicures everywhere. Ranging from long nails to short, you'll see people sporting mini or faded French manicures! 
Crystal nails 
2022 is the year in which crystals are making a huge comeback when it comes to beauty trends.
You'll see a lot of fresh manicures with intricately placed crystals. Crystals do make everything better, don't they? Be it on manicures or pedicures, every salon will be focused on adding crystals to your nails.  
You can glam up your French manicures as well using crystals so they'll be trendy and extremely funk! Don't stick to boring old patterns and make sure the next time you get a manicure or pedicure; you get some crystals on too! 
Monochromatic makeup 
This is the top fashion these days and I'm sure you've seen monochromatic makeup looks on the runway as well!
2022 is all about matching your eye shadows to your cheeks and lips!
This is bound to create an alluring look and make you stand out.
Famous celebrities can also be seen donning this beautiful and distinct makeup look that flatters their features!
Get out of your safe zone, this makeup look is all about going all out.
You can either go for subtle pink tones or go for darker red tones that flatter your skin tone.  
Monochromatic makeup
What's the next best thing in the beauty trends of 2022? Neon eye makeup.
Yes, you heard that right! Neon eye looks are all about making your eyes the center of attention.
You can switch up the look by going for beautiful and bright colored eye shadows or by carrying a bold neon eyeliner.
Whether on the runway or at photoshoots, you'll see models and celebrities with different variations of neon looks!
Pair these looks up with a nude or dark lip, whichever you prefer, and make a statement with your eye makeup!  
Face gems 
Tired of the typical eye makeup looks? You can spice up your makeup look by adding crystals to your eyelids as they're going to be a hot trend in 2022. You can go for subtle jewels in the inner or outer corner of your eyes or go full out and carry a lid filled with beautiful gems.  
That's not all, 2022 brings more than just bejeweled eyelids!
Glam up your face by adding some gems to your cheekbones and your eyebrows. Not only will this enhance your look but you'll be stepping out like a sparkling goddess!  
Blunt cut bobs 
There's a love-hate relationship that everyone has with short hair. Most people are scared of chopping their locks and getting short hair because they don't know whether it'll look good. But guess what? You need to get over your short hair fears soon because 2022 is all about them!  
Blunt cut bobs are starting off to be an absolute favorite for this year! Hairstylists are recommending it and you can see in reality the number of people getting their hair cut in this style.
Don't miss out on this style as you can create many different looks with it that are both sweet and edgy! 
Headbands 
Did you think the reign of headbands was over?
Not at all! It's even more prominent in 2022 but with a little bit of a twist.
You'll be seeing more of knotted headbands rather than the typical padded ones.
Shops are already full of different patterns and designs of knotted headbands.
Urban outfitters have been extremely popular in this regard!
Switch up your padded headband with a twisted knot headband to create a unique look! 
Hair clips 
The era of large pearly hairclips is here to stay for a while.
While many trends have ended, this one is going to carry on in 2022 and get a lot of attention.
Get all those beautiful gold and silver clips to decorate your hair using different styles!
From middle parts to side parts, you can place your hairclips on any side and they'll still look pretty chic.
Pearl and bedazzled hair clips add to your overall look and can make any basic outfit look super glam!
2022 is the time to invest in hair clips, trust us! 
You also might like: How To Find An Ideal Beauty Artist Your Location