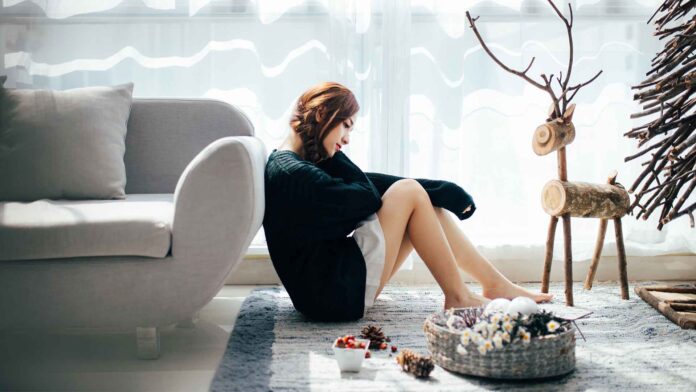 As Christmas is approaching, for many, the true dilemma of how to properly decorate a Christmas tree is becoming a real headache.
Also, Christmas tree decoration might be a serious issue!
Where to build it? What kind of toys to hang? What should be the height of a fir tree? What kind of decorations to use is best?
Once you've chosen your tree, whether real or fake, it's time to make it look gorgeous.
So grab a mince pie, a glass of champagne or mulled wine and get the whole family involved for some seriously cozy pre-Christmas action.
In this Christmas tree decorations guide, You can find out all the answers easily and save a lot of time.
So here are the 10 main steps on how to decorate a beautiful Christmas tree.
Plan your design
Choose the right place
Check dimensions of a tree
Choose a color palette
Add lights
Check Bulb inflammation
Add garlands
Add tinsel
Add ornaments and decorations
Add your topper
The article you must read: Following the Xmas Magic. How To Take Perfect Christmas Photos.
To make things go smoothly before decorating a Christmas tree take some time to pick the right tree.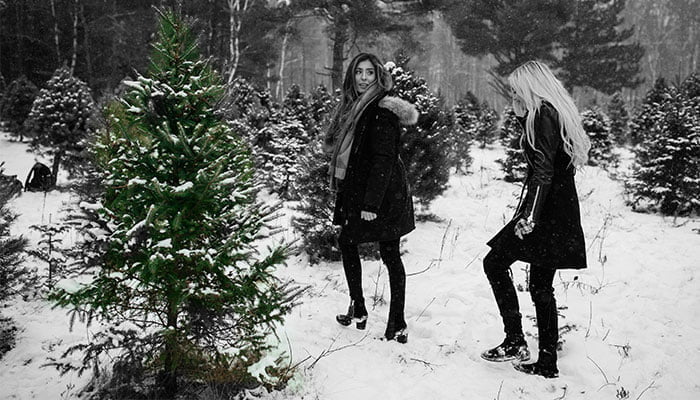 How to decorate a Christmas tree. Step by step guide.
Experts reveal some light tips for Christmas tree decorations.
The secret to decorating a beautiful Christmas tree is simple: Style in layers! Get more of our editor's best tips for Christmas tree decorating with these easy step-by-step instructions.
Step 1. Choose the right place for your tree.
It does not matter if your Christmas tree is real or artificial.
It is recommended that you carefully consider where this adornment will have the greatest advantage in your home before decorating it.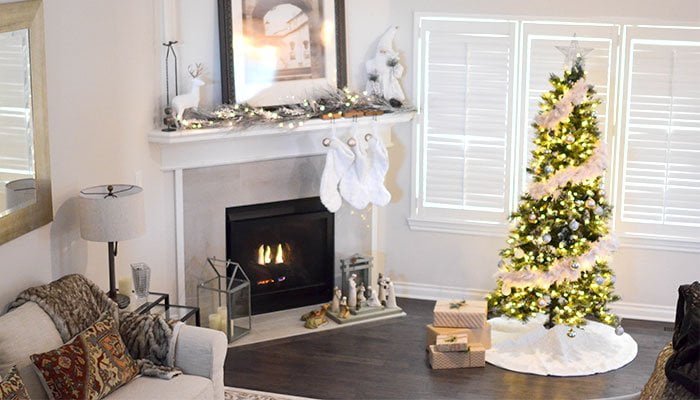 Ideally, it should be close to the electrical outlet, avoiding plenty of cables that go through all the homes.
If you decide to decorate a real Christmas tree at home, it is advisable to build it as far from radiators as possible in a cooler place, thus avoiding fires and disasters. It will also reduce the probability of drying the fir.
Step 2. Checking tree dimensions.
Once you decide where you want to decorate the Christmas tree, it is advisable to measure the width and height of the place.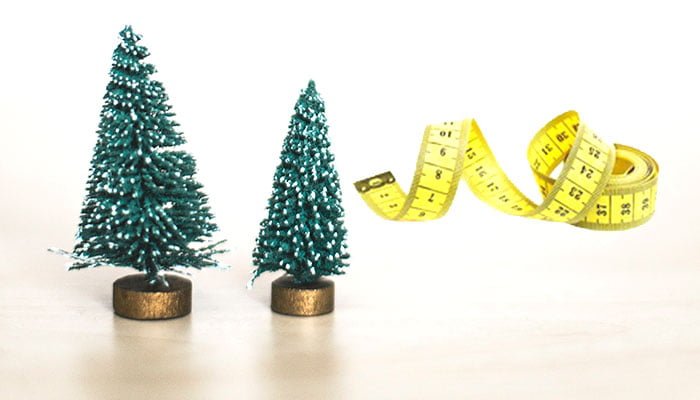 Do not forget to leave extra space because your height of the Christmas tree can vary depending on the decorations. Provide enough space to allow your branches to hang freely, and the toys will not be pressed later.
Tip: If you bought an excessive and disproportionate fir, you can always trim it so that it retains its triangular shape.
Step 3. Formatting branches.
Buying Christmas trees and returning to their homes, buyers often notice that they are lacking in scope.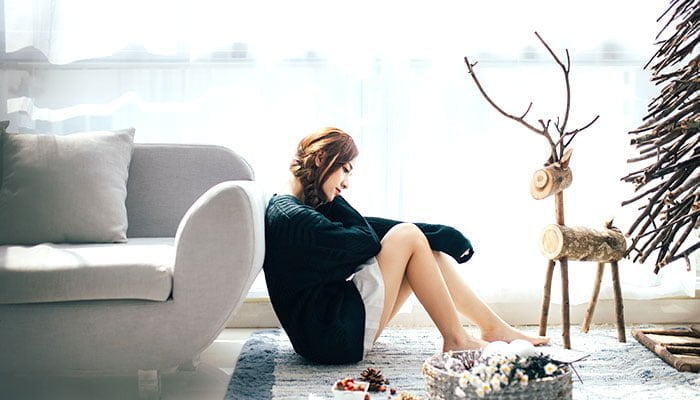 Therefore, it is very important to properly cut the branches of the fir, and if it is artificial – properly fold and open. Experts advise that the average spike treatment should require at least 45 minutes.
Step 4. Bulb inflammation.
Experts recommend a good half hour to take this step so that the Christmas lights are positioned correctly and elegantly.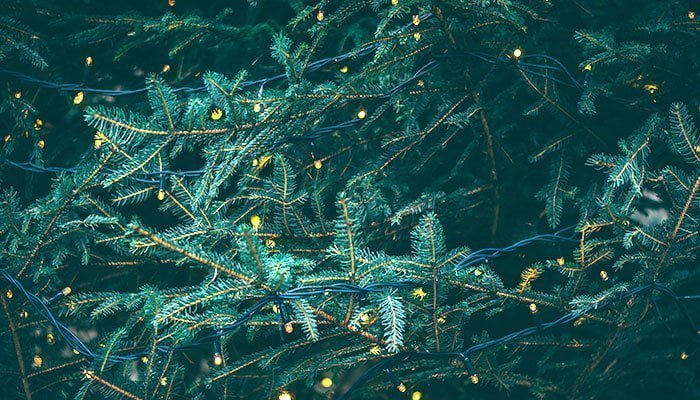 Start the bulbs from the very top and go down, turning them around each major branch. What should be the bulbs on a Christmas tree? Experts would recommend at least 170 bulbs per meter of wood.
Tip: Protect yourself from extreme frustration and check if the bulbs really work before you decorate the Christmas tree.
Step 5. Select a color palette.
Experts recommend pre-selected spruce colors. It can become a quality color choice and an essential step.
Red, green and gold colors match the traditional Christmas style. Yellow and white can give a little blue tint. Choose a silver, wood or blue decor to create a winter image.
Tip: Do not try to put many decorations on the tree, as this can tilt your idea in the wrong direction.
Step 6. Think about the garland.
Or beads, strips or foil. Experts again recommend starting a tree to decorate the garland from the top.
Tip: It's best to do it before decorating the Christmas tree with toys and other decorations.
Step 7. Christmas tree toys.
That's the place for many to become a real test. The experts advise starting decorating a Christmas tree from fairly simple, cheaper toys.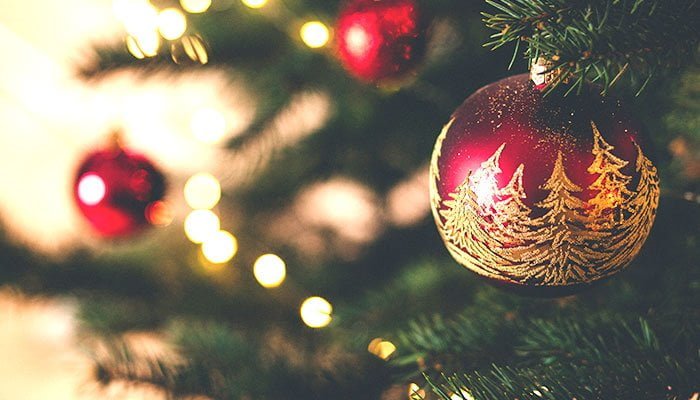 Later – plus more luxurious ones. Use smaller balls towards the ends of the branches, and the bigger ones closer to the center of the tree. Spread them evenly, use different shapes and sizes.
If you find decorations you like in the store, experts advise you to buy their 3 packs. It is also advisable to never dispose of old decorations, they will become lovely memories.
Tip: Precious glass toys are advisable to keep above.
Step 8. Decorative Christmas tree.
And how could your Christmas decorations be left without a beautiful skirt? If you do not want everyone to see your wood wire wires or unshielded plastic wood holders, it really needs it.
Decorations of the bottom of the tree also absorb the pine needles if you chose a real tree. Experts believe that such underwear tree decorative skirts not only conceal wires but also make fir more clean and firm.
Step 9. Christmas tree peak. She is the festive masterpiece of a fir tree.
Traditional spruce tops usually symbolize certain values. For example, the star symbolizes the Star of Bethlehem, and the angel is the angels who declared Jesus' birth to shepherds.
If you do not want traditional options, you can find a variety of snowflakes, birds, or even snowflakes in stores.
Tip: Avoid tufts of heavy spruce tops and make sure it is glued to the top.
Step 10. Other Christmas trees at home.
Experts recommend that you have three Christmas trees at home.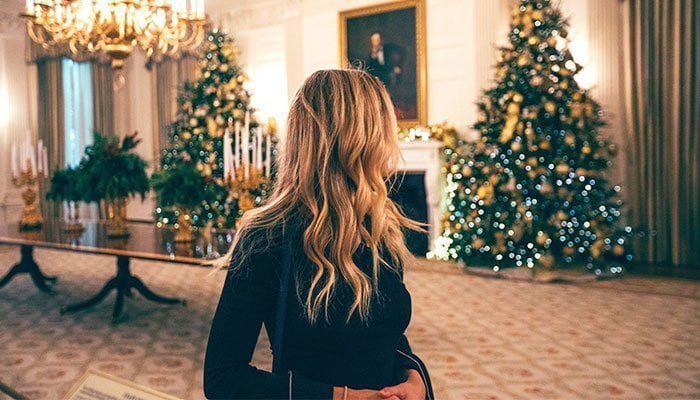 Do not be afraid, they all should not be major and big. It is easy to dress a small Christmas tree on a windowsill or buy a smaller decoration in the bedroom.
Steps to decorate a beautiful Christmas tree. Poster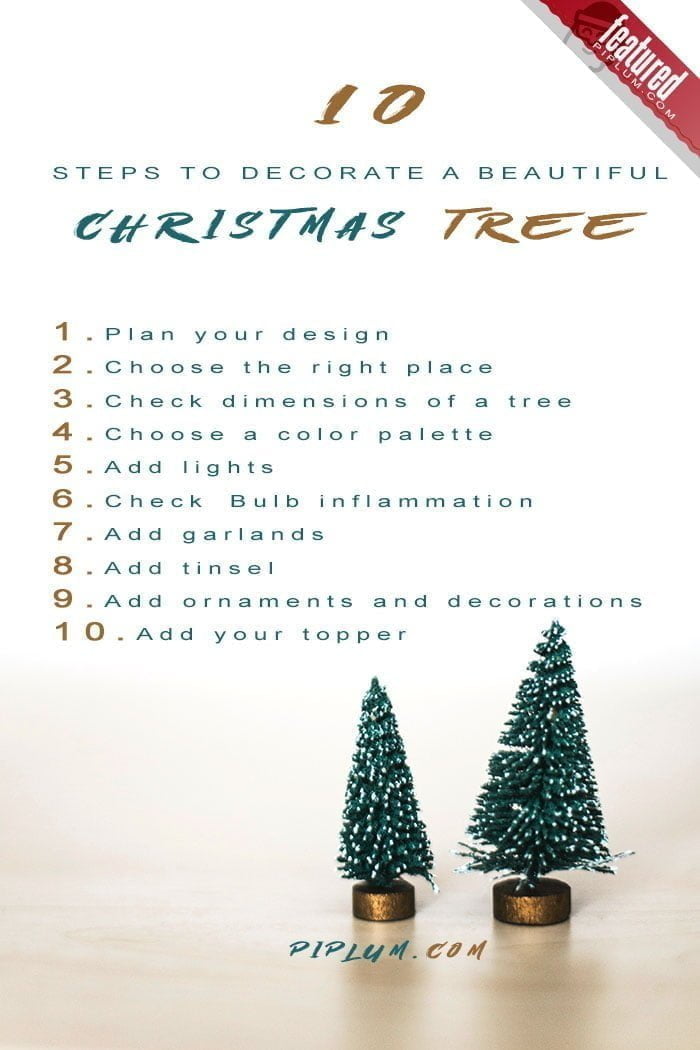 Articles you might like: