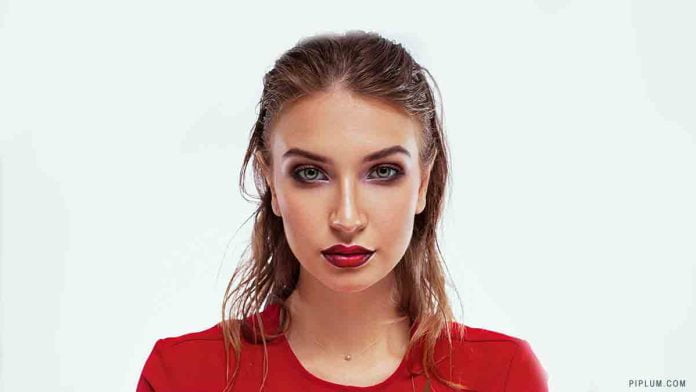 Can you imagine all your all-time favorite shades in just one palette?
No?
We had the same opinions until we came to know the almost all of your favorite makeup brands offer customization. 
Customization has played such a tremendously important role in all different squares of life.
I think it helps you bring a sort of you in all of your things, products, gadgets, clothes, and everything.
They scream you in away.
Even if they do not for someone, it is a completely different feeling when you are using something you personally customized for yourself.
It is a whole different level of a win-win situation.  
In this article, we will discuss how can you effectively customize your own palette if given an option to do so?
However, if you're not going for customization what are the essential must-haves in your dream palette? What are a few do's and don'ts to remember while applying makeup?
You might like: Must-Have Beauty Gadgets 2022 
Customizing Your Own Palette For Skin
Look for neutral shades, when starting the palette.

 

Start with bronzers and blushes. Bronzers are 

good for

 p

eo

ple who tend to like a more nude type of everyday look. Easy to maintain, easy to carry, and easy to rock

of course

. 

For the blushes, go for something you use a lot. Someone might want those rosy pink cheeks, or some might on the other hand go for a more cherry color.

 

Use bronzers that have shimmers to get that glow back.

 

Chose a highlight that goes well with the blush and bronzers you have selected.

 

Starting for eye shadows put a good two or three transition shades. Preferably brown to nude. A darker shade, a lighter shade and medium colored shade.

 
Add a few darker metallic shades which can become your go-to best friend in times of need.

 

Go for a few satin metallic lighter shades, which you can put on your lid or just on the inner corner of your eye. Totally depends on you.

 

Finally, add some bright pop colors for days when you feel like shining bright.

 
Essential Must-Haves In Your Dream Palette For your Skin
Using An Eye Shadow Palette 
Make sure your eye shadow palette has medium, dark, and lighter natural shades. That is a must-have in any case.
 Select shades that compliment your skin tone and go well with it. 
Applying The Eye Shadow 
Use the lightest shade all over your lid, to make it look neutral. Give it a fresher look and just match your skin tone.

 

Use a medium tone shadow on the visible area of the lid.

 

A darker shade can be used near your lash line.

 
Using A Contour Palette 
One can easily contour their face with two different shades of either a concealer, a highlighter; one can use a bronzer or even a foundation. A contour kit on the other hand will provide you with all the essential shades needed. Always make sure that you use a shade that is darker than your skin tone to add a bit of shadow to your cheekbones. Use a lighter shade compared to your skin on area that will naturally reflect light, your brow bone, or the top part of your cheekbones. In the end, apply a tint of rose color on your cheeks and blend everything together 
Using A Color Correcting Palette 
A good color correcting palette tends to include different shades of concealer to blend in colors which are on the opposite side of the color scale. For instance 
Green can neutralize red

 

Peach can neutralize dark circles

 

Use yellow when dealing with discoloration.

 
Use this color correcting concealer under the foundation you have applied. This way the bright colors will not be visible once you have you the makeup on. 
You might like: Switching Up Trends And Styles. The Beauty Trends We Expect To See In 2022
Do's And Don'ts While Applying Makeup
 For A Perfect Complexion 
Do match your foundation shade always to the ski on your neck. Usually, the skin on our neck tends to be of a different shade than or face. Be careful!

 

Under-eye concealer should not be too white. Do not go for two shades lighter than your foundation or your actual skin tone if you don't use a foundation.

 

Use a light moisturizer under your eye to prevent it from creasing throughout the day.

 

Do not apply the blush on your cheekbones while smiling. Once you bring your face to its normal state, the blush tends to fall lower than your cheekbone making it look weird.

 

Moisturize your skin well before applying the makeup; apply a skin serum or a toner to bring up that glow game.

 
For Perfect Eyes 
Fill your brows with a shade that is lighter for a more subtle and natural look rather than going for a shade darker.

 

Add a soft, lighter shade to the middle of your eyelid. It will make it glow,

while also making it more prominent.

 

Do not use the same eyeliner for your upper lash and lower lash. For your lower lash, go for a shade lighter than that of the upper one.

 

Do not reapply the mascara again during the day. It will make it look more sticky and ill. If you really want a touch upkeep a clean mascara brush on you, wet the brush clean your lashes, and then reapply the mascara for a fresher look.

 
For Perfect Lips
For perfect nude lips, use one shade darker than the natural color your lip.

 

Do not use dark-colored lipsticks on thin lips. These colors tend to make the lips appear even thinner than usual. Instead of dark shades, the bright and fresh colors. This will make your lip appear more pleasant and appealing.

 

Apply concealer. Always apply a concealer on the edge of your lips to give it a proper shape and outline. The apple a highlighter on the upper pout, finally apply the lip color. It will be more reflective and shiny.

 
You might like: The Dos and Don'ts Of Wearing Fragrance. Tips How to Apply Perfumes.