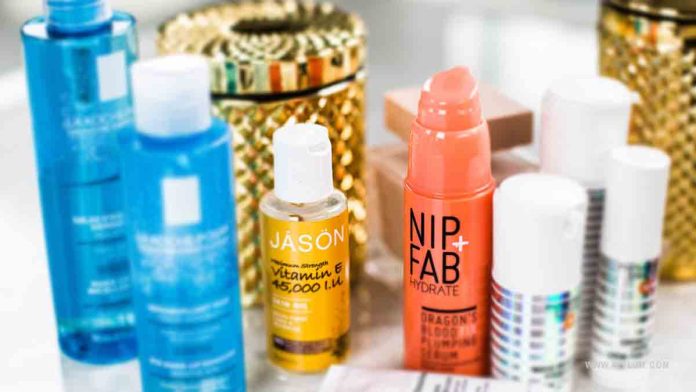 A bad salon experience can be a nightmare, especially if they are charging a hefty amount with services that don't match.
The blogging culture has also not made it easier since there are so many paid reviews that you don't know which review is actually real.
Finding the right person to get the job done correctly is a task.
Every day there are new places opening that claims to give you the best services; especially in the UK where beauty salons have increased more than any other independent business.
It has had a net increase of 10% over the past few years.
But are these places really worth it?
Before finding the right type of beauty specialist for yourself, you need to take some things into account and then make a decision you will not regret later.
What kind of service do you want?
There are different places catering to different beauty needs. A few types are nail specialists, hair specialists, makeup artists, skin care specialists, and then places who give all treatments under one roof. So firstly, you need to decide what is it that you need to get done.
Budget
Once you have narrowed down the treatment you want to get, then set a budget aside. Some places charge very high and provide the same service as that of a salon which is charging less.
Do some research
Once you have narrowed down the treatment you want to get, and then find places in your area. Make a list and then check reviews, you can also ask friends or family for recommendations of a good beauty specialist or salon. Those are more accurate and reliable than reviews online. Ask the right questions: ask for pricing, quality of service, and staff and the results of the treatment.
Check their products
The kind of brands a salon uses, matters. You can schedule an appointment or call them and ask about the brands that they use for the kind of service you want. It is also useful to ask the techniques and tools that they use for the service. If they are using updated tools and technology you can depend on them plus if they have been in the business for a long time then it is safe to assume they know what they are doing. Experience matters.
Hygiene
No personal care treatment should ever be done in a place that doesn't follow strict sanitation guidelines. You can ask them about the guidelines that they follow beforehand to make an informed decision.
After evaluating all these factors you can go with a place that caters to all your needs.
Apart from choosing the right specialist, there are also problems one faces when it comes to beauty.
You might like: Makeup Isn't Just About Dolling Yourself Up.
That includes choosing the right beauty products for yourself.
This is becoming a huge problem because trends are changing and every year there are the various face, hair, skin, and nail products being launched which just confuses one as to what to choose.
How To Buy A Good Beauty Brand Product?
Some of these brands and products are on the high end of the price range while some are pocket friendly.
Here's a guide on how to choose the right products for yourself:
Know your skin
You cannot make any decisions without knowing the type of skin you have. There are three types: dry, oily, and combination skin. Knowing your skin type will help you in finding a product with the ingredients that are suitable for your skin.
Know the brands
Before investing in any personal care product, research the brand and ingredients they use. This might take some trial and error before finding the right product, no matter how much you research, you don't know how that product will react on your skin.
Layer your products correctly
While doing your skincare routine, layer your products the right way. First, apply the thin products and then move on to the ones with a thicker consistency to lock the moisture in your skin and keep your skin looking healthy.
Invest in products that have natural ingredients
Avoid using too many products with chemicals, and opt for products with natural ingredients. They are much better for your face and your skin will thank you in the long run.
Customize your skincare routine according to your needs
Find what works for you and don't follow any routine stringently. Make sure to personalise it according to your needs and your skin type.
Don't be afraid to try drugstore products
There are some amazing brands out there that offer affordable skincare with almost the same results as a high end brand. Don't be afraid to take risks as long as you have done your research beforehand.
These are the basic factors you need to take into consideration before finding a beauty product that will suit you.
With the ever-changing industry, one needs to remain updated on the recent advancements in the beauty industry.
Don't believe in myths or all the content that you read on the internet.
Do your own research and try the products for yourself before coming to any conclusive decision.
What works for someone else, might not be suitable for you so there is a learning curve that comes with it.
One more thing you can try is to invest in Korean Skin Care products.
They have revolutionised the beauty game and changed the industry completely.
Many people over recent years have tried these products and they can vouch for the way these products enhance your beauty routine.
They have a diverse range of products and are easily available everywhere.
Their affordability is a major factor in people relying on Korean products.
Above mentioned are just some of the problems that exist when it comes to beautifying yourself.
There is such a vast room for improvement and many businesses are taking notice of this gap and trying to fill it.
One thing is for sure, know how your skin works and the basic do's and don'ts and you are good to go.
You might like: Invest In A Good Skincare Routine. Beautiful Tips For A Beautiful Skin.