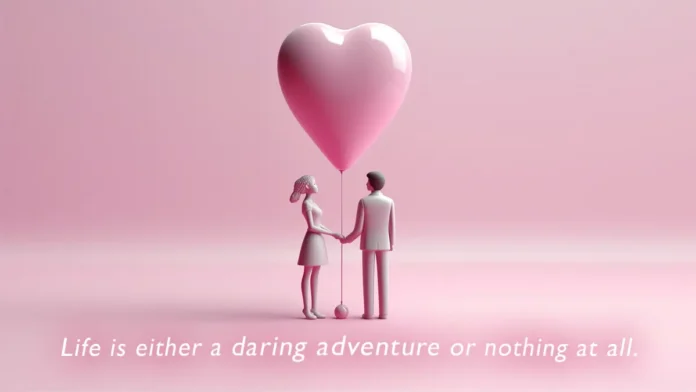 Ignite the spark in your relationship with our collection of surprise date ideas. Explore unique ways to create memorable moments that deepen your connection. Click to find the perfect idea for surprising your loved one and creating lasting memories
When it comes to expressing your love and strengthening your bond, planning a romantic surprise for your partner can work wonders. Whether you're celebrating an anniversary, a special occasion, or just want to show your appreciation, creating a memorable experience can be truly magical. The key is to tailor the surprise to your partner's preferences and interests.
In this article, we'll explore 25 romantic date ideas that are sure to spark joy and create lasting memories for you and your significant other.
Plan the Perfect Surprise: 25 Romantic Date Ideas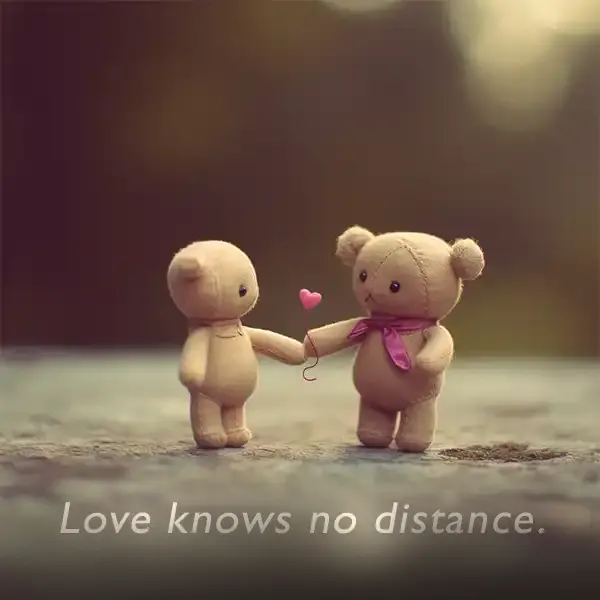 Beach Picnic at Sunset
Few things are more romantic than a beach picnic at sunset. The tranquil sound of the waves, the stunning hues of the sky, and a spread of your partner's favorite treats create an enchanting setting for quality time together.
Stargazing and Campfire
Escape to the countryside for a night of stargazing and a cozy campfire. Lay out blankets, gaze at the constellations, and share stories as you enjoy the beauty of the night sky.
Cooking Class for Two
Unleash your inner foodies by taking a cooking class together. Whether it's mastering the art of pasta-making or creating delectable desserts, this hands-on experience encourages teamwork and laughter.
Romantic Movie Marathon
Transform your living room into a private movie theater with a romantic movie marathon. Snuggle up, indulge in popcorn, and relive your favorite love stories on the big screen.
Wine and Paint Night
Get creative with a wine and paint night. Sip on your favorite wines as you follow step-by-step instructions to create a masterpiece together. It's a fun way to tap into your artistic side.
Outdoor Adventure Day
For the adventurous couple, plan an outdoor day filled with activities like hiking, biking, or kayaking. Exploring nature's beauty and sharing exhilarating moments will surely deepen your connection.
Spa Day at Home
Create a spa retreat in the comfort of your own home. Draw a bubble bath, light scented candles, and give each other relaxing massages for a rejuvenating and intimate experience.
Dance Under the Stars
Find a spot under the open sky, put on your favorite tunes, and dance the night away. Whether you're skilled dancers or just enjoying each other's company, dancing under the stars is pure magic.
Romantic Scavenger Hunt
Craft a romantic scavenger hunt that leads your partner to meaningful locations and cherished memories. Each clue can hold a special message or a small surprise, building anticipation along the way.
Weekend Getaway
Escape the daily grind with a surprise weekend getaway. Choose a cozy cabin, a charming bed and breakfast, or a luxurious resort to indulge in relaxation and quality time.
Comedy Club Night
Laughter is the best medicine for a strong relationship. Head to a local comedy club for a night of giggles and shared humor, creating joyful memories that will last.
Volunteer Together
Bond over a shared cause by volunteering together. Whether it's at an animal shelter, a food bank, or a community garden, giving back as a team can be incredibly rewarding.
DIY Project Day
Tackle a DIY project you've both been meaning to do. Whether it's building furniture, planting a garden, or crafting home decor, the satisfaction of completing a task together is truly special.
Sunset Sailing
If you're near a body of water, consider a sunset sailing adventure. The gentle sway of the boat, the stunning backdrop of the setting sun, and the company of your loved one create an unforgettable experience.
Bookstore or Library Date
For the bookworm couple, spend the day exploring a bookstore or library. Share your favorite reads, discover new authors, and cozy up in a corner with a good book and each other's company.
Game Night for Two
Bring out your competitive sides with a game night for two. From classic board games to video games, a little friendly competition can lead to hours of laughter and connection.
Romantic Bike Ride
Rent bicycles and embark on a scenic bike ride through picturesque trails or city streets. The wind in your hair and the shared adventure will make for a wonderfully romantic day.
Outdoor Picnic and Live Music
Combine the joy of a picnic with the magic of live music. Find a local park hosting a live band or an outdoor concert, and enjoy your favorite foods while tapping your toes to the rhythm.
Art Gallery Exploration
Immerse yourselves in culture by visiting an art gallery. Discuss the pieces, share your interpretations, and engage in meaningful conversations inspired by the artwork.
Comedy Movie Night
Opt for a cozy night in with a marathon of your favorite romantic comedy movies. Laugh together, relive the hilarious moments, and enjoy the comfort of your own space.
Farmers' Market Adventure
Stroll hand in hand through a farmers' market, sampling fresh produce, artisanal treats, and handcrafted goods. It's a delightful way to connect with local culture and savor new flavors.
Karaoke Date Night
Sing your hearts out at a karaoke bar or host a karaoke night at home. Whether your voices are pitch-perfect or hilariously off-key, the shared experience will create lasting memories.
Pottery Class
Get your hands dirty in a pottery class, molding clay into beautiful creations. It's a tactile experience that encourages teamwork, creativity, and a whole lot of fun.
Horseback Riding
Embrace your inner adventurers with a romantic horseback riding excursion. Explore scenic trails and enjoy the company of these majestic animals as you make memories together.
Rooftop Dining
Elevate your dining experience with a rooftop dinner at a fancy restaurant. The city lights, delectable cuisine, and charming ambiance make for a perfect setting to celebrate your love.
You might like: Crafting Heartfelt Love Letters: A Step-by-Step Guide
Romantic Date Ideas for Young People
In a world where technology and fast-paced living often dominate our lives, finding meaningful and romantic ways to connect with your partner has become more important than ever. If you're a young couple seeking to create lasting memories and deepen your bond, look no further. This article presents a collection of creative and unforgettable romantic date ideas tailored for young people. From simple yet heartfelt gestures to exciting adventures, these suggestions are designed to ignite sparks and keep the romance alive.
Intimate Picnic under the Stars
"Love is like the stars; it's always there, even when you can't see it."
Imagine spreading out a cozy blanket under a starlit sky, surrounded by nature's serenity. A romantic picnic is a timeless way to connect with your partner. Prepare a basket filled with both of your favorite foods, some delicious wine, and perhaps a warm blanket to snuggle under. As you enjoy the beauty of the night sky together, you'll find yourselves immersed in meaningful conversations and shared dreams.
Exploring Local Art and Culture
"Art and love are the same thing: It's the process of seeing yourself in things that are not you."
Exploring local art galleries, museums, and cultural events can be a unique and enriching experience for couples. It's a chance to connect over shared interests and broaden your horizons. Whether you're admiring paintings, sculptures, or attending a theater performance, the emotions evoked by art can spark conversations that deepen your connection.
Cooking Up Love in a Couples' Workshop
"The couple that cooks together, stays together."
Cooking together can be a delightful and intimate activity. Consider joining a couples' cooking class where you can learn to prepare a new dish while enjoying each other's company. From kneading dough to sautéing vegetables, the collaborative nature of cooking fosters teamwork and communication. Plus, you'll get to savor the fruits of your labor as you dine on the delicious meal you've created.
Outdoor Adventures for Two
"Life is either a daring adventure or nothing at all."
For the adventurous duo, outdoor activities provide a thrilling way to bond and create lasting memories. Whether it's hiking through scenic trails, kayaking on a tranquil lake, or even taking a hot air balloon ride, the adrenaline rush of these experiences can amplify the feelings of togetherness. Don't forget to capture these moments with photos to cherish forever.
Nostalgic Game Night
"Play is our brain's favorite way of learning."
Revisit your childhood and teenage years with a nostalgic game night. Gather a collection of board games, video games, or card games that hold sentimental value to both of you. Engaging in friendly competition and laughter can evoke a sense of playfulness and relaxation, reminding you of simpler times and allowing you to create new memories together.
Dancing the Night Away
"Dance is the hidden language of the soul."
Unleash your inner dancers by taking part in a dance class or hitting the dance floor at a local club. Dancing is a powerful form of expression that allows you to connect physically and emotionally. Whether you're swaying to a slow ballad or grooving to upbeat tunes, the close proximity and rhythm of dancing can ignite a passionate connection between you and your partner.
You might like: Sweep Them Off Their Feet: 40 Surprise Proposal Ideas
Romantic Date Ideas Tailored For Older Couples
Picnic in the Park: Enjoy a leisurely picnic in a local park. Pack a basket with your favorite foods, a cozy blanket, and maybe even a bottle of wine. Take a stroll hand-in-hand and relish the natural beauty around you.
Cooking Class: Enroll in a cooking class together. Whether it's learning to make a new dish or mastering an old favorite, the experience can be both fun and rewarding.
Art Gallery Visit: Explore a local art gallery or museum. Wander through the exhibits, appreciate the art, and engage in thoughtful conversations about what you see.
Wine Tasting: Visit a local winery or wine bar and enjoy a wine tasting experience. Savor different flavors, learn about the wines, and spend quality time together.
Live Music or Theater Show: Attend a live music performance, theater show, or even a jazz night. Immerse yourselves in the cultural experience and enjoy the entertainment.
Nature Walk: Take a scenic nature walk in a nearby botanical garden or nature reserve. Enjoy each other's company while taking in the serene surroundings.
Dancing: Attend a dance class or go to a dance event. Whether it's ballroom, salsa, or even line dancing, moving to the rhythm can be a delightful and intimate experience.
Cruise or Boat Ride: If you're near a lake, river, or coast, consider taking a relaxing boat ride or dinner cruise. The water's gentle motion can create a soothing atmosphere.
Stargazing: Spend a romantic evening stargazing. Set up a cozy spot with blankets and pillows in your backyard or a quiet spot with minimal light pollution.
Visit a Historical Site: Explore a historical site, castle, or old mansion in your area. Learn about the past and imagine what life was like in different eras.
Outdoor Concert: Attend an outdoor concert or music festival. Enjoy the tunes while sitting on lawn chairs or a picnic blanket.
Volunteer Together: Spend your time volunteering for a cause you both care about. It's a meaningful way to bond and make a positive impact.
Antique Shopping: Go on a treasure hunt at antique shops or flea markets. Discover unique items and share stories of the past.
Candlelit Dinner at Home: Prepare a special candlelit dinner at home. Cook a favorite meal together and set the mood with soft lighting and romantic music.
Spa Day: Indulge in a relaxing spa day or couples' massage. Pampering yourselves can be a wonderful way to unwind and connect.
Remember that the best date ideas are those that reflect your shared interests and allow you to spend quality time together. Whether you're exploring new activities or revisiting old favorites, the key is to enjoy each other's company and create lasting memories.
In a world filled with distractions and busy schedules, prioritizing romantic moments with your partner is crucial for maintaining a strong and lasting relationship. The above romantic date ideas are designed to cater to the interests and preferences of young couples, ensuring that you can create cherished memories together. From stargazing picnics to exciting adventures and intimate cooking sessions, these experiences will undoubtedly strengthen your bond and keep the flames of romance burning brightly.
Remember, love is not just about grand gestures; it's about the little moments that you share. So, why wait? Start planning your next romantic date and let the sparks fly!
You might like: Celebrate Friendship With Super Cute Love Quotes
FAQs
1. What are some affordable romantic date ideas? Creating a romantic experience doesn't have to break the bank. Consider a cozy movie night at home, a picnic in the park, or stargazing on a clear night.
2. How can I surprise my partner with a date night? Surprise your partner by planning a date that aligns with their interests. Whether it's a spa day, an outdoor adventure, or a cultural experience, tailor the surprise to their preferences.
3. What are some indoor date ideas for bad weather days? On rainy or chilly days, indoor activities like cooking classes, DIY projects, or even a game night can be delightful ways to spend quality time together.
4. How do I make a romantic date more special? Attention to detail can make all the difference. Set the ambiance with lighting, music, and thoughtful touches like handwritten notes or their favorite flowers.
5. What are unique date night ideas for long-term couples? For couples who have been together for a while, consider re-creating your first date, going on a spontaneous road trip, or writing love letters to each other and reading them aloud.
6. How can I plan a surprise weekend getaway? Research destinations your partner would enjoy, book accommodations, and create an itinerary that balances relaxation and adventure for a memorable weekend escape.
Conclusion
Planning the perfect surprise for your loved one involves creativity, thoughtfulness, and a touch of spontaneity. From romantic beach picnics to adventurous outdoor excursions, these 25 date ideas offer a diverse range of experiences to celebrate your relationship. Remember, the key is to make it personal and tailored to your partner's preferences. By investing effort into creating memorable moments, you'll deepen your connection and create cherished memories that will last a lifetime.