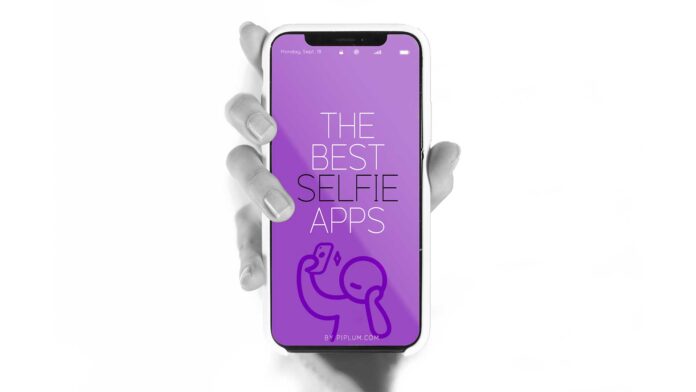 There is only one reason you landed on this page – You need to grab attention!
Attention through selfies!
In the world of social media and constant self-expression, the demand for high-quality selfie editing apps has surged. Whether you're an iPhone user or an Android enthusiast, there are numerous options available to help you perfect your selfies. To make your search easier, we've compiled a list of the 10 best free face-editing selfie apps for 2024.
These apps offer a range of features to enhance your selfies and make them truly stand out.
Best free face-editing selfie apps for 2024.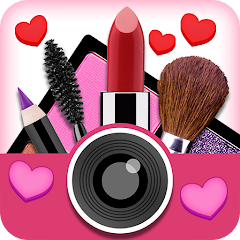 Compatibility: iOS, Android
YouCam Makeup is more than just an editing app – it's a virtual makeover studio in your pocket. With a plethora of makeup and beauty tools, you can experiment with different looks, from lipstick shades to hairstyles. The app also offers skin smoothing and blemish removal for flawless selfies.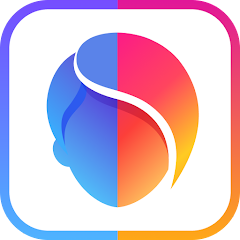 Compatibility: iOS, Android
FaceApp gained immense popularity for its realistic and fun filters. It allows you to change your appearance by adjusting features like hairstyle, age, and even gender. The app's AI-powered filters provide a creative touch to your selfies.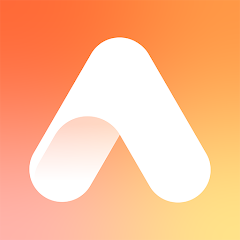 Compatibility: iOS, Android
AirBrush is a powerful yet user-friendly app that offers a variety of tools for retouching and enhancing your selfies. From teeth whitening to skin smoothing, this app covers a wide range of editing needs. The "Magic" feature automatically retouches your photos for a polished look.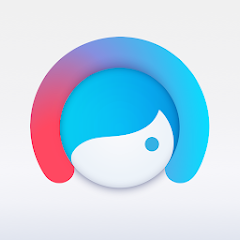 Compatibility: iOS, Android
FaceTune is a go-to app for professional-level retouching. It allows you to whiten teeth, smooth skin, reshape facial features, and even remove unwanted elements from your photos. The app's precision tools give you full control over your edits.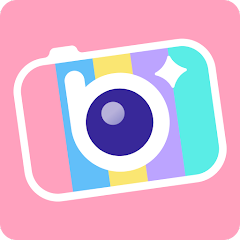 Compatibility: iOS, Android
BeautyPlus offers real-time beauty effects and filters for both photos and videos. Its "Magic Brush" feature lets you add artistic touches to your selfies. The app's user-friendly interface makes it easy to enhance your selfies without spending hours editing.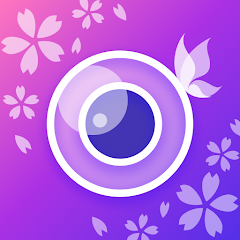 Compatibility: iOS, Android
YouCam Perfect is another excellent offering from the makers of YouCam Makeup. It features tools for skin enhancement, face reshaping, and even body slimming. The app also includes a selection of filters and effects to add flair to your selfies.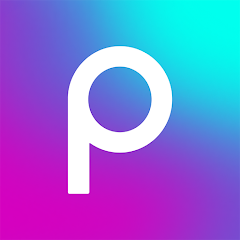 Compatibility: iOS, Android
PicsArt is a versatile app that goes beyond selfie editing. It offers a wide range of creative tools, including filters, stickers, and collage makers. With its vibrant community, you can share your edited selfies and explore the work of other users.
8. Photo Editor Pro – Polish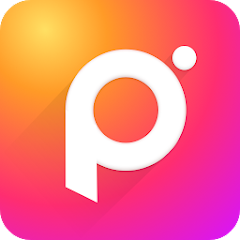 Compatibility: iOS, Android
Photo Editor Pro – Polish is all about enhancing natural beauty. It focuses on subtle edits like skin smoothing, teeth whitening, and enhancing eyes. The app's simplicity makes it perfect for users who want a light touch on their selfies.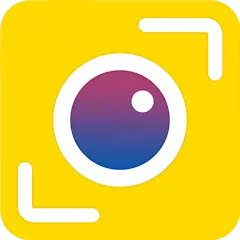 Compatibility: iOS, Android
Beauty Camera X, Selfie Camera is renowned for its high-quality filters that add a professional touch to your photos. While not exclusively a selfie editing app, its powerful editing tools can help you achieve a cohesive and aesthetic feed on social media.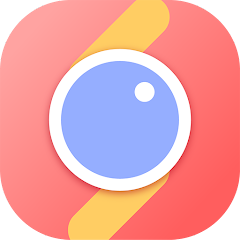 Compatibility: iOS, Android
Beauty Camera Selfie Filters takes selfie editing to the next level with its augmented reality filters. From playful effects to artistic filters, Banuba lets you transform your selfies into creative masterpieces.
You might like: 2024 Love Quotes. Spread Warmth and Happiness.
In the world of selfie editing, these 10 apps stand out for their diverse features and user-friendly interfaces. Whether you're looking for subtle enhancements or bold transformations, these apps cater to a wide range of preferences. Experiment with different apps to find the one that aligns with your editing style and helps you put your best face forward.
Before diving into the world of selfie editing apps, take a moment to define your editing goals. Consider what aspects of your selfies you want to enhance or modify. Do you want to smooth your skin, whiten your teeth, add makeup, or simply enhance the lighting? Having a clear understanding of your objectives will help you narrow down your options.
Assess Your Skill Level
Be honest about your editing skills. Are you a beginner looking for simple presets and filters, or do you have experience with more advanced editing techniques? Some apps offer basic, one-tap enhancements, while others provide a wide range of tools for more intricate edits. Choosing an app that matches your skill level will ensure a smoother editing experience.
Consider User-Friendliness
A user-friendly interface can significantly impact your editing process. Look for apps with intuitive navigation and controls. You shouldn't have to spend hours figuring out how to use basic features. A well-designed app will streamline your editing tasks and make the experience enjoyable.
Explore Editing Features
Different selfie editing apps offer varying levels of editing features. Some apps focus on specific enhancements, like skin retouching or makeup application, while others provide a comprehensive suite of tools for various adjustments. Make a list of the features that matter most to you, such as filters, effects, retouching tools, and background adjustments.
Read User Reviews
User reviews are a valuable source of information when choosing an editing app. They provide insights into the user experience, performance, and overall satisfaction. Pay attention to both positive and negative reviews to get a well-rounded understanding of the app's capabilities and potential drawbacks.
Check Compatibility
Ensure that the app you're interested in is compatible with your device's operating system. Some apps might be available only for iOS or Android, so verify compatibility before you start downloading.
Free vs. Paid Apps
Selfie editing apps come in both free and paid versions. Free apps typically offer basic editing tools and may include ads or watermarked photos. Paid apps often provide a more extensive range of features, ad-free experience, and higher-quality edits. Consider your budget and the level of editing you require when choosing between free and paid options.
Trial Periods
Many editing apps offer trial periods or limited-use versions. Take advantage of these opportunities to test out the app's features and functionalities before committing. This hands-on experience will give you a better sense of whether the app aligns with your editing goals.
Personal Style
Your personal editing style matters. Some apps are known for their artistic filters, while others prioritize natural enhancements. Choose an app that allows you to maintain consistency in your editing style and complements your aesthetic preferences.
Trustworthy Developers
Opt for apps developed by reputable and trustworthy companies. Apps from established developers are more likely to be regularly updated, ensuring compatibility with new devices and operating system versions.
Conclusion
Selecting the right selfie editing app is a crucial step in perfecting your photos and expressing your unique style. By defining your editing goals, considering your skill level, exploring features, reading user reviews, checking compatibility, and trying out trial versions, you can confidently choose an app that meets your needs. Remember that the ideal app should empower you to enhance your selfies while staying true to your individuality.
How to Pick The Right Selfie Editing App
Before digging deeper consider these traits when it comes to finding the best Selfie Apps you'll stick with.
Make sure the selfie app developer is well-established and has good longevity.
Understand the companies behind the selfie apps you use.
Check for the freeware that cannot be monetized.
Look for tools that are intuitive or have good customer support.
Make sure selfie apps fit with your workflow and sync with your other apps.
Be willing to pay.
And which ones are the best? 
Here are the most popular and top-rated selfie apps on the market

Nowadays, almost everyone puts almost all the photo labs in their pockets – smartphones.
Smartphone cameras have reached such a level that even professional photographers admit that they sometimes leave a lot of weighty professional equipment at home and rely on their smartphones.
Often, mobile phone shots go straight to their social network Instagram, but not all of them are of the same quality: so what should I look for in a photo to get social users' sympathy?
You might like: How To Take A Beautiful Selfie. Posing Ideas And Tips For Composition.