One can say that there is a cult of a beautiful butt in modern society.
That is why I decided to write a detailed article, in which I explained, how to train your booty and what butt exercises for a pad make it beautiful and attractive.
Want to change the shape of your booty?
Want to surprise your husband or boyfriend with perfect shapes of your cheeks?
Want to make all your girlfriends jealous?
Or only one thing you want is to have a big booty?
Well, you are in the right place.
You can call it booty, butt, buttocks, cheeks…
But it doesn't matter how people call this part of your body.
You might like: Ab Exercises With No Equipment [infographic]
The most important part of this is to make people say to you — What a nice butt! How big this booty is?! That's lovely cheeks!
Journey to a beach body. Exercises for a big booty.
Exercises For A Big Booty:

Main Exercises For Your Booty. Squats!
Basic Squats: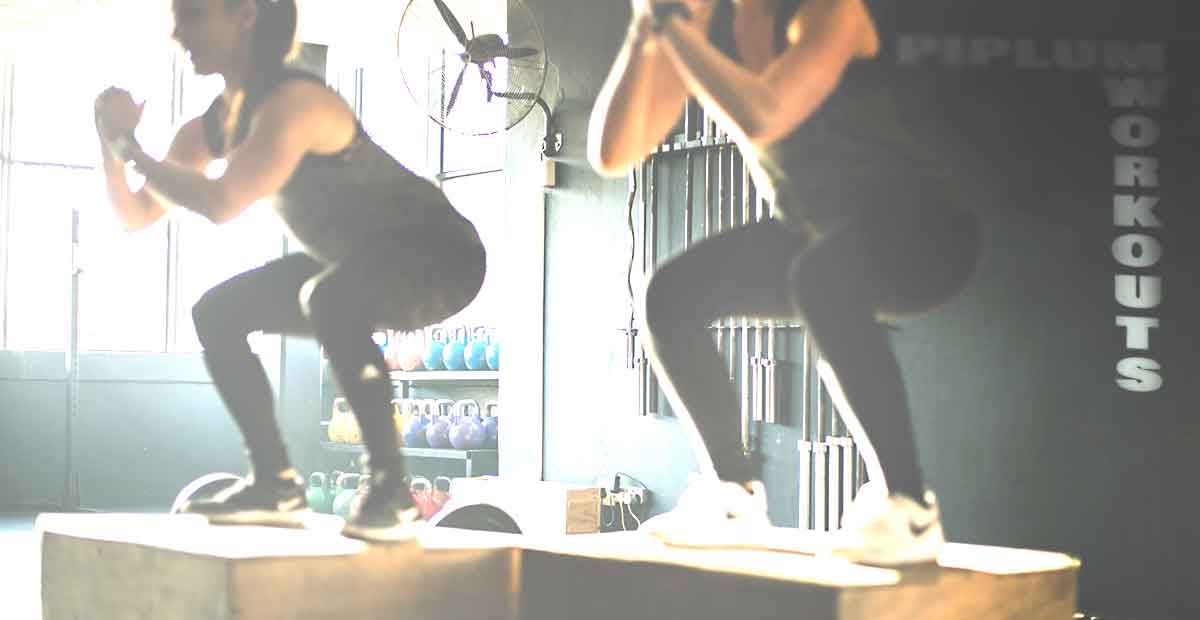 The best fit for the stern muscles is the best fit for fixing the back of the arm.
Unfortunately, the practice shows that many women are not able to properly perform sizing techniques.
You might like: Discover Magic. How to Do Kegel Exercises for Women. [Infographics]
That's why girls often complain about the painful back after squatting.
Indeed, it is most important to avoid overcoming them.
Hold your legs in your shoulder width and let down as if you were sitting on a boot.
Most importantly, keep your back straight, otherwise, you've been suffering from back pain.
Pulse Squats:
As with simple squats, keep your legs so that the knees are straight above the foot. The back must be straight. Now, squeeze, but keep your legs and push up and down in the same position.
You should feel a great stretch in the butt area. Then do a few simple squats, and somewhat rested, repeat "pulses". At least three of these exercises have been completed.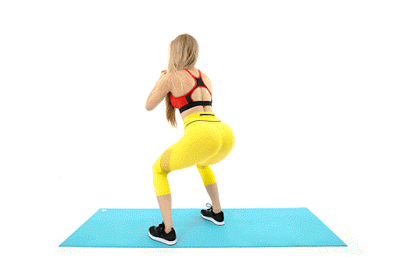 Club lifting.
Move on the rug and do clubbing exercises. They are very simple but effective. What to do? Lower your legs and lift your back.
Watch your head firmly pressed against the ground. Then lift your hips by squeezing your buttocks. If you want a tightening exercise, stretch one leg and lift it up. It is not necessary to raise the hips high – the most important thing is to feel tight buttocks.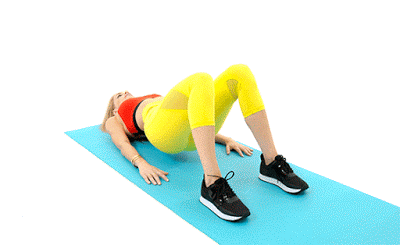 Leg lifting.
These butt exercises can be performed both by standing and slamming. If you stand, rest your arms to the wall and simply jump one leg to the side.
Then repeat the action with the other leg. If you stumble, then touch the ground with your hands to swing your legs to the side.
There is also another type of exercise that is depicted in the picture – stand on the side and climb one-foot upside down.
These exercises are especially suitable for those who want a deeper gap between the thighs.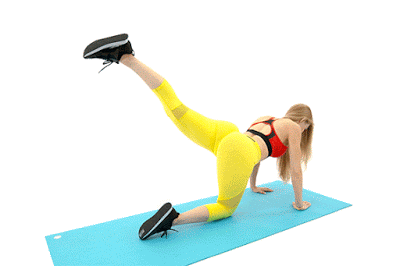 Motivational Quote. Enjoy your butt exercises, shut up and Squat!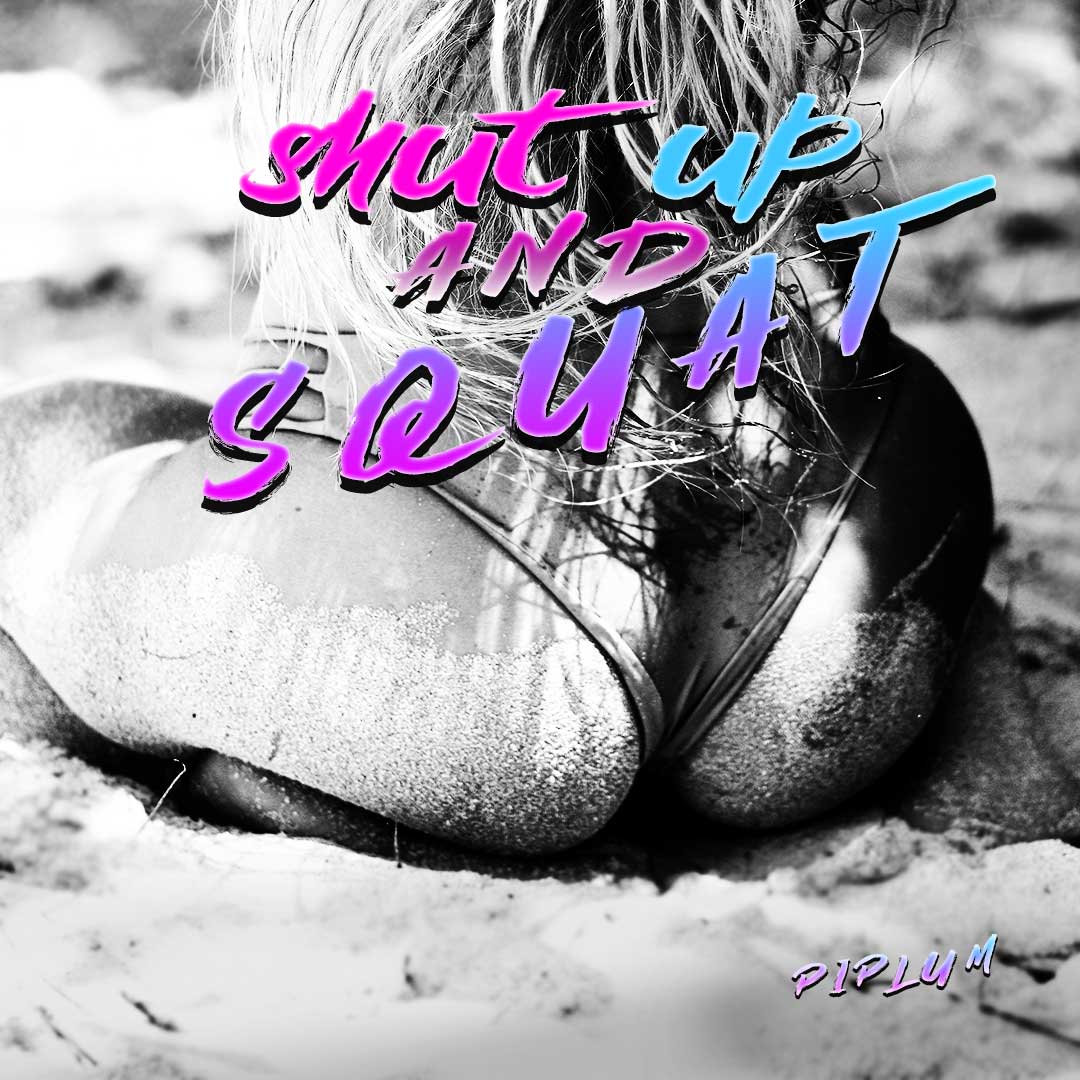 Booty Challenge. Simple Butt Exercises For Women.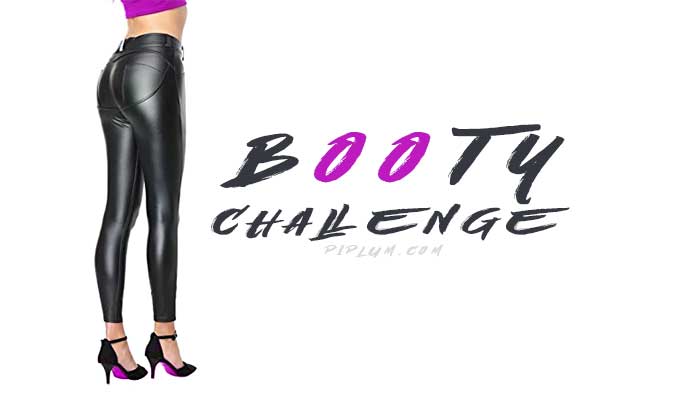 Here's a challenge for you – at least three times a week to complete the exercise complex and you will see that by the end of the month you will be able to enjoy the uplifting buttocks.
You might like: What Are The Best Workout Apps For Women? Fitness Apps For Moms
By the way, perform all exercises as set out below.
They are divided between the heaviest and the easiest.
Enhance your booty.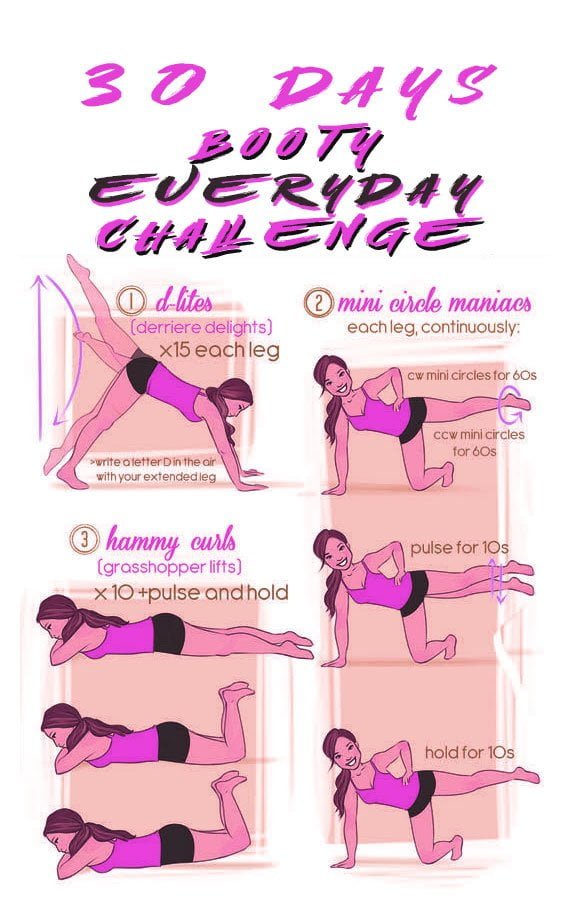 30 days butt challenge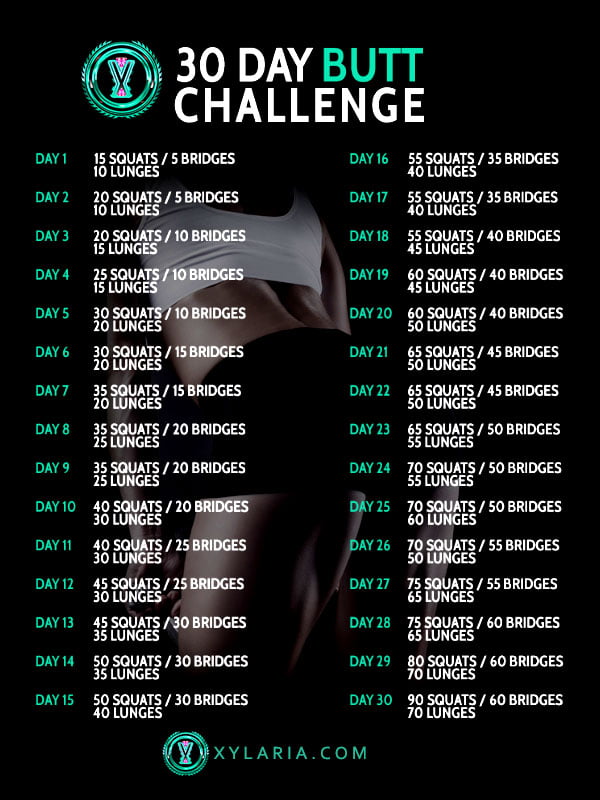 Articles you might like: