This year, we welcomed the New Year differently, but one thing remains the same: after that, we start thinking about new goals for the new year, hoping that they will all be achieved.
It is worth noting that this year's goals should not be identical to the past.
This year's goal should be to live more freely, more creatively, to cultivate a connection with those you love and care for the environment.
The 2022 Year might be the best year of your life!
You wonder why?
Because You will decide to bring some changes to it!
This New Year inspiration will boost your confidence to move forward.
We promise, but only 12 percent of us accomplish what we have planned. Just don't despair; you probably promise the same as others promise to themselves.
What do we most promise before the new year?
As the new year approaches, many of us grab a blank piece of paper and write down what is missing to make life better, more enjoyable, meaningful, and fulfilling.
But three-quarters of New Year's plans fail as soon as they begin to materialize.
Psychologists say the cause of failure is the inability to set realistic goals, lack of will, and disbelief.
Welcome, New Year 2022! Bye-bye 2021!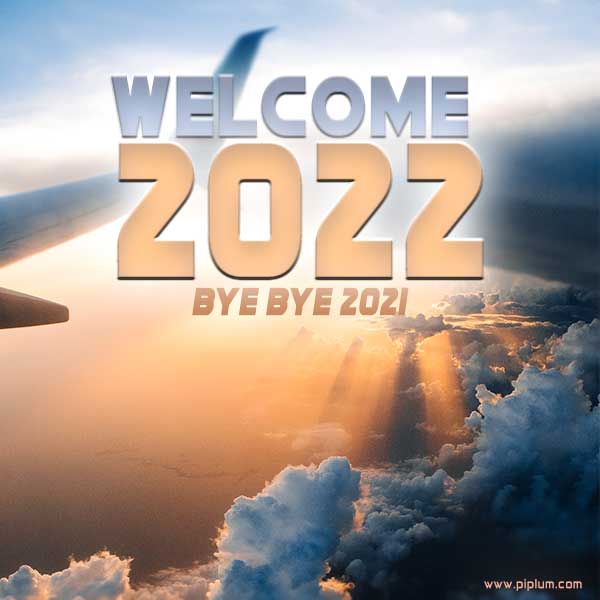 You might like these uplifting motivational quotes for 2022: The Best Motivational Quotes 2022. Praise Yourself And Stay Positive!
Make it Different. 2022 Quotes for a Happy New Year.
For a successful 2022, You need to set a limited number of goals.
Sometimes the goals of the new year remain unfulfilled just because we create too many of them. To catch the enthusiasm, we write down the most extended list, although it is immediately apparent that it is simply impossible to accomplish everything.
Let's make more love in 2022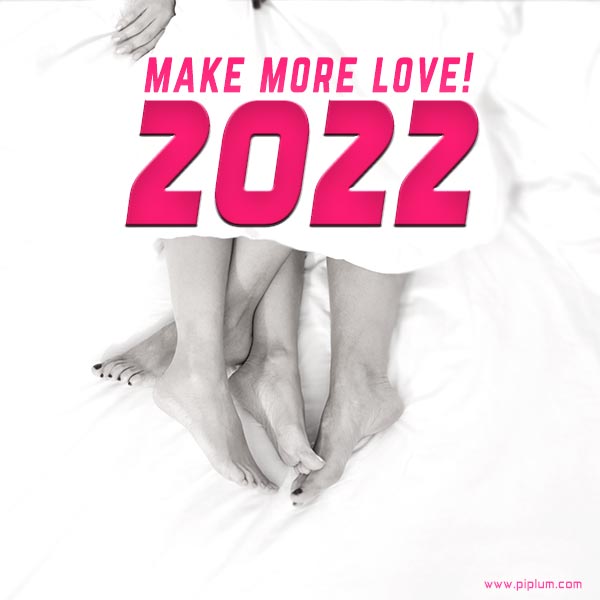 More beautiful love quotes: Discover Inspirational Love Quotes. Spark Your Feelings And Start Living Again!
Lighting never strikes the same place twice. So be like lightning – Don't make the same mistakes in 2022.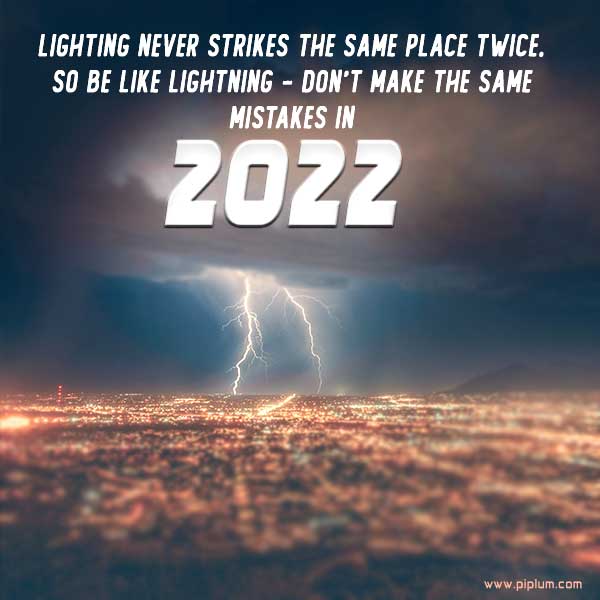 As a result, it is best to choose only a few goals. Among them, each other can be easily achieved to become an inspiration for other, more demanding goals.
Make 2022 the year of adventures!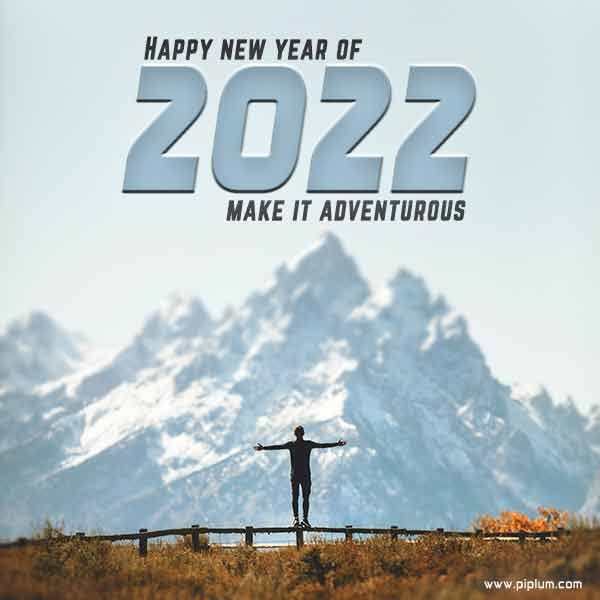 Make it magic!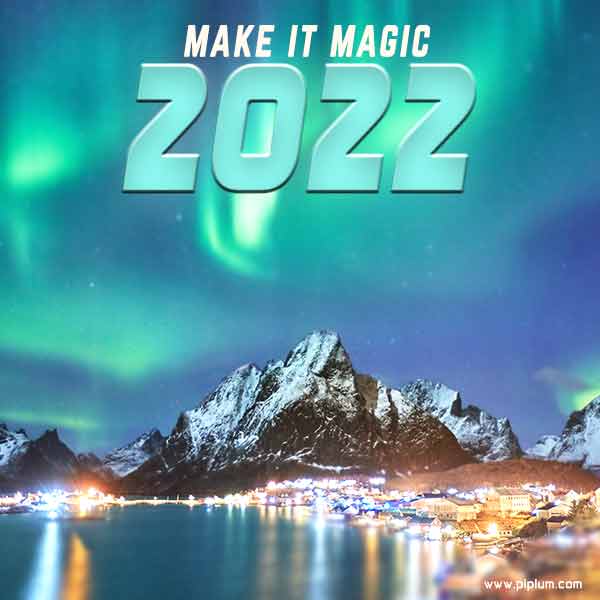 Make the Year 2022 wonderful and full of experiences. Do whatever you planned to do. Finish whatever you started.
Make it happen!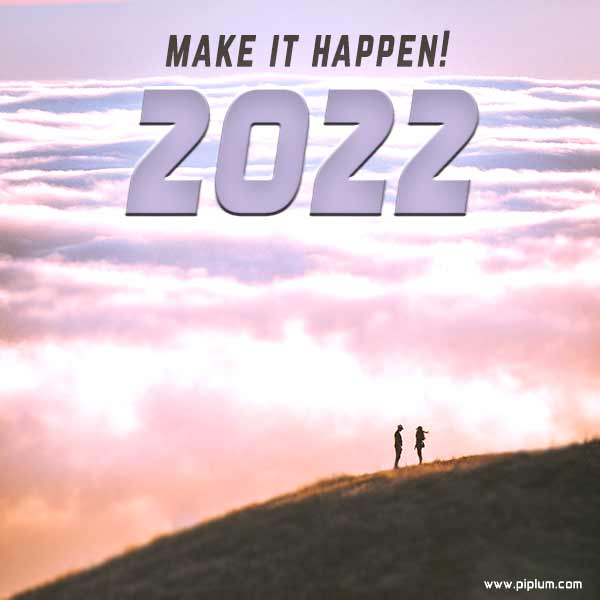 You might like: Discover Fascinating Friendship Quotes. Beautiful Words For Real Friends.
In the New Year of 2022, Experience more!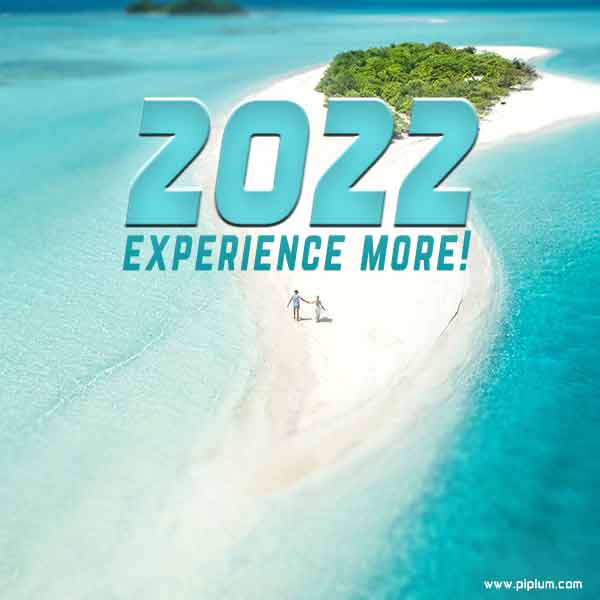 One of the best inspiring words for 2022:
Look up more!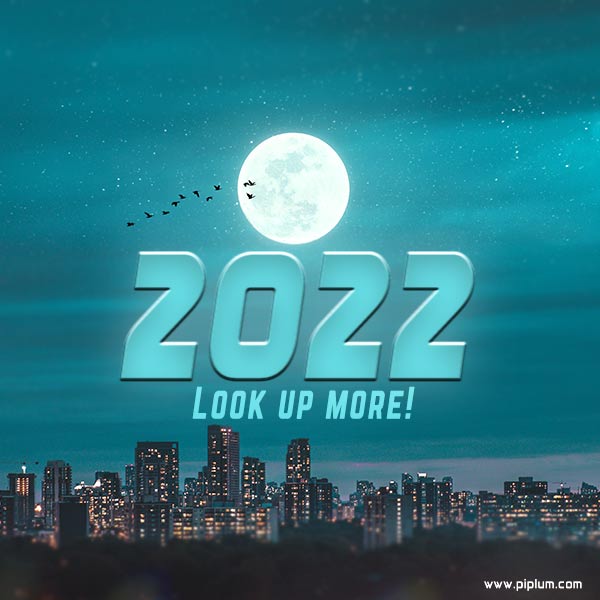 In addition, the American Psychological Association (APA) proposes to focus on only one goal at a time. This is more likely to help you succeed. Taking on too much at once can be daunting and difficult because achieving goals and setting new behavior patterns takes time and effort.
Focusing on one specific goal and maintaining it is much easier.
Let's make New Year 2022 Positive! Inspirational Poster:

Here Are The 8 Most Common New Year's Resolutions.
LOSE WEIGHT, MAKE IT SLIM, START A HEALTHY EAT.
No matter what you call this goal, it is always at the top of the most popular New Year goals. Probably because in December, you have to sit down at the table with the most delicious dishes more than once, and when you get up from it, it is difficult to catch the saga of pants.
QUIT SMOKING
Promising to quit smoking or get rid of some other harmful habit is also very popular. The New Year seems the most appropriate occasion for such a promise.
SPEND MORE TIME WITH FAMILY AND FRIENDS.
During the holidays, we meet friends, sit at the same table with the family, have fun, so the conscience automatically begins to gnaw that there have been very few such occasions during the year.
ENJOY LIFE. 
You've come up with that goal, too, right?
GET OUT OF DEBT OR SAVE SOME MONEY.
It's an eternal problem and an eternal goal because money is never enough.
FIND A BETTER JOB.
And who doesn't want that! Only a tiny percentage of people probably work their dream job and feel completely 100 percent satisfied with what they are doing.
PLAN A DREAM HOLIDAY.
Escape from the nervous boss and enjoy the hot sun on an idyllic island… well, maybe next year…
BECOME A BETTER HUMAN BEING
This goal can also be accompanied by promises to be more self-confident, tolerant, learn to stand up for oneself, and be more generous. In short, to become the perfect human version. However, will one year be enough to achieve this goal?
Feel more, connect more!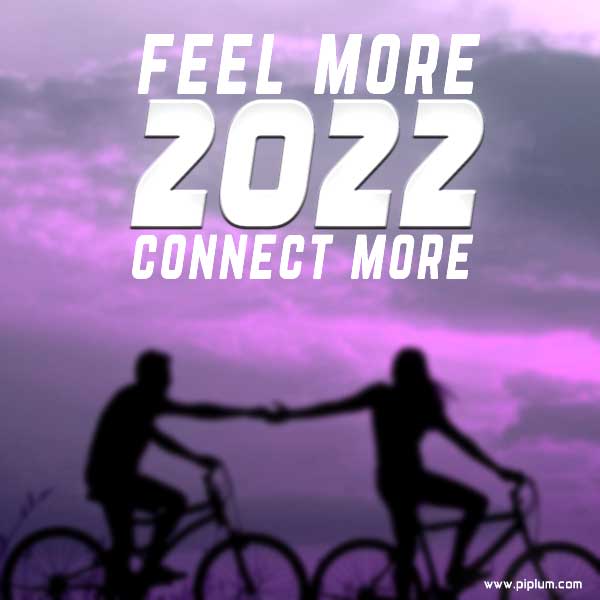 Inspiring New Year's goals:
Plan your personal budget.
Move more.
Prepare a new dish every week.
Read more books.
Learn to say NO.
Sign up for some club.
Consume less alcohol.
Start saving.
Learn a new language.
Eat vegetables regularly.
Avoid negative people.
Always use only the stairs instead of the elevator.
Purchase a new plant and maintain it responsibly.
Communicate more with people.
Enjoy everyday little things.
Visit at least one new country.
Learn to listen to other people.
Find everyday activities to work with a partner.
Learn punctuality.
Listen to foreign language lessons while playing sports.
Take time to volunteer.
At least one FULL day a month for yourself only.
Find a new hobby.
Get rid of unused items.
Donate old clothes and items to charity.
Write a blog every day.
Learn new things about art, culture, music.
Go to bed earlier.
Say yourself a compliment every day.
Learn something new.
More often, do surprises for your other half.
Get rid of old fears or learn to control them.
Visit a museum, gallery, or exhibition at least once a month.
Write a business plan.
Learn to look at the world positively.
To love yourself.
Spend more time with important people.
More challenges in 2022!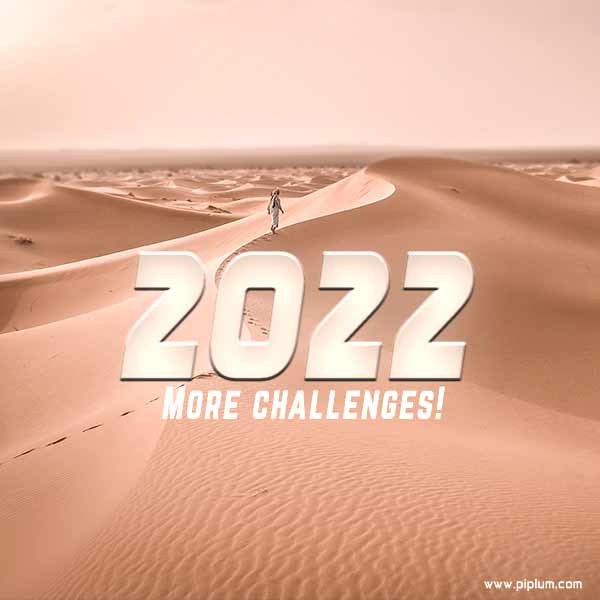 New year – new goals!
You might like: Stunning Inspirational Motivational Quotes To Inspire You To Make Your Success Possible