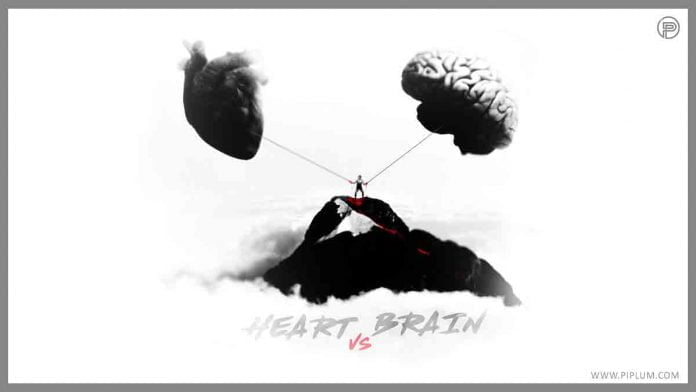 Mind and feeling are two eternal confrontational phenomena.
Which is right and which is wrong?
When the mind starts to rage, we tend to write it down to the heart, as if the mind were always logical and rational, and now the heart is a real fad.
If the mind were capable of thinking impartially and logically, then perhaps the mind would be right.
But then there would be no emotion either.
Mind or Love, Love, or Mind? …
Heart vs Brain. Inspirational Picture: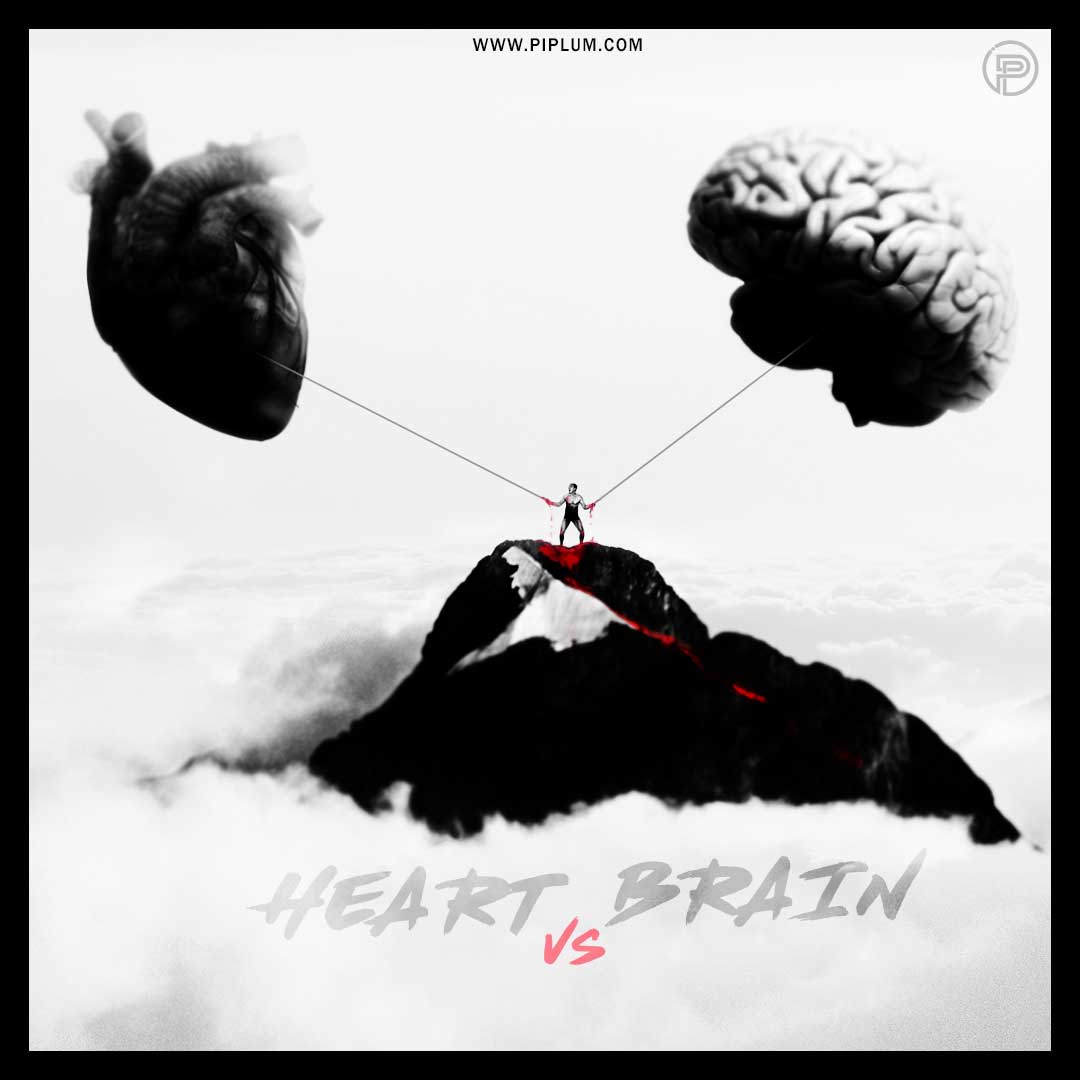 We all think or at least think about love.
While the truth is told, love is probably not to be thought of, but to be felt.
Well anyway, the mind wants to arrange everything according to the rules.
You might like this inspirational article: Modern Motivation And Positive Dialogue With Yourself. Sadness Quotes.
Love and the mind – incompatible things?
Anyone who has ever been in love knows that love is blind.
Even the most rational people sometimes seem to have lost their heads when they are overwhelmed by love.
Scientists say they have discovered the reason why this is so. A recent study by researchers at the University of Ohio revealed that the parts of the human brain responsible for experiencing and analyzing feelings cannot function simultaneously.
According to researcher Anthony Jack, the ability to feel and the ability to analyze are two cognitive functions whose functioning merely is incompatible in the brain.
This theory explains why even the most rational people in love seem to have lost their minds, or why an overly analytical person seems cold and insensitive.
Researchers have also found that some people rely on only one of these features. This discovery is expected to help treat anxiety, depression, schizophrenia, or autism.
Follow Your Heart. Life Quote.
When you fall in love, you become strong because you can because you love it.
And the mind takes it and questions it.
Then the love of the mind must tell its story, the love story that is wonderful and boundless, eternal and unique, the only and most beautiful.
Let the mind entrust itself and bring forth the intoxicating wings of love that will carry you to the reality of closeness.
To a friendly smile daily, to a dreamy hug, to a smile to the whole world of warm, good, and cozy because it contains love.
Follow Your Heart, But Take Your Brain With You.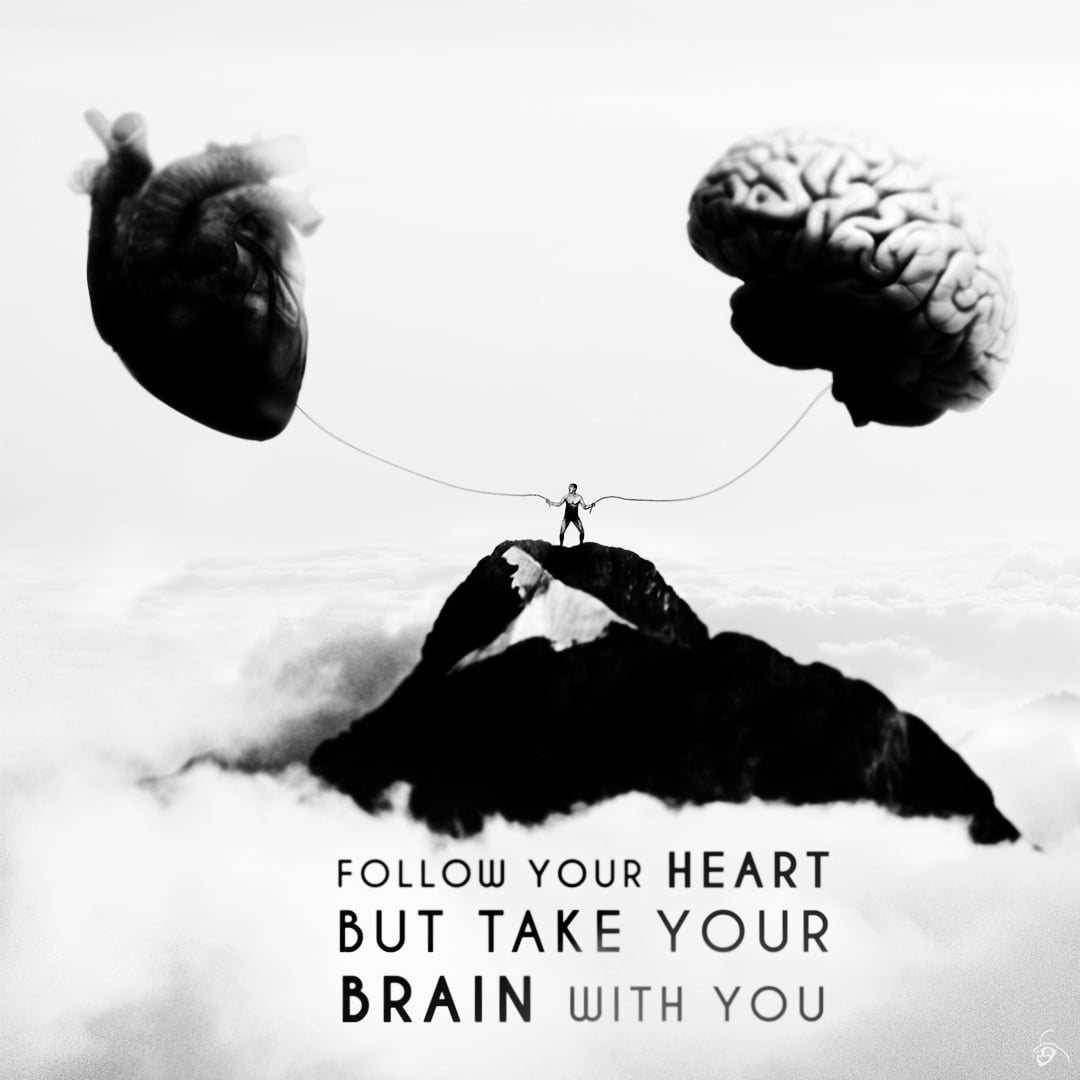 Check this amazing article about true love: Discover All-Star Love Quotes. Spark Your Feelings And Start Living Again!