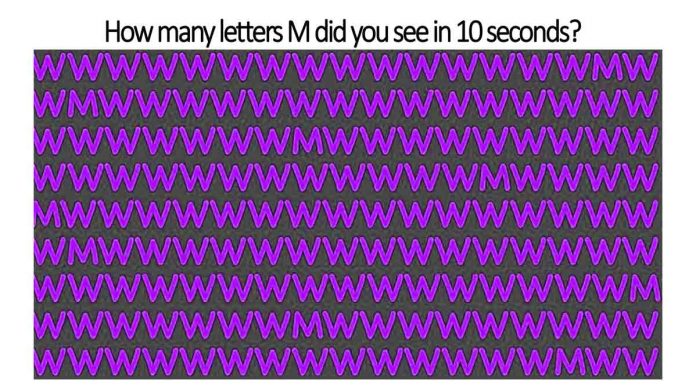 This test will reveal whether you are observant.
You will spend very little time and learn an interesting thing about yourself.
Attentiveness tests provide opportunities to assess your abilities.
Specifically, this test will test your attention.
Take a look at the image – it contains a few M letters. True, they are cleverly hidden among similar characters.
The sight will want to deceive you, but don't give up. Your goal is to get away from the small details and focus on the whole picture, then it will be easier to spot the letters M.
you also might like: Boost your brain. Ways to increase serotonin in your brain. [picture]
Sight and mind must work together – only then will success await you.
In the image, most of the letters W, including several M letters.
 Try to see all the letters M in 10 seconds. Don't make the task easier, don't devote too much time to yourself.
So get started! Far from everyone can see most of the hidden letters. On the one hand, the puzzle is easy but difficult for those who do not develop attention.
The image actually hides the letters 9 M. Don't believe it?
Take a look at this picture – here all the Ms are marked in white.
If the test proves difficult, it is advisable to take more time and develop alertness. By the way, if you saw the letters 6M, consider it a great result.
Most people see no more than 5 M in 10 seconds.
The answer: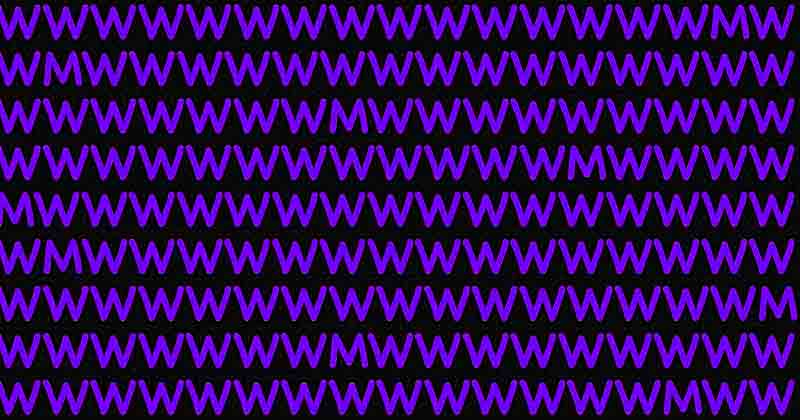 You might like this article: 
Tell Us Your Opinion. Is the Glass Full or Empty? Funny Points of View. 6 or 9?