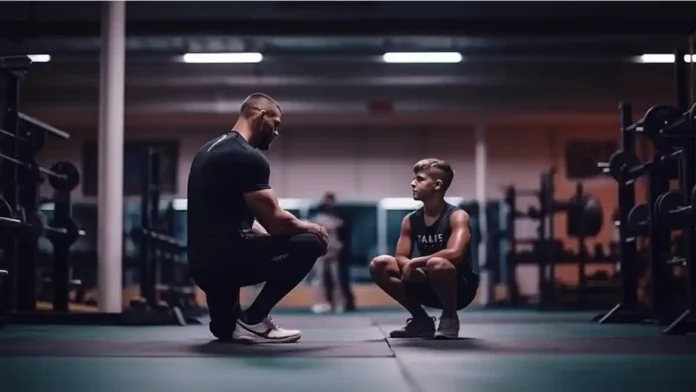 Course Description:
In this course, you will learn how to effectively coach and guide your fitness clients toward their goals using project-based learning. Through a series of modules, you will develop the skills and knowledge necessary to create personalized fitness plans, motivate clients, and track progress. The course culminates in a final project where you will apply your coaching techniques to a real-world scenario.
---
Module 1: Understanding Client Goals and Needs
Learning Objectives:
Define the role of a fitness coach in guiding clients.
Identify different types of fitness goals and client needs.
Understand the importance of individualized approaches.
Real-World Example:
Discuss a case study where a client aims to lose weight for an upcoming event. Explore their motivations, challenges, and desired outcomes.
Activities:
Goal Setting Exercise: Develop a hypothetical fitness goal for a client and outline the steps needed to achieve it.
Client Profile Analysis: Analyze a mock client profile and identify their specific needs and goals.
Reflective Journaling: Write a short reflection on the importance of tailoring coaching to individual clients.
Video Script:
"Hello and welcome to Module 1! In this module, we'll dive into the foundational aspects of being a fitness coach. We'll explore different client goals and needs, and how to approach them. By the end of this module, you'll be equipped with a solid understanding of the role you play in guiding clients towards their fitness aspirations."
You might like: Is It Worth Paying For a Personal Trainer? 10 Benefits Of Having One.
---
Module 2: Designing Personalized Fitness Plans
Learning Objectives:
Create customized fitness plans based on client goals.
Incorporate various exercise modalities and training methods.
Understand the principles of progression and adaptation.
Real-World Example:
Share a success story of a client who achieved their fitness goal through a well-structured plan.
Activities:
Goal-Based Workout Plan: Design a week-long workout plan for a hypothetical client with a specific goal (e.g., muscle gain, endurance).
Exercise Selection: Choose exercises that align with a given client's fitness level and objectives.
Plan Progression: Outline how the workout plan will evolve over time to prevent plateaus.
Video Script:
"Welcome to Module 2! Now that we've covered the basics, it's time to dive into the nitty-gritty of crafting personalized fitness plans. By the end of this module, you'll be able to design effective workout routines that cater to your clients' unique goals and preferences."
---
Module 3: Motivating and Inspiring Clients
Learning Objectives:
Understand psychological factors that influence motivation.
Employ effective communication techniques to inspire clients.
Develop strategies for overcoming setbacks and maintaining motivation.
Real-World Example:
Discuss how to help a client stay motivated during a plateau phase in their fitness journey.
Activities:
Motivational Techniques: Create a list of motivational strategies and scenarios where they can be applied.
Client Communication Role Play: Engage in a role-playing activity where you practice motivating a client through a challenging situation.
Motivation Journal: Write a short journal entry on a time when you personally experienced a setback and how you overcame it.
Video Script:
"Hello and welcome to Module 3! Motivation is key when it comes to achieving fitness goals. In this module, we'll explore the psychology of motivation and equip you with effective communication tools to keep your clients inspired and determined."
You might like: Fat-burning Monster – Tabata: Top Workout Plans and Exercises.
---
Module 4: Tracking Progress and Making Adjustments
Learning Objectives:
Understand the importance of tracking and measuring progress.
Learn how to interpret various types of fitness data.
Make informed adjustments to fitness plans based on progress.
Real-World Example:
Share a case study where adjusting a client's nutrition plan led to significant progress.
Activities:
Progress Tracking Tools: Research and list different methods for tracking fitness progress (e.g., body measurements, performance metrics).
Data Analysis: Analyze a set of mock fitness data and identify trends and areas for improvement.
Adjustment Scenario: Develop a plan for adjusting a client's fitness routine based on their progress data.
Video Script:
"Welcome to Module 4! Progress tracking and adjustments are crucial for ensuring your clients stay on the path to success. In this module, we'll explore how to effectively monitor progress and make necessary tweaks to optimize results."
---
Module 5: Applying Coaching Techniques in Real Life
Learning Objectives:
Apply coaching techniques to a real-world fitness scenario.
Demonstrate adaptability in client interactions.
Evaluate the effectiveness of coaching strategies.
Real-World Example:
Present a real case where a client faced unexpected challenges, and discuss how the coach adapted the approach.
Activities:
Real-World Case Study: Analyze a real-life scenario where a client's fitness journey took unexpected turns. Develop a coaching plan to address the challenges.
Role Play Assessment: Engage in a role-playing exercise where you adapt your coaching techniques based on evolving client needs.
Coaching Reflection: Write a reflection on your experience adapting coaching strategies in response to unforeseen obstacles.
Video Script:
"Hello and welcome to Module 5! Congratulations, you've reached the final stretch of our course. In this module, we'll put everything you've learned into practice by tackling a real-world fitness scenario. Get ready to apply your coaching skills and make a lasting impact on your client's journey."
---
Module 6: Final Project: Guiding a Client to Success
Project Description:
For the final project, you will be assigned a mock client with specific fitness goals. Utilize all the skills and techniques you've acquired throughout the course to develop a comprehensive fitness plan. You'll be required to create a workout routine, provide motivational support, track progress, and adjust the plan as needed. Present your project as a comprehensive coaching plan that showcases your ability to guide a client to success.
Discussion Questions:
How did you tailor the fitness plan to the client's individual needs?
What were the most effective motivational techniques you used during the project?
How did you approach adjusting the fitness plan based on progress data?
Ways to Expand Learning:
Research advanced coaching strategies for specific fitness goals (e.g., strength training, weight loss).
Interview experienced fitness coaches and gather insights on their successful coaching methods.
Video Script:
"Welcome to Module 6, our final module! It's time to put your skills to the test in our exciting final project. You'll have the chance to guide a mock client toward achieving their fitness goals. Remember to incorporate all the techniques you've learned, from designing personalized plans to motivating and adapting as needed. By completing this project, you'll demonstrate your ability to be an effective fitness coach."