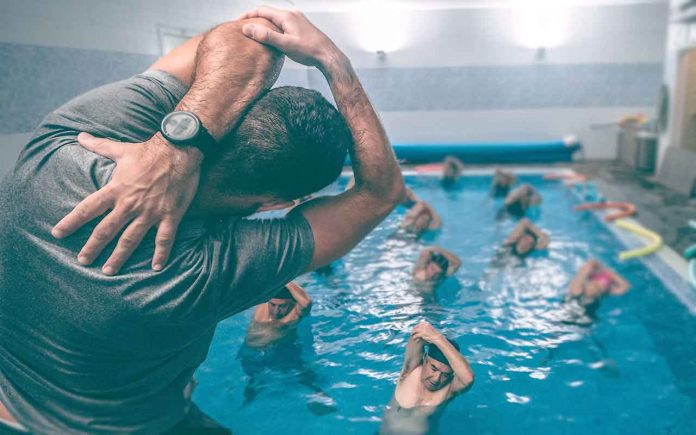 You decided to go to the gym and have your body shaped. But there is always a question, it's worth paying for a personal trainer?
Do I need him? Do I need to spend extra money on workouts I already know?  For a rigorous and disciplined steward that prevents simulation?
Or he is the inspirational motivator that reminds you of the goals in the toughest moments?
Or is it just a follow-up sportsman reminiscent of how many and what exercises are left?
The personal trainers themselves assure that they are very responsible for their clients even after training.
It is the duty of a personal trainer to take care of his client's health and improve it, so we communicate with sports people even outside the gym.
Needless to say, a personal trainer is much more than just a person who explains how to exercise — he becomes a human companion to help you achieve your goal.
One of the most popular motivational workout quotes by personal trainers:
Fast results are temporary
Benefits of having a personal trainer
First of all, the personal trainer explains sports equipment. As a personal trainer working with each client personally, he can give his athlete full attention – unlike years of group training.
10 benefits of having a personal trainer. Poster.

The trainer explains in detail how to do the exercises correctly, demonstrates them, tells which muscles the particular exercise strengthens and how it affects the end result.
Personal trainer explains all the necessary information about exercise, warm-up, exercise, and muscle tension techniques.
Articles you might like:
In addition, the training program, taking into account the needs of the person and the physical capacity, is made for each person personally. That's how a person doing sports can achieve his goal faster.
Health benefits of having a personal trainer
Your personal trainer is constantly caring for health. The coach assures that personal training is very much focused on the client's health.
As soon as you start exercising, you must complete a special health questionnaire. The body analysis test identifies health issues, body fat, diet, and other factors.
The personal trainer usually discusses the client's goals and lifestyle with the client, he determines the number of weekly training sessions and their type.
Personal trainers always urge people to monitor their well-being through training and report it to coaches. Trainers also encourage you to take care of your health and workouts
According to most famous personal trainers, the cult of the perfect body is deeply rooted in our society, but people want to achieve this goal very quickly – this is the main problem.
It is very difficult to explain to people that a perfect body is a healthy body, and results are not achievable after several training sessions – changing lifestyle.
A personal trainer as a source of Motivation
Trainers increase your motivation. According to Personal trainers, it is recommended to work together with a personal trainer for people who have set themselves a specific goal, but are afraid that they may lack the motivation to achieve it.
Professional coaches can help a person to achieve the desired results in a targeted, effective way and avoid traumas that are often at risk when a person wants very quick results.
Workout in a small group is more fun and more comfortable
Small groups are bolder. Recently, there is a tendency for personal trainers to meet and small groups of athletes – 3 or 4 people. According to personal coaches, it gives more determination to achieve their goals together.
Sporting in groups is more fun and much more daring. In joint training with a personal trainer, people feel support for each other, and a uniform sports regime is a great way for those who may be afraid that the will to reach one will not be enough.
Finally, a friendly competition drives motivation very much and adds an impulse to move forward.