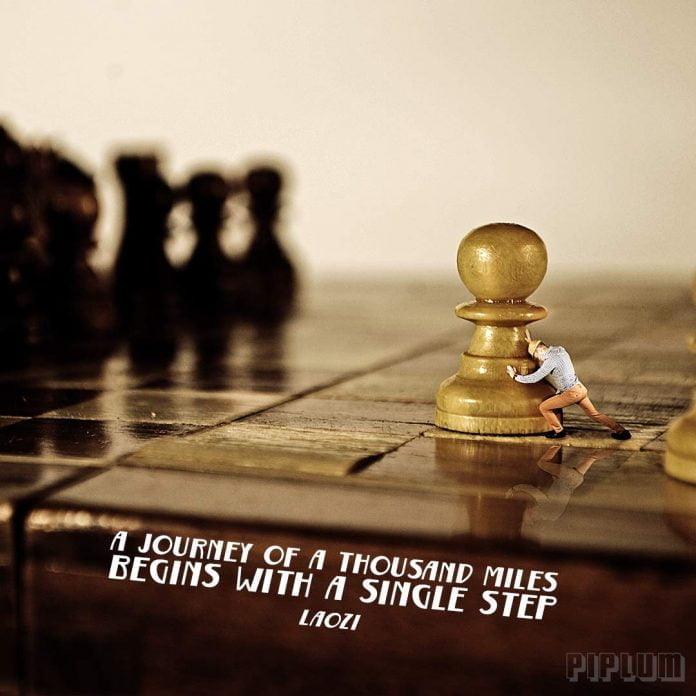 Single Step Can Change Everything. One of the Best Quotes From Ancient China.
Just imagine… You are on a chess board. Your whole life is this squared wooden board. Not big yes? But if you scale it up — you will use the same amout of energy. Anyway, just tiny step forward, can change your life. So don't wait for anything, push yourself and push your limits. Use this powerful inspirational quote and picture due to make your life as a wonderful journey.
A journey of a thousand miles begins with a single step. Laozi.
Inspirational Quote Download links:  »Instagram«»Wallpaper«»Facebook Cover«
More inspirational and surreal quotes like this: