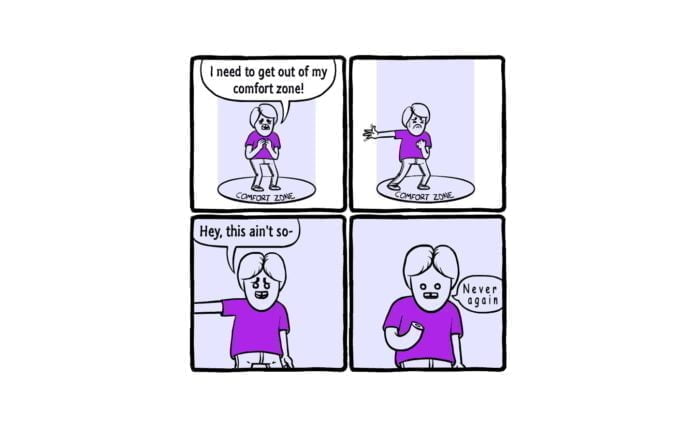 How many times have you heard the proposal to leave the comfort zone?
Perhaps this phrase was said by someone at work this week.
Sometimes it only seems to be a matter of time when this super famous saying will sound in the message of a consultant or lecturer or magazine. 
The quote to leave the comfort zone is a frequent guest in your social network account's news feed.
Comfort Zone is an internal psychological state where we feel comfortable and safe.
The steps we take in the comfort zone have been done many times and they are good for us.
From the very beginning, we try to be in the area where we are "the most", for this reason, we feel good in the comfort zone and do not want to leave it.
Staying in the comfort zone. Surreal Photomanipulation..
It is said that there is a danger zone for the comfort zone.
It contains what we find terrible, for whom we do not have enough skills, competences or experience.
On the other hand, there are also our desires, what we want to have, but we do not believe in ourselves that we can achieve it.
For example, we want to know the depths of the waters by diving. But we don't swim.
Articles you might like:
So this surreal photography will show you how comfort zone might look in a surreal world. 
Women lying in a spoon as in a bath. Below is a lighter fire is going to boil her if she won't take any action to move out of comfort zone.
So how long this comfort zone will last? Will the waters boil or will the women do something to change her life.
Comfort zone through photomanipulation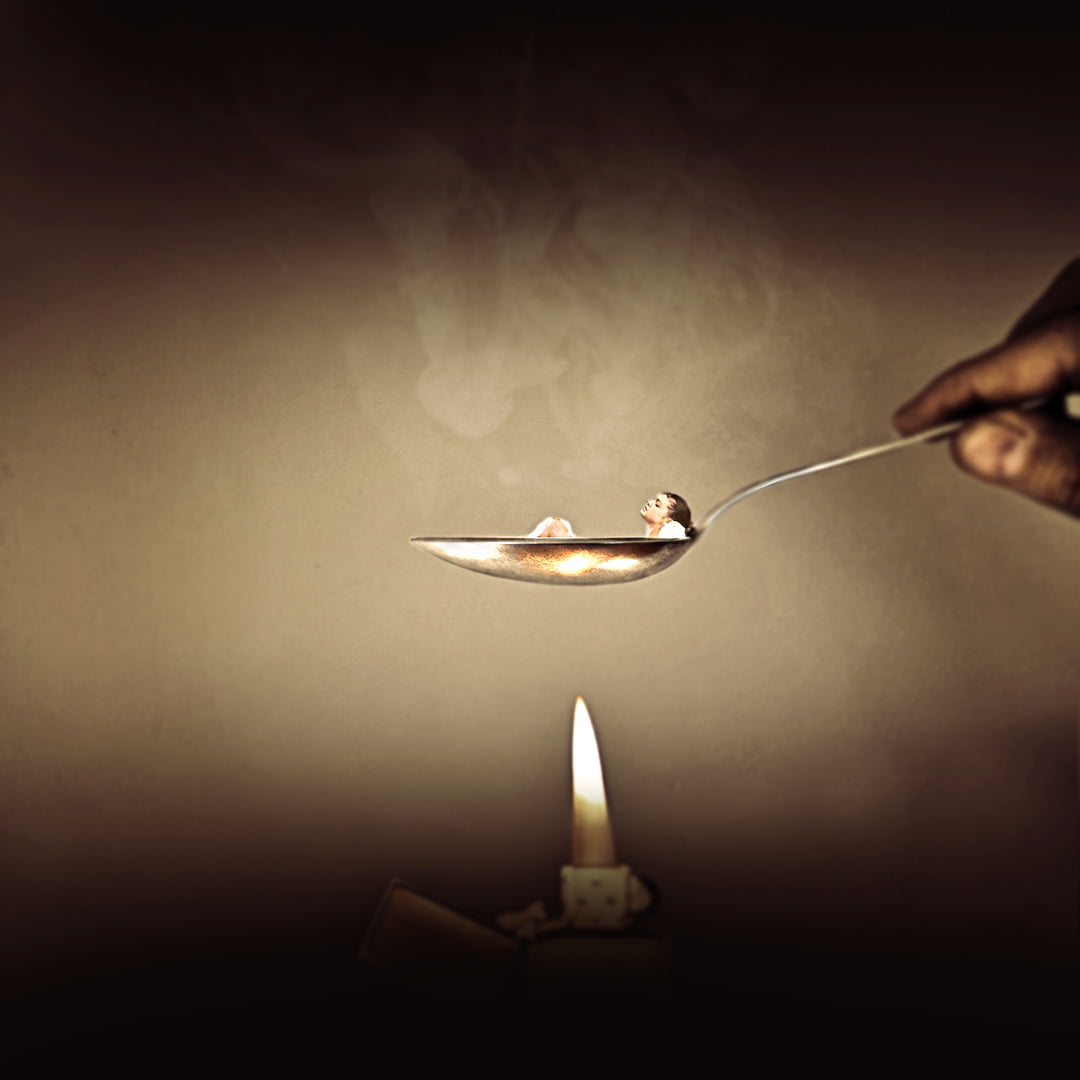 You might like this article: Deadline. How does it feels like? Motivational quote without words.