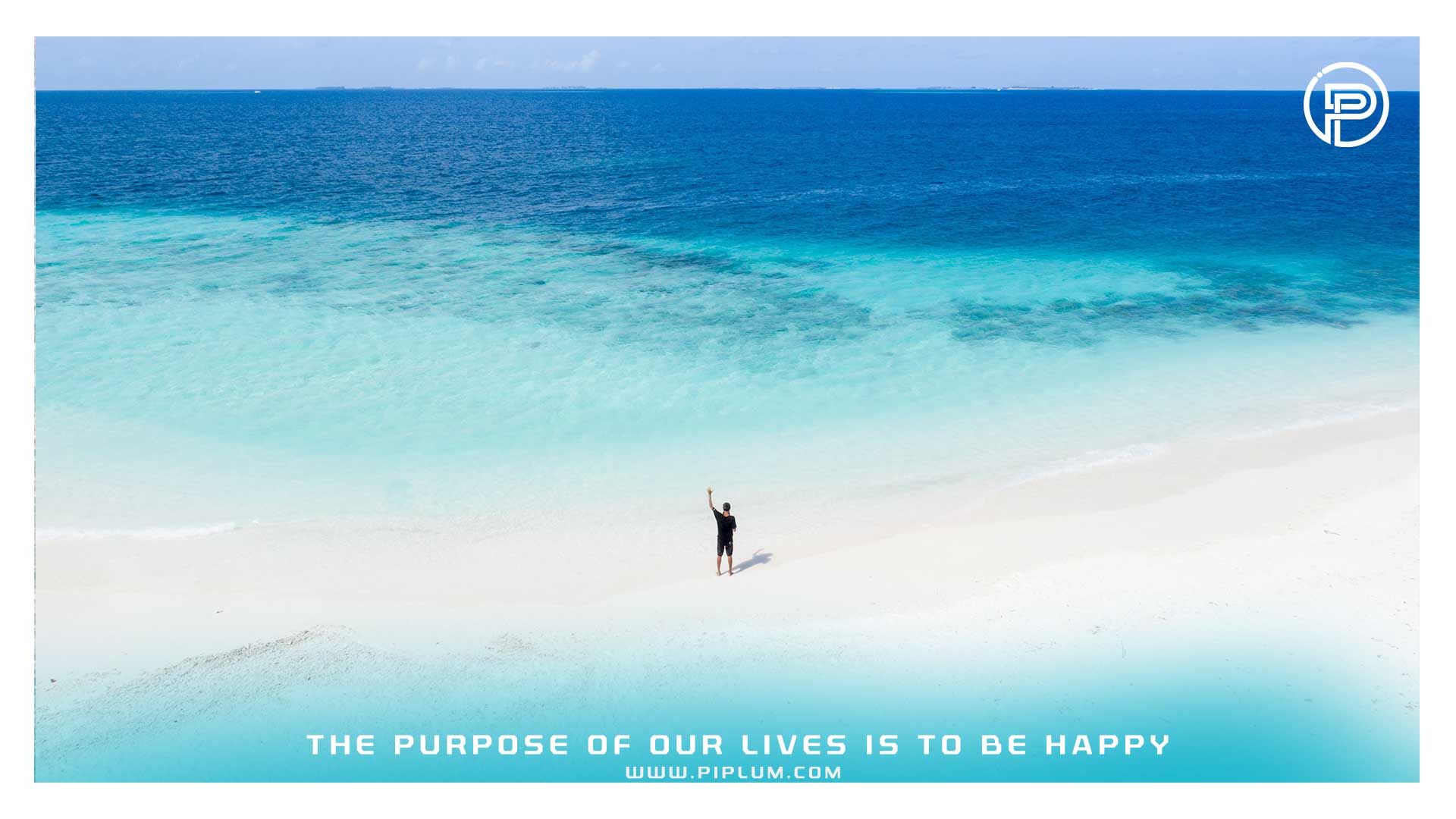 Caring for an older family member or friend can be difficult.
But it's difficult to be that person.
One great way to ease the stress burden on both of you is to help your loved one define and preserve their legacy.
Today, I'm talking about the actual life lessons and purpose of life. 
And what is the life lesson number one?
If you are in a difficult situation and do not know what to do next, answer the following questions:
What do I want to achieve?
What inspires me?
What makes me wake up in the mornings?
What more would I need in my life?
What would I want less in my life?
These essential questions can help you re-shape yourself so you can continue to reach your goals without getting out of the way.
A motivation killer is a lack of confidence.
Nobody knows, and probably will never know.
Life is all about ups and downs otherwise it would be boring, don't you think? Life is way more complicated if you only focus on negativity, pessimism and other bad things that don't actually matter.
So, no matter whether you read 392 motivational or inspirational books, you watch some really inspirational video for 100 times, you listen to 48 motivational podcasts or not unless you're willing to do what they say, you won't grow.
You are unique, don't try to be someone else.
So, if you go through hard times, I would highly recommend you to go and look at yourself in the mirror and tell yourself that you're growing, if there is no challenge, there'd never been growth.
Or if you can't do that, realize that you're alive. Don't complain, you're alive… Take advantage of your life.
Life is super simple.
You might like: Spark Your Motivation Through Flames. Inspirational Fire Quotes.
Life Lesson Nr. 1.  Inspirational Quote About Happiness.
Simple yet effective tips can help you manage difficult situations. The ability to listen, to remain calm in a difficult situation, and ultimately a rational approach to chaotic transformations can be crucial.
Do not look to others. They are irrelevant.
You may have already realized that this is not a bag of money or a new home. And not a car. The most important things are priceless and simplest at the same time.
But why do we underestimate them?
Your aspirations
Happiness is the purpose of life.
What we seek affects our work, drives us forward, and gives us meaning both in our relationships with people and in our whole approach to life.
Do not limit the way your think about your dreams.
At the same time, our goals help us not to break and not give up even in the hardest of times.
Stop existing and start living!
What is life lesson number one? 
You might like: Focus on Yourself—Inspirational Quote About Change.
Life Lesson Nr. 1. Inspirational Quotes About Time
We all have jobs and commitments. However, whether we have enough time or not depends solely on our choices.
Don't worry. In time everybody will understand everything.
Every time we say 'yes' to someone, we give up other things.
You have to ask yourself if it is always right to say yes and if you do it too often.
Time is a limited resource.
The direction of time and your memory. Inspirational quote.
And while we can't take our time back, it is possible to choose how and where and with whom.
Do not try to take your time every minute, but rather spend time on the people and activities that really matter to you.
The two most powerful warriors are patience and time
Even if you think you won't find the time for yourself and your loved ones, your favorite hobby, it's all in your hands – you can change your life and, in doing so, divide the time as you like.
You might like: Plan, Manage, Achieve, Set Goals. Inspirational Time Quotes And Office Posters.
Life Lesson Nr. 1. Inspirational Quotes About Health
Health is the most precious treasure of folk wisdom, but it is often a joke.
Of course, until some health problems occur.
Eat anything and then watch for weight problems.
We work out in the gym, so we suffer from muscle aches. We don't care about our mental health and can't understand why we can't cope with stress.
Health is not valued till sickness comes.
Keep these important points in mind:
Our bodies are not made to sit in front of a computer all day, so try to exercise, move and stay active all the time.
Nutrition must not be a punishment, it must be a pleasure.
And a healthy diet can really be that way.
More fruits and vegetables, less meat and sweets and other unhealthy foods.
You do not have to give up what you like completely – rather, feel modest, as this is the key to feeling good.
Keep your motivational fire burning.
Be better, not only to others, but first to yourself.
The more you love yourself, the more you care and naturally feel much happier. It's time to start with small steps – they'll take you far!
Life Lesson Nr. 1. Inspirational Quotes About Relationships
Think you don't know how to build a relationship and don't know how to maintain it?
Stop and rethink what your relationship is to you in general, what you want from it, and how you imagine it.
Love will catch you. Love will be a part of your destiny.
The most important thing is not to build air castles or to give up illusions, because being together is hard work and your life is not a romantic movie.
You will love these quotes: Spark Your Love Again! Husband and Wife Quotes.
However, hard work usually rewards sweet fruit, so try to find time for your loved ones and stay with them.
Focusing on each other both brings us closer together and creates fullness.
Of course, this requires cardinal decisions, so you have to ask what you can and do to get more time.
As you can see, there is no such thing as 1 life lesson or 1 life quote.
More quotes about life:
Appreciate your time because it is the most precious thing in your life. Less time on social networks, in front of the TV and empty talk, and more on his quality of life. Discover what gives you fullness and fill your time with quality things.

One of the best inspirational quotes about life.

Don't put off life "maybe one day." Live not tomorrow, but this day, and take from it what you can. You won't get anything out of suffering from a company of people near you that you don't like, so make decisions now.
Speak well before you think. It's simple – words hurt, so think carefully about what you're saying and to whom.
Think before you act. To avoid having to think about the consequences, first, take the time to create a plan.
Give up alcohol. Try to live without alcohol – you will see how the world around you, well-being, and psycho-emotional mood change.
Listen to what your parents say, as their advice is usually really noteworthy, although it often seems out of place to you. You will then thank them for their value in focusing on the sciences, choosing who to connect with, or putting all their energy into what we do.
Check this amazing inspirational article: Insane Bucket List 2022/2023. Inspirational Ideas And Goals For Unforgettable Experiences.