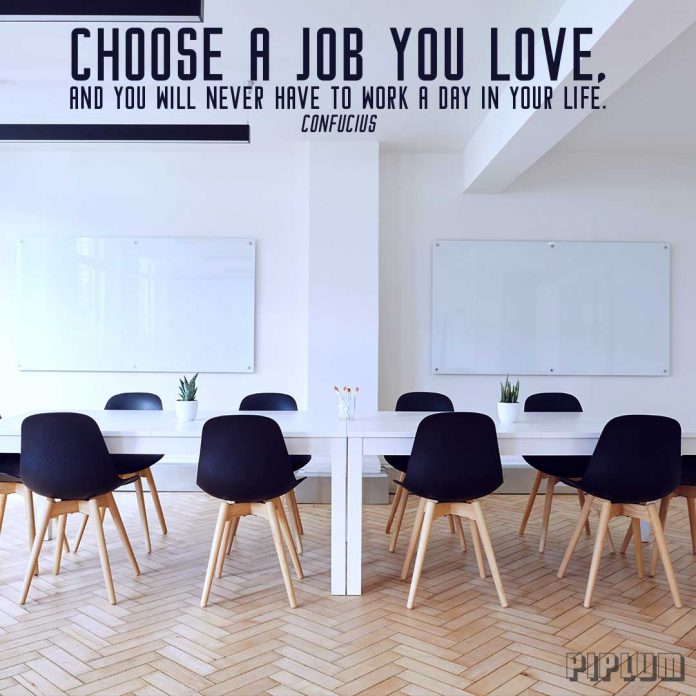 Motivation to Work
The motivation to work science as a management activity gains more and more important role, because organizations while trying to achieve and sustain their competitively want to provide their customers with quality services or products that are made by properly motivated personnel.
For employees this management activity is especially urgent as organizations attend wide and diverse range of customers. That is why in order to remain in competition the quality of services is significant as well as it has a great impact on constructive motivation to services attending stuff.
Choose a job you love, and you will never have to work a day in your life. Confucius
Motivational Poster Download links:  »Instagram«»Wallpaper«»Facebook Cover«
Employee Motivation
There is a great amount of foreign authors' motivation models suggested in the literature nevertheless these models cannot be simply mechanically adapted to US situation. It would be inexpedient because of cultural, social and economical differences (it should be taken into consideration). It is significant to pay attention to the aspect that most of the motivation theories and models are mostly adapted to business sector. There is little mentioned about motivation of personnel from non private sector.

Motivation and reasoning process are explored here from the management point of view. The main tasks for this goal achieving are: motivation in this final paper work is defined; motivation theories, factors, methods and means are presented. The conception of organization workers' motivation, basically, doesn't differ from the formulated principles of other general motivation theories, however, due to limited financial abilities the moral stimulation is used in typical organization practice.
Work harder.
Motivational Poster Download links:  »Instagram«»Wallpaper«»Facebook Cover«
It is of the most importance to have a clear motivation system, as well as the general manager as a main initiator of implanting the whole system. It is also important that the other employees involve themselves into the process of creating the system. Leader's personality and organizational skills using various motivational means in some cases may decrease the workers' dissatisfaction at work.
You might like: Best Motivational Quotes