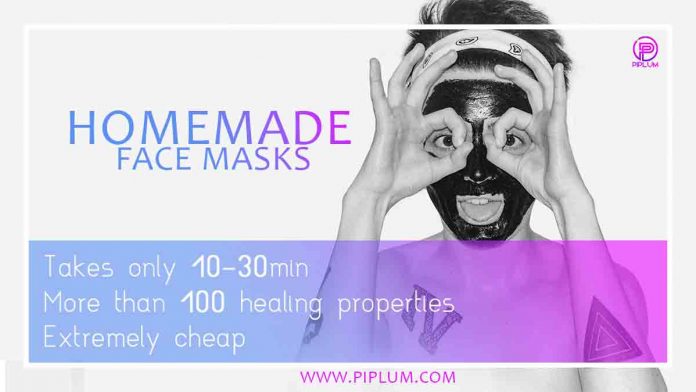 Professional beauty and spa treatments are not only pleasant but also beneficial – for both body beauty and well-being.
While there is not always enough time or opportunity for such pleasure, there is no need to give up beauty treatments.
Sometimes a homemade spa ritual can be even more useful.
Primarily because being in a familiar environment makes it easier for us to relax, not rush, and not turn our heads about what others will think.
Also, there is no need to adjust the session time, sometimes even driving to another part of the city.
A relaxed body not only rests better but also more easily absorbs useful vitamins and nutrients. Relaxation prolongs mood and well-being.
Face And Skin Care At Home. Skincare Masks.
Tou must take care of your skin every day. Heat, make-up, stress, inappropriate cosmetics clog pores, blackheads and pimples start to bother, and with insufficient skin cleansing, the problem only increases; blackheads turn into large, painful acne that pops on the skin for a week or two.
We usually pay a lot of attention to the face, but you can also pamper this area from time to time.
So what can you do to make your skin velvety?
Follow us through all these simple but yet unique at-home beauty treatments you can find in your kitchen. After these procedures, your beautician or friends will praise your skin for looking healthy and radiant.?
Homemade Skin And Face Treatments
1. Cucumber Slices – Soothe tired, achy eyes.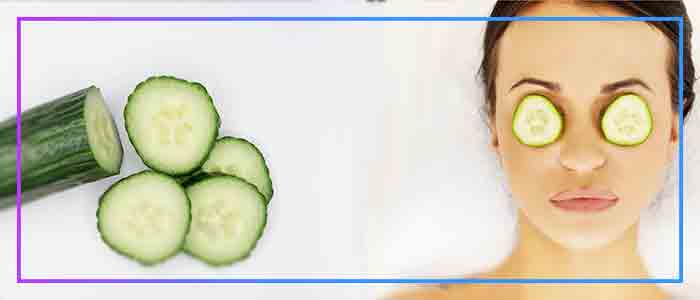 Ingredients: Cucumber slice for each eye
Directions:
Slice Cucumber.
Place one slice over each eye and relax.
Or rub over the face for a pleasant, refreshing feel.
You can also use grape halves.
2. Pear Skin Smoother – Reduce oily skin.
Many cosmetic manufacturers can offer rejuvenating skincare products with pear extract. This only proves that pears are useful in combating skin aging. Those who trust home-made cosmetics made from natural products, free to create nourishing, moisturizing, cleansing, and anti-aging face masks with pears. The masks are worth trying because pears have an antiseptic and cleansing effect. Because of that pear properties, the skin becomes elastic, soft, smoothes small wrinkles.
Ingredients: 1 soft pear or 2 strawberries
Directions:
Peel and mash pear and apply to your face for 10 – 15 minutes.
Rinse with warm water.
You may use strawberries instead.
3. Apple Cream Mask – Remove wrinkles, eliminate scaly skin & age spots, & treat acne.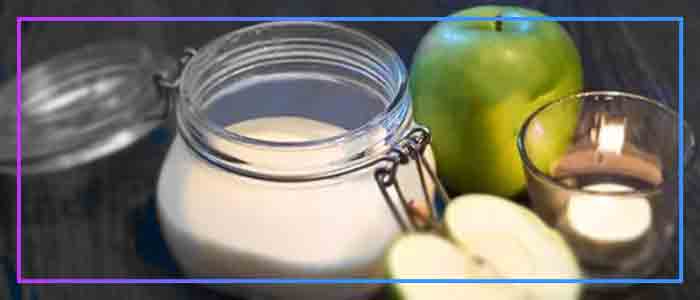 Ingredients: One apple & milk.
Directions:
Cook one peeled and cored apple in a small amount of milk until soft.
Mash mixture together, let cool, and apply to face once a week, for 10 minutes.
Rinse with warm water. Do not save leftovers.
Make a fresh batch each week.
4. Strawberry Yogurt Mask – Bleach and refine skin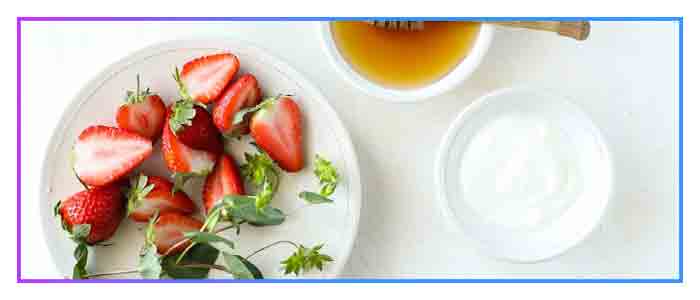 Ingredients: 1 handful of ripe strawberries, 2 tbs. plain yogurt, 1 tbs. ground almonds.
Directions:
Mash strawberries and almonds until completely blended.
Stir In yogurt to make a spreadable paste.
Apply immediately. Leave on 15 minutes. Rinse with warm water.
5. Egg Skin Firmer – Tighten pores and deep clean oily areas.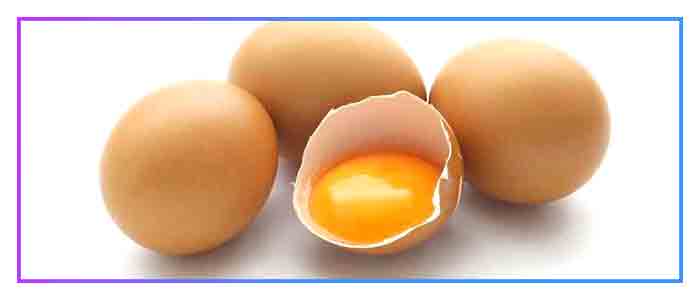 Ingredients: One egg white
Directions:
Separate egg yolk from the egg white.
Lightly beat one egg white, then apply to clean, dry skin and let dry.
Gently wash off with warm water, then pat dry.
6. Watermelon Cleanser – Effective cleanser and pore tightener.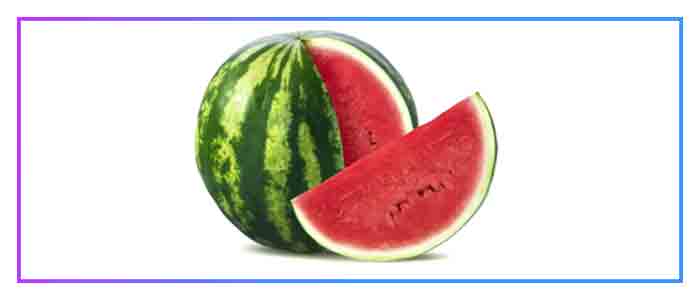 Ingredients: Watermelon juice.
Directions:
Strain and remove pulp and seeds, then pat juice all over the face.
Leave on for 10-15 minutes.
Rinse with warm water.
7. Cucumber – Honey Toner – Reduces inflammation and moisturizes the skin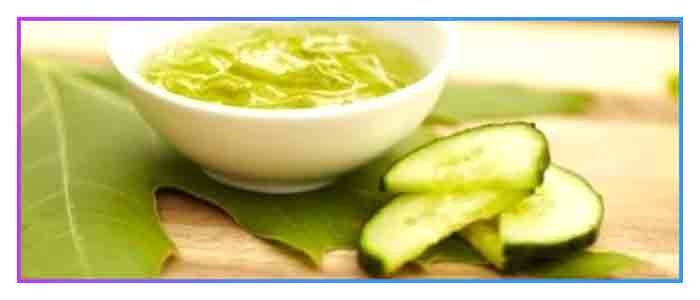 Ingredients: 1 medium cucumber, peeled and cut up into pieces, 2 teaspoons honey
Directions:
Puree cucumber in a blender. Line a sieve with cheesecloth and set the sieve over a glass bowl or measuring cup.
Pour the cucumber puree through the sieve and let it stand for 15 minutes for the juices to drip into the bowl.
Pour the clear juice into a clean bottle and add honey.
Shake the bottle and saturate a cotton pad with the lotion.
Sweep over face, neck, and chest morning and night, and let it air dry (about 3 to 4 minutes).
Store covered in the refrigerator for up to 1 week. Makes about 1/2 cup.
You may find this article interesting: How Celebrities Treat Psoriasis. Kim Kardashian, Cara Delevingne, And Other Famous People.
8. Carrot/Avocado Mask – Improve skin texture, diminish age spots, & rebuild the skin.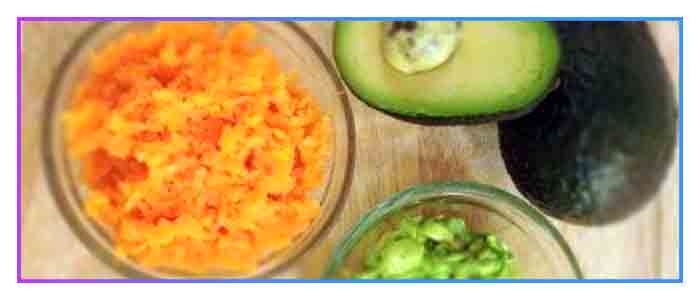 Ingredients: 1/2 cup heavy cream, 1 carrot, 1 avocado, 3 tbs honey
Directions:
Cook and mash carrot.
Peel and mash the avocado.
Combine ingredients in a bowl and spread over face and neck.
Relax for 10 minutes. Rinse with cool water.
9. Chocolate Facial Mask – Refreshes tired complexion and leaves skin baby soft.
Who doesn't like chocolate? It is not only a delicious dessert but also a great antidepressant, so it not only gives a feeling of pleasure while enjoying it but also lifts the mood.
However, it can be eaten and applied from head to toe – after all, chocolate gives the skin radiance, softens it, and makes it smoother. So chocolate will not only delight the palate but will help preserve beauty and youth.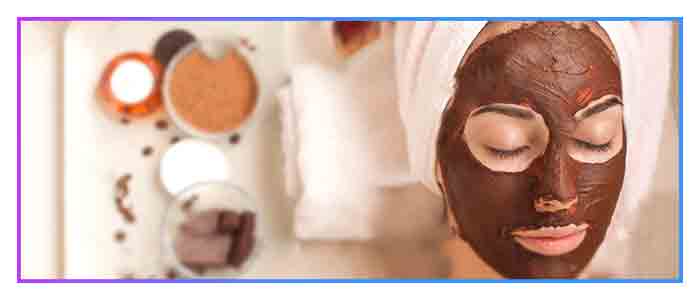 Ingredients: 1/3 cup cocoa powder, 3 tablespoons heavy cream, 2 teaspoons cottage cheese, ¼ cup honey, 3 teaspoons oatmeal (dry)
Directions:
Mix all ingredients and smooth onto the face.
Relax for ten 10 minutes, then wash off with warm water.
Recommended for normal skin
10. Oatmeal Exfoliate – Exfoliate skin for a dewy-fresh face.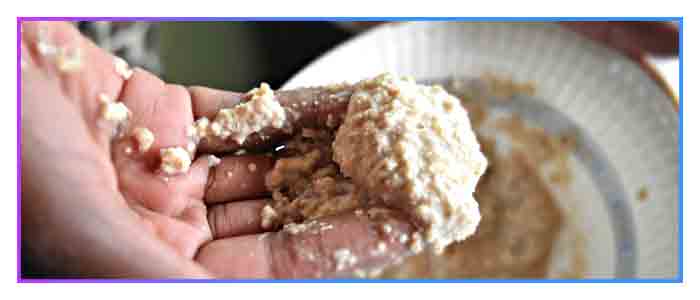 Ingredients: One serving of oatmeal with whole milk
Directions:
Prepare one serving of oatmeal with whole milk according to package directions.
Apply to clean, dry skin and let dry.
Gently wash off with warm water, then pat dry.
11. Lemon Peppermint Toner – Remove residue, close pores, & restore balance to the skin.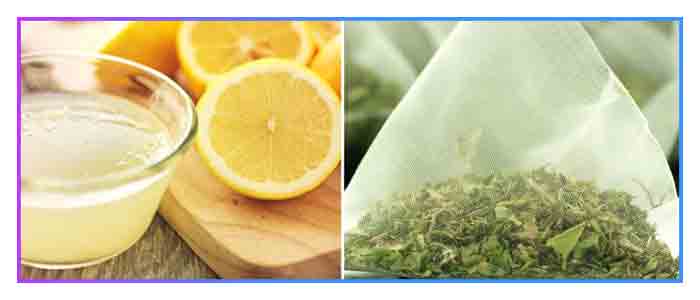 Ingredients: 1 peppermint tea bag, 1 cup water, ¼ cup witch hazel, one tbs lemon juice
Directions:
Place the teabag in boiling water and steep for 15 minutes.
Discard the tea bag and allow the liquid to cool.
Add witch hazel and lemon juice and store in a glass container in the refrigerator.
Apply daily after cleansing the face.
12. Papaya Scrub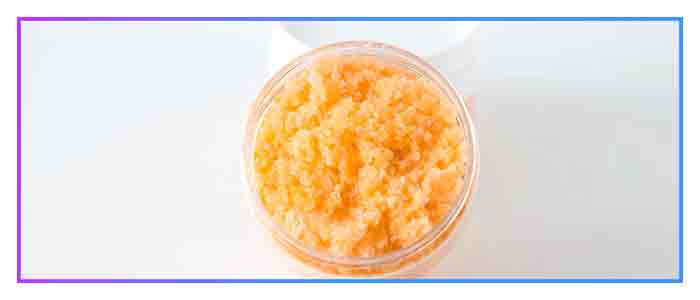 Ingredients: ½ cup rice powder, ½ cup mashed papaya, 10 strawberries, juice of 1 lemon
Directions:
Mash strawberries.
Mix all the ingredients and let it stand in the fridge for 10 minutes.
Apply on the face and neck & leave for 15 minutes.
Scrub off in slow circulating movements.
Wash face with cold water & then spray ice old rose water.
You may find this article interesting: What Are The Symptoms Of Rosacea? What Are The Triggers And Risk Factors?
13. Sweet Smelling Scrub With Almonds – Smooth skin and a sweet smell too!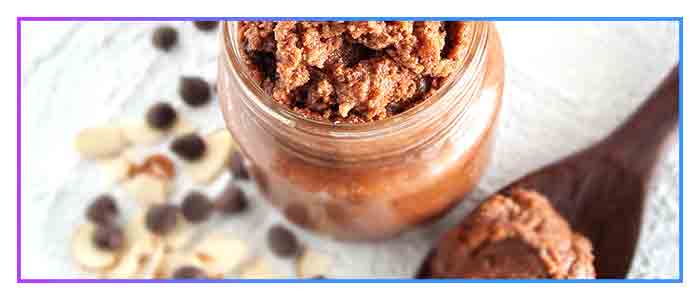 Ingredients: 3 almonds, zest from 1 lemon, 1 tsp fresh lemon juice, 1 tsp honey
Directions:
Finely grind together the almonds and the lemon zest.
In a small bowl, mix the ground up zest and almonds with freshly squeezed lemon juice and honey until it forms a grainy cream.
Apply the mixture to your face, massaging in a circular motion to lift and remove all of the dirt and dead skin.
Rinse with warm water.
Your skin will be smooth and the smell of sweet citrus for the rest of the day.
14. Rejuvenating Orange Mask – Wake up your skin with an invigorating facial mask!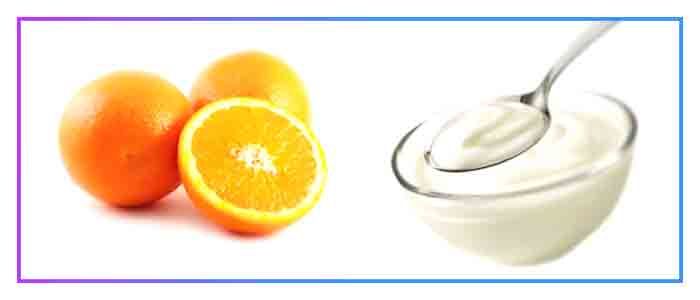 Ingredients: 1 tbs freshly squeezed orange juice, 2 tbs plain yogurt
Directions:
In a small bowl, mix the freshly squeezed orange juice and yogurt.
Apply the mixture to your face and neck and let the mask sit for 10 minutes.
Rinse with warm water.
Your skin will be revitalized and silky smooth!
15. Lemon Milk Clean Skin – Oily skin got you feeling sour? Lemons can help!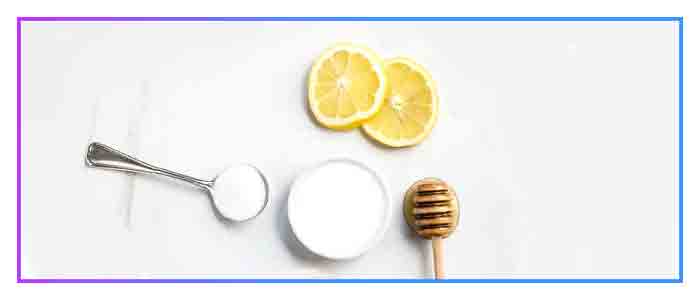 Ingredients: 1 tsp powdered milk, 1 tsp water, 1 tsp freshly squeezed lemon juice
Directions:
In a small bowl, combine the powdered milk and water to make a soft paste.
Apply the mixture to your face and massage for a few minutes and rinse.
This will help to nourish the skin without drying it out.
Next, take the freshly squeezed lemon juice and apply it to your skin with a tissue or cotton ball.
This acts as a toner, ridding the skin of non-essential oils.
Lastly, apply a light moisturizer, preferably oil-free.
16. Fruit Face Mask – Your skin will glow!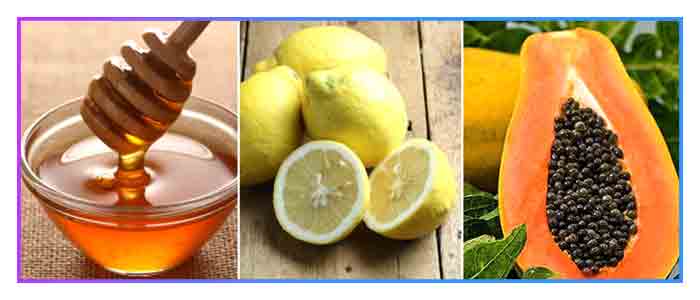 Ingredients: 1 papaya-chopped, juice of 1 lemon, 1 tsp of honey
Directions:
Combine all ingredients in the blender, keeping it low until the mixture becomes a smooth paste.
Pour into a small container.
Apply to freshly washed and dry skin.
Leave the mask on for 30 minutes.
Rinse with warm water.
You will love how your skin looks and feels!
17. Orange Facial Astringent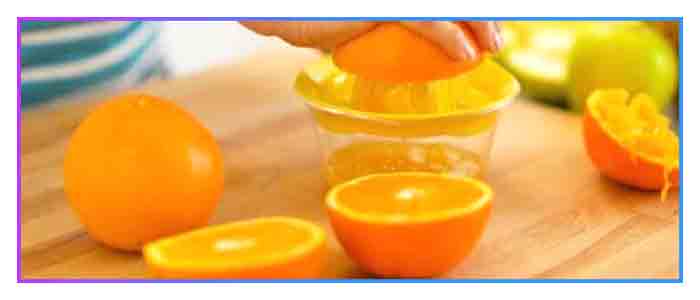 Ingredients: 1 orange, 1 cup of water
Directions:
Squeeze a few drops of juice from a fresh orange into one cup of mineral water.
After washing your face, saturate a cotton ball with the orange astringent and smooth over the face and neck.
18. Oatmeal Honey Cleansing Moisturizer – Remove residue while softening your skin.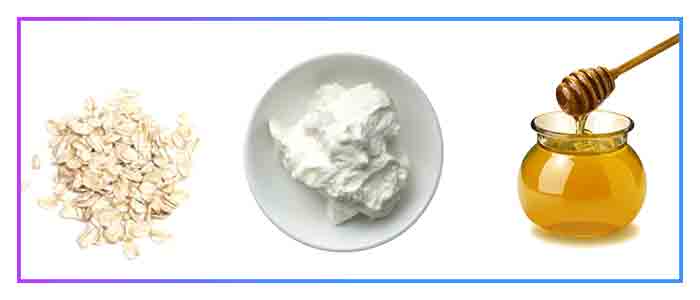 Ingredients: ½ cup oatmeal, 2 tbs honey,1/4 cup plain yogurt or buttermilk
Directions:
Finely chop oatmeal with the food chopper. In a small bowl, combine honey, yogurt and add ground oatmeal.
Mix thoroughly until it has a paste-like consistency.
Smooth over face and neck and leave on for 10 minutes.
Rinse off with warm water and pat dry.
Can be applied every day, preferably in the morning.
You might like: Embrace All The Changes. How To Look Beautiful At 60+
Pamper your face with a massage. One of the elements that increase the effectiveness of professional beauty procedures is the activated blood circulation of the skin, thanks to which the skin absorbs the active ingredients of cosmetics better. A massage lasting just a few minutes often helps to achieve this, and it is easy to perform at home. Such a massage can be done with gentle finger pads slapping the cheek, forehead, chin, nose areas. Higher efficiency can be achieved by using an electric facial massager or a skincare system with a massage head. Such a massage would last about 2-3 minutes.
Homemade Bodycare Treatments. How To Make Natural Scrubs For Your Skin
Not only facial skin requires special care, but also the body!
Remember that even highly effective creams and lotions will not give the expected result if you do not exfoliate dead skin cells regularly. Remember to use gentle skin scrubs and do not rub them very actively, as this may damage the surface of the skin
Homemade Body Treatments
19. Olive Oil Hand Cream – Keep hand young and gorgeous.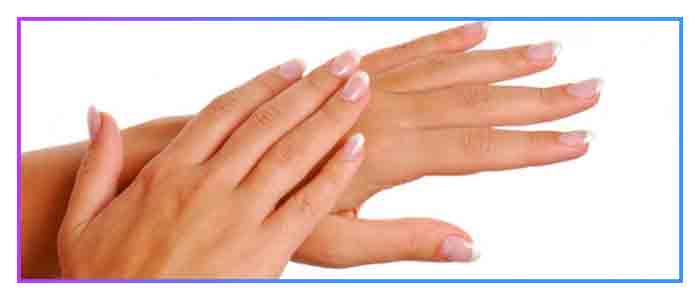 Ingredients: Olive Oil
Directions:
Rub hands with olive oil, like a hand cream every night.
20. Honey Almond Body Scrub – Soften elbows, legs, hands, and feet.
Ingredients: 1 tbs honey, 2 tbs ground almonds
Directions:
Place a cup with honey in the microwave just to warm.
Stir in almonds to make a spreadable paste.
If using on feet chop almonds rather than grate them.
Rub to exfoliate, then rinse with warm water.
21. Lemon Mint Elbow Bleach – Mint is a soothing aromatic astringent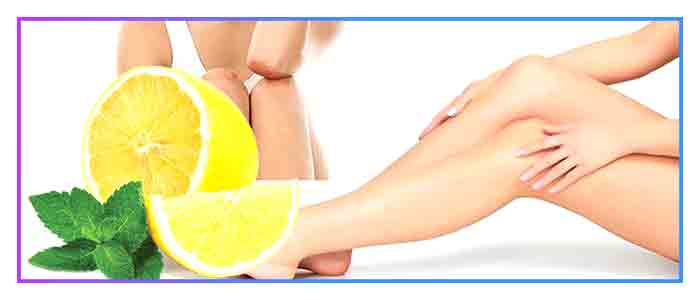 Ingredients: ½ cup mint water, ½ lemon (squeezed)
Directions:
Make a thick infusion of mint.
Strain out the herb and add lemon juice to ½ cup of the mint water.
Apply this liquid with cotton pads to the elbows; let it dry and make another application.
Repeat applications 3 or 4 times. Do not remove.
22. Lemony Hand Care – Lighten skin discolorations.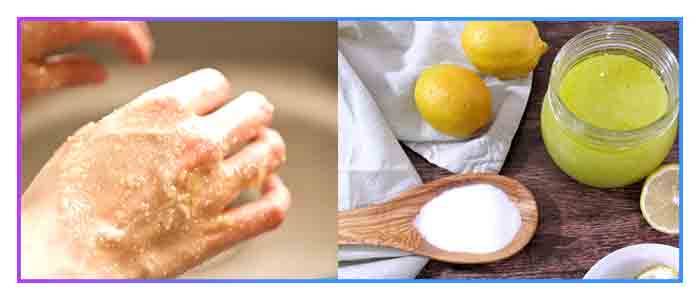 Ingredients: Lemon juice, granulated sugar
Directions:
Add granulated sugar to the lemon juice and rub it into the backs of hands to remove dead cells.
23. Walnut Hand and Foot Moisturizing Scrub – Great treatment for your nails!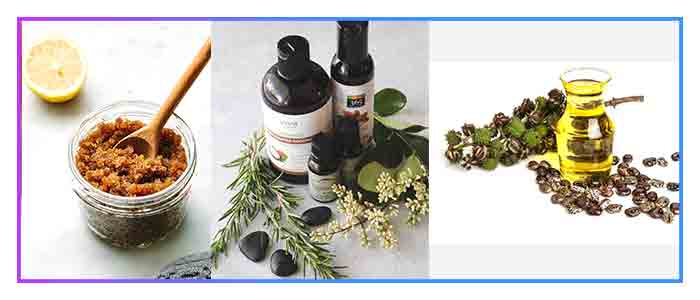 Ingredients: 1/2 cup shelled walnuts, 1 tbs olive oil, 1 tbs castor oil, 1 tsp honey
Directions:
Grind walnuts to a coarse powder.
Add olive oil, castor oil, and honey to make a thick paste.
Vigorously rub hands and feet with the paste.
Rinse with warm water.
Pat dry and moisturize.
This treatment is most effective when used twice a week.
You might like: It's Worth Eating Buckwheat?
Both Face And Body Treatments Made At Home
It is not necessary to spend time in spas to enjoy relaxing treatments at home. It takes a little imagination to create a cozy environment and a short time to find the necessary ingredients and produce the tools. Most of the essential components can be found right in your own home.
Detoxifying bath is perhaps the most relaxing and stress-relieving procedure is a long enjoyment of a warm bath. However, a warm bath with sea salt is a way to relax and take care of your skin's health, tone it, and enrich it with useful microelements. Baking garden, or magnesium salt, can be used instead of sea salt.
You might find it interesting: Discover Magical Properties of Flaxseed Oil. Healthy Nutrition For Skin, Hair, And Body.
Homemade Body And Face Treatments
24. Green Tea Spa (3 Treatments in 1) – Lighten your skin with antioxidants.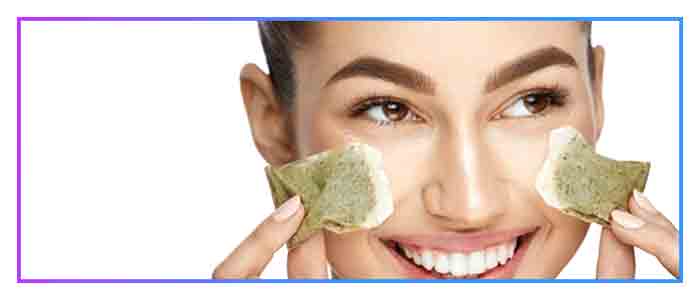 Ingredients: Green tea, milk, almond flour, rice flour (see below for measurements)
Directions:
Make a pot of green tea.
You can use loose leaves or tea bags.
You'll need 1 teaspoon of leaves or one teabag for every one cup of hot water you use.
Cool tea.
Mix 1 tsp of tea with 1 tsp of milk. This is your cleanser.
Mix 3 tbs of tea with 3 tbsp of almond flour. This is your scrub (good for the face and body).
Mix 1 cup of rice four with enough tea to make a paste. This is your mask.
Use items in the order listed, rinsing with warm water between steps. Try adding a few cups of green tea or a little green tea oil to a warm bath; it's good for your whole body.
25. Avocado Spa – Anti-aging treatment rich in vitamins A, B, D, and E.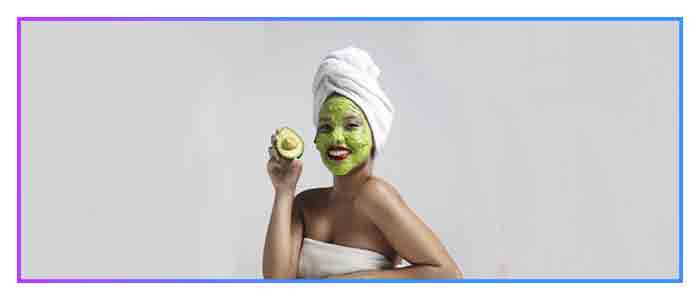 Ingredients: ½ avocado, 1 tsp honey, heavy cream
Directions:
Mash avocado with honey for a facemask.
Add 1 to 4 tablespoons of heavy cream for dry skin, 4 to 6 for oily skin.
Smooth on face and/or hands for 5-10 minutes, rinse well.
How To Make Homemade Hair Treatments?
From home-made products, you can make effective hair masks and enrich them with the missing vitamins. One of the most popular is egg, honey, and oil masks that saturate the hair with vitamin E and shine.
These three ingredients can be used to manufacture a single mask or mixed separately with other products. It is recommended to apply the masks on dry hair and keep for 15-30 minutes, then rinse with warm water.
Homemade Hair Treatments.
26. Herbal Rinse & Dandruff Control – Give your hair a lingering fragrance.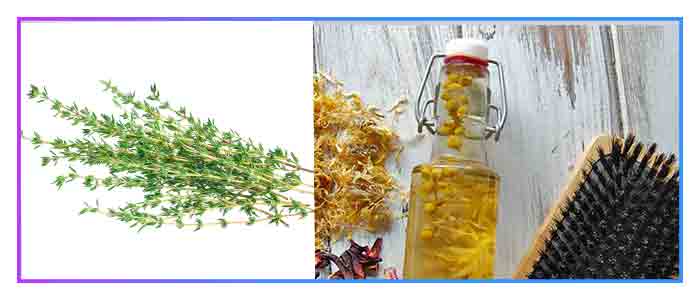 Ingredients: 1 tbs. rosemary, 1 tbs. thyme, 1 quart of boiling water, 2 tbs. cider vinegar
Directions:
Place herbs in batter bowl, pour boiling water over them.
Cover, and allow to steep for 15 to 20 minutes.
Strain the infusion into a second batter Bowl and add vinegar.
After shampooing pour the entire rinse through the hair.
**If you want a rinse for damaged hair, substitute chamomile and sage for the herbs
27. Hair Shine – Keeps hair shiny with a once a month treatment.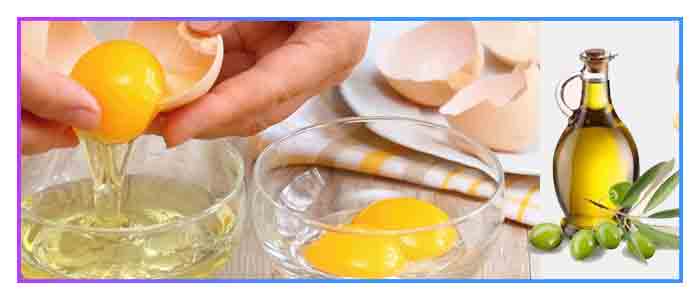 Ingredients: 1 cup olive oil, one egg, 1/3 cup honey
Directions:
Apply liberally to dry hair, cover in plastic wrap or shower cap for about three hours, then wash normally.
28. Bedtime Hair Luster – Add shine and luster to your hair.
Ingredients: 1 cup steeped chamomile tea, 1 tsp. fresh lemon juice, 1 tsp. cider vinegar.
Directions:
Pour into Kitchen Spritzer and shake to mix.
Before bed spray a fine mist over hair until slightly damp.
Comb through.
29. Lemon Highlights – Add subtle highlights to blond hair.
Ingredients: Juice of 2-3 fresh lemons, 1 pint of warm water
Directions:
With your head over a sink or tub, slowly pour lemon-water over clean, dry hair.
Work through from roots to ends with fingers.
Let sit 5 minutes before thoroughly rinsing in lukewarm water.
Homemade Bath Treatments. And Healing Bathroom Bombs.
Can anything be more pleasant than a warm, soothing, and relaxing bath after a long and hard day's work? And it doesn't matter what you did today – spin like a bee or spends another unspecific day…
Treat yourself, regain the joy of life!
Homemade Bath Treatments
30. Energizing Herbal Bath Sachet – Relax the day away in a homemade herbal bath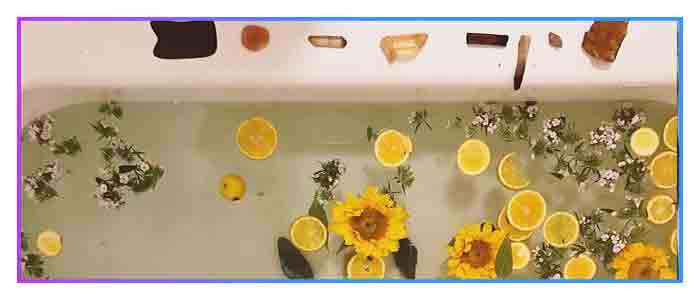 Ingredients:
1/4 cup grated lemon peel to treat lethargy
1/4 cup grated orange peel to fight depression and anxiety
1 tablespoon dried parsley for stimulation
1 tablespoon dried comfrey, a mild antiseptic
There are several ways of brewing an herbal bath:
The easiest is to toss several herbal tea bags directly into the bathwater.
Another option is to use pieces of muslin cloth which are filled with herbs and tied.
These can be attached directly to the faucet so that the running water goes through them, or placed in the tub.
This option will work best with the recipe above.
Related: Flower Essences For Motivation: The Emotional Blockage Game Changer
How to make your own dandelion bath bomb?
Dandelions have long been famous for their healing powers. Their petals contain substances that improve the sebaceous glands' activity and thus speed up removing harmful substances.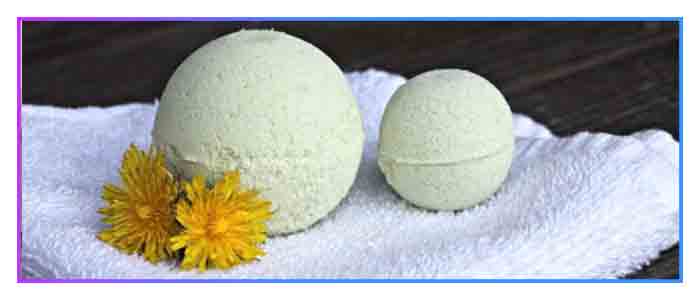 Ingredients:
1 1/2 cups (429 g) soda

3/4 cup (177 g) citric acid

1/4 cup (72 g)  sea salt

1/2 oz (14 g) of dandelion oil

14 oz. shea butter, mango, or cocoa butter, dissolved

10 drops of sea buckthorn oil 

12 drops of essential oil 

10 drops of orange or lemon essential oil 

Molds (shapes)
Homemade Facemasks Top Ingredients: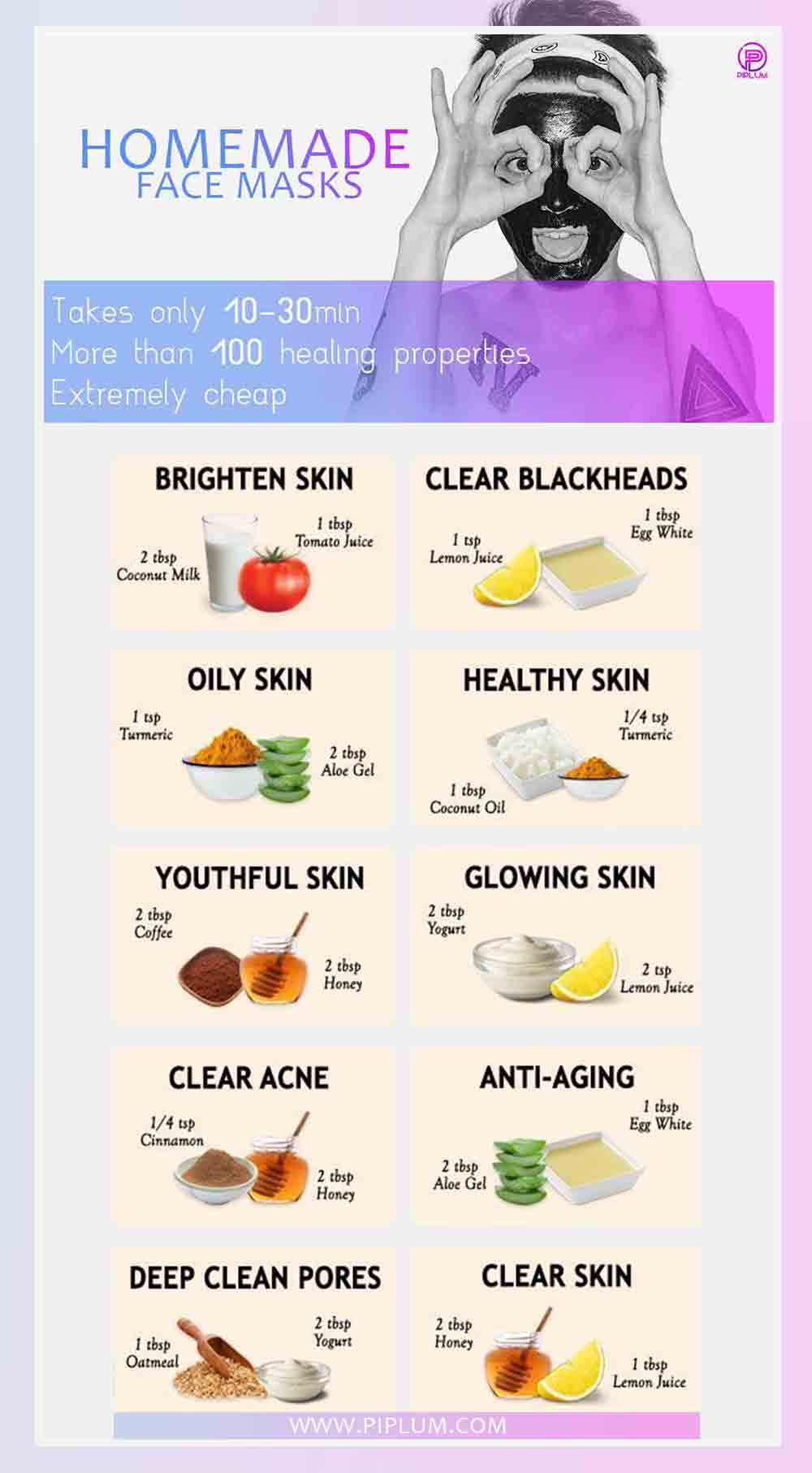 You might like these articles:
How To Make Dandelion Coffee. +Creamy Latte[Recipes]
ReDiscover Extraordinary Taste. How To Make A Dandelion Wine? [Recipe]
These are all the tips we wanted to share with you today. We hope they help you create an amazing spa experience at home and inspire you to learn more about body and beauty care. And which procedure will you try first?