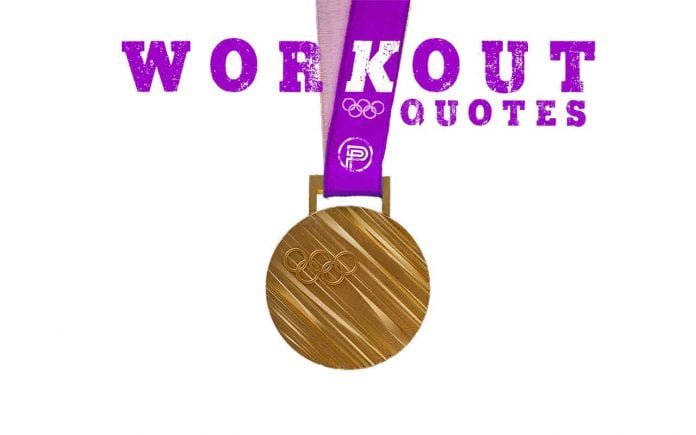 When you look at the history of the sport, you are most pleased with the real emotions of athletes when they win or lose.
Even the greatest achievements begin with their small steps.
You can start your sport from a simple walk – even a daily walk around the house, a lift to the stairs, a trip to work or a walk in the shop is a very good start.
After that, the world fills up with their workout quotes and success recipes.
wareness and consistency are key to any long-term change. Understanding why you are doing something and what you are trying to achieve helps to maintain motivation and contributes to the achievement of results, and when consistency is maintained, even the slightest positive change produces results.
Understanding why you are doing something and what you are trying to achieve helps to maintain motivation and contributes to the achievement of results, and when consistency is maintained, even the slightest positive change produces results.
Nowadays, people start a physical activity from the end: they first buy a nice, fashionable outfit, and only then start wondering what sport will do.
Our workout motivation also depends on what story we tell ourselves every day…
Do the opposite! Sports shoes or other outfits must be tailored to your activity, otherwise you will get stuck, you will get blistered and unfortunately, you will lose the motivation to continue sports.
Athletes are people who are not only strong physically but also strong psychologically and spiritually.
The inner faith of the basketball, football, Soccer, Baseball stars have brought more than one victory, so all the people could learn the inner strength by reading their discipline, passion, determination and workout quotes.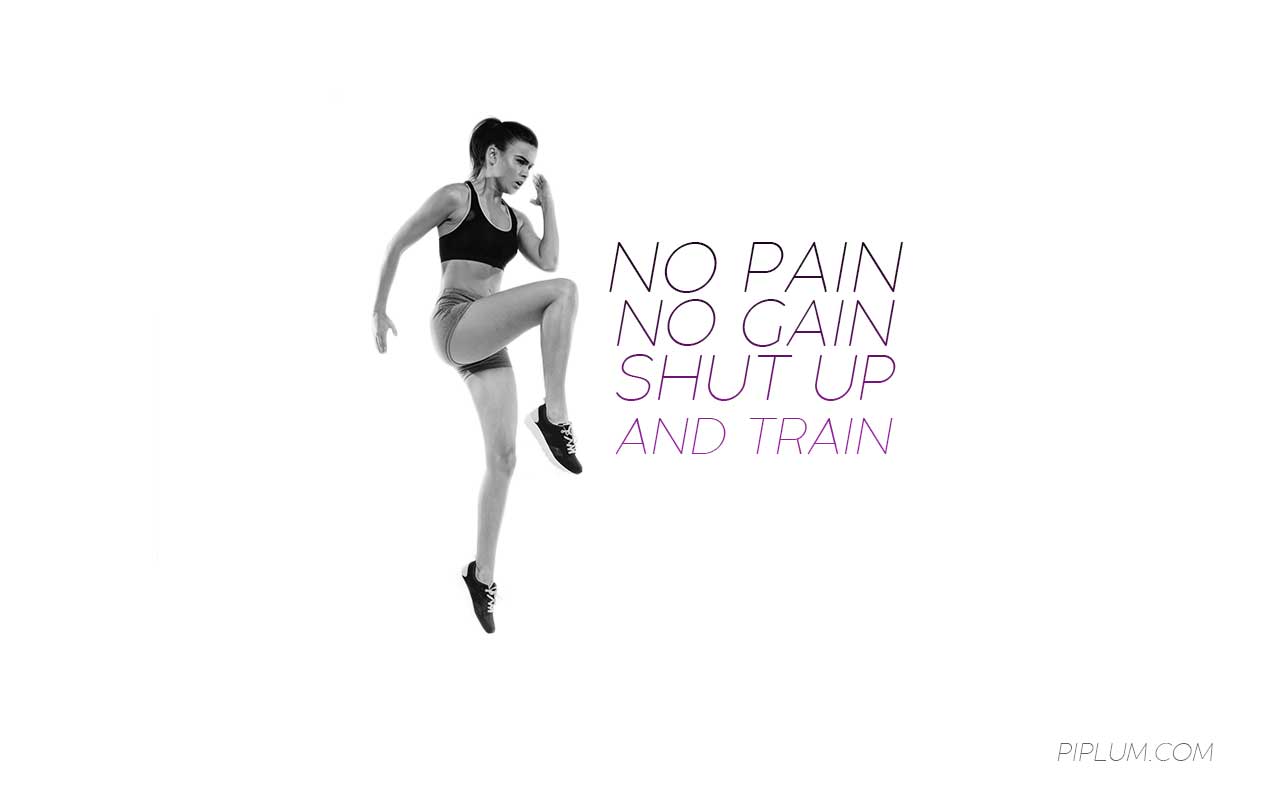 The strength of the team is its players. The strength of each player is the team. Legendary basketbal coach – Phil Jacson
We're hoping that workout quotes will wake up a beast in you and you will make things right.
Motivation: workout quotes from famous people that will inspire your change

There are days when the hands just go off and don't want to do anything.
In order to return to the desire to move forward, to pursue something, sometimes a few spoken words are enough. Stumbling? Losing hope and motivation? Maybe you find what you need at the moment.
Motivational articles you might like:
Here are some of the best athletes and coaches who are constantly cited again and again.
No pain. No gain. Shut up and train.
Simply the best workout quotes from sports legends.
The dark side of Workout Quotes and all quotes in general.
After workout quotes and uplift comes a lack of motivation.
Sometimes the goals lack motivation and are not able to move forward.
In such cases, you need to take a break, and sometimes just read one or another workout quote or thought that opens your eyes and gives you the extra motivation that keeps you going.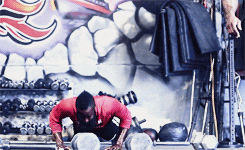 Check this simple workout quote:
No one should expect more from you than you.
There are several thoughts that might motivate you to live healthier and more active.
Often, motivation is refreshed with the following tips: read this book or article, use this methodology, set a goal, visualize it, persevere, etc. How can such tips (and especially their use) be dangerous?
Motivational injections help you to deceive and distance yourself from the pain that will naturally drive us forward
If you're a romantic soul which also wants to be a hardcore athlete, you still must continue reading
Books, quotes, seminars, and more. external motivators can only pudh us. If your enthusiasm and inner motivation are high enough, these ways of starting can be a good start-up and refreshment (it is always natural to be on the wave).
However, if an inspiring article, seminar or music becomes a condition for your engagement, if you become an inspiration, it is not good for several reasons.
First, we deceive ourselves. When we read something or go somewhere, we calm our conscience. And what we repeat is firmly established – the sleep of the conscience is probably one of our best-developed skills.
We live in the illusion that we do something that we try and the problem, which is not so painful, no longer requires a solution.
Secondly, we weaken the pain and discomfort that we are experiencing, even though it would lead us forward. Naturally and Strongly.
We don't solve the problem of happiness until it gets big enough.
Perhaps the worst thing is that we don't solve the problem of happiness or success until it gets big enough.
But do we drink medicines only when we are seriously ill? Maybe more attention should be paid to mental health? Have you gained some useful knowledge and you are about to start applying it on a "welcome" occasion? Are you waiting for inspiration, a wave of enormous motivation, and a destructive sense of inner strength? We look forward to getting ready enough.
The expectation, whatever it is, is sweet and calm at the moment, and it makes you laugh. What kind of change comes from nowhere? We must finally realize that there is no miraculous time, and by putting an end to the problems we are only wasting the time that we can be happy.
Workout quotes will not motivate you until you decide to change
Externally motivated ways of motivation can not strengthen us enough and inspire
Books, seminars or the development of success in thought cannot strengthen us enough. With the exception of those who have enough self-confidence and a good seminar (or book) to push them forward.
Rare of us such. Only actions, tests and mistakes can inspire and prepare us. Will you learn to ride a bike just by looking at a brother or just imagining that you are driving yourself?
So, getting the knowledge, thinking, planning and developing your idea of success is not enough in your mind. Do you recapture that you know it?
However, are you really not trying to get the best out of the inside and maturing yourself to a better moment? What would not be bad if the action did not go too far or disregard other priorities?
Too long thinking is an obstacle to action
The most successful ways to run away from yourself and what we want
The great majority of us are using other ways to feel better. These methods even more effectively disguise the inner disharmony and help you effectively excuse yourself.
For example, to get involved in work, activities and be engaged in everything, not self-reinforcement or improvement. If so, you probably have already done a lot of work.
Some of them made you happy? Usually, we are not inclined to admit to ourselves that something is wrong with us to have problems. And especially think about it, go deeper, look for a solution.
When was the last time you talked to friends about feeling happy or successful? It is much easier and safer to keep this property for yourself, sit down on the TV or have fun with your friends, forget it.
Did you notice how short it works? In this way, we accumulate frustration, self-destruction, and helplessness.
Naturally, then we lack motivation, energy, self-confidence, and most importantly, happiness. Without doing anything, self-confidence is completely eliminated and then it is even more difficult to take action.
Another way to protect yourself from divorce with your beloved sofa and TV is to deny the need and necessity of perfection, self-knowledge, self-education.
Of course, for improvement, self-knowledge is not for everyone. Especially that the ways are different and some of them are really not worth your time. But probably not all?
Check this out:
Proud to share the story you don't know.
Pooh: The Derrick Rose Story coming 4.11.19 @watchstadium pic.twitter.com/00KksSthuL

— Derrick Rose (@drose) January 30, 2019