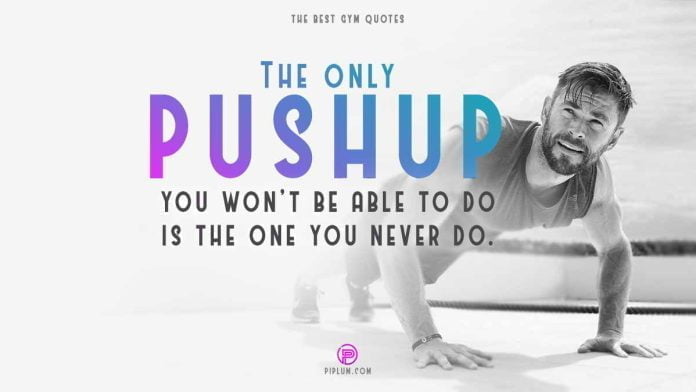 Not many exercises are more effective than this good old time-tested, but simple "push-up". Do you think it's too complicated? Follow these motivational quotes about push-ups to uplift the spirit of your workouts. 
Pushups on women and men are done on the hands and lifting their bodies using their hands. The pushups train the chest muscles, the triceps muscles, and the anterior delta.
Push-ups are one of the main exercises used in civilian training or physical lessons and are widely used in military training programs.
A pushup is probably one of the best exercises for women.
Why? Regularly adding this exercise to your workout will not only strengthen your chest but will also strengthen your shoulders, triceps muscles and highlight your body lines.
Working all of these muscles at the same time burns a lot of calories, and yet the exercise can even help give women some gain.
Really, is it possible to ask for something more from one exercise?
Every push-up counts. Motivational gym workouts quote: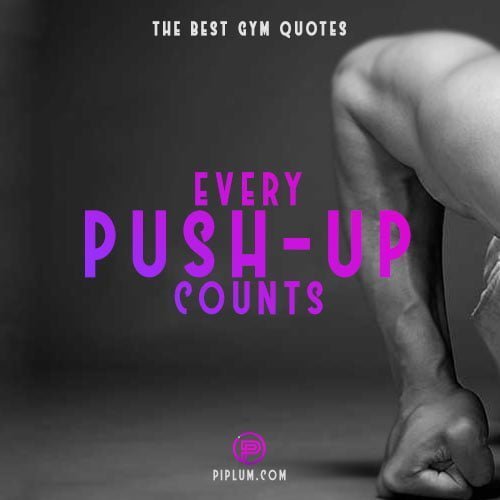 You might like these quotes: Motivational Squats Quotes. Smash That Exercise, Shape Your Ass!
Uplift Your Workout Routine With These Push-ups Quotes
Push-ups – a hard nut to crack, especially for owners of weak hands. While men try to prove their masculinity, women generally avoid the exercise. But completely unnecessary: push-ups strengthen muscles, improve posture, help lose weight and even increase bone density!
Remember why you started. Keep doing push-ups.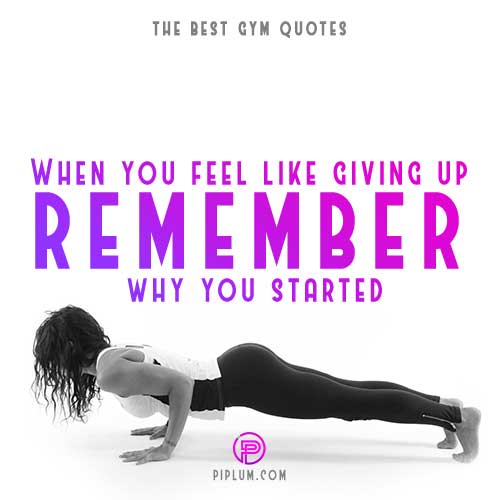 Related: The Moment I Began To Sculpt My Body. Motivational Fitness Quotes.
Push-ups and Quotes: 10 Great Reasons To Do And To Follow.
Workout motivation is impossible to quantify, and both researchers and trainers agree that it has to be carefully cultivated based on your unique interests, goals, and strengths or genetics. If you're dedicated to making this year your best yet, you can do it—just imply these push-ups quotes to your life:
1. When doing push-ups, you employ all the major muscles of your upper body, including your chest and triceps. Exercise stimulates the production of human growth hormone, which helps build muscle mass. Push-ups are especially beneficial for women who usually lack strength in the upper body.
Train insane. Motivational push-ups quote: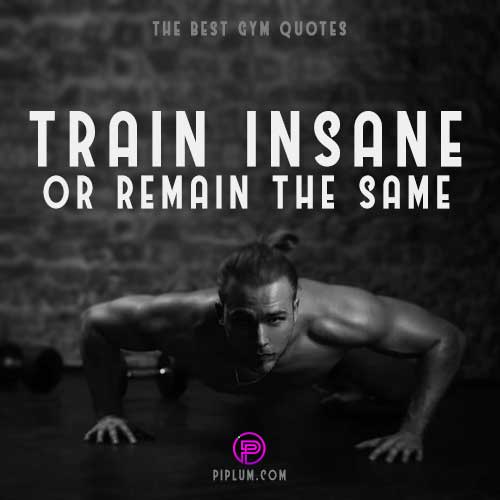 2. Push-ups benefit the upper body and all other muscles – from the neck to the toes: for example, effectively strengthen the muscles of the biceps and shoulders. In addition, the exercise helps to improve those parts of the body that usually remain under-trained – the abdominal and diagonal muscles, thighs.
Push through the pain. Encouraging push-ups quote: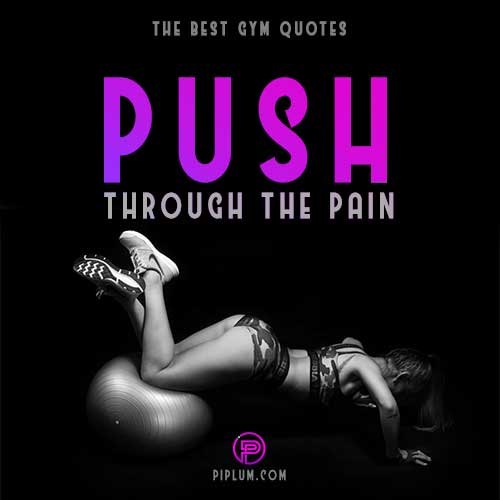 3. Push-ups are considered healthier than most other resistance exercises because you have solid support when you do it. For example, lifting weights strengthens your chest and shoulders but restricts blade movements. Possible consequences are injuries to the rotating muscle-tendon cuff.
You must hustle in order to shape your body. Persuading push-ups quote: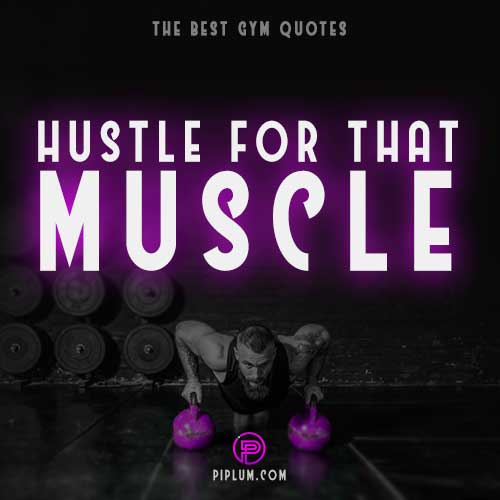 4. Push-up exercise strengthens the abdomen and lower back muscles and supports the spine. The torso becomes more stable, making it easier to avoid injuries to the lower back.
The more you exercise, the more results will be noticeable. Propelling push-ups quote: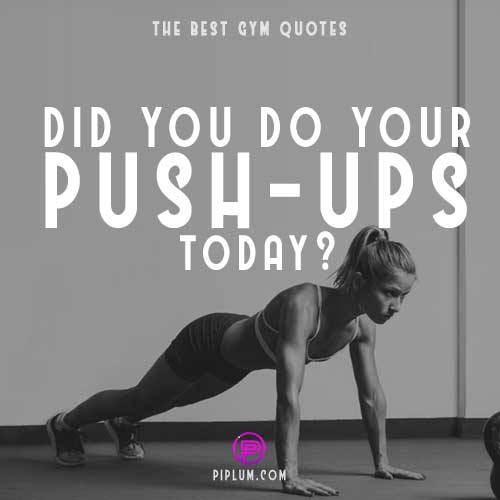 5. The push-ups move the shoulders, making the shoulder joints and muscles more flexible and easier to avoid neck pain. By the way, did you know that tension and pain in the neck area are among the causes of migraines?
Want it? Push for it. Triggering push-ups quote.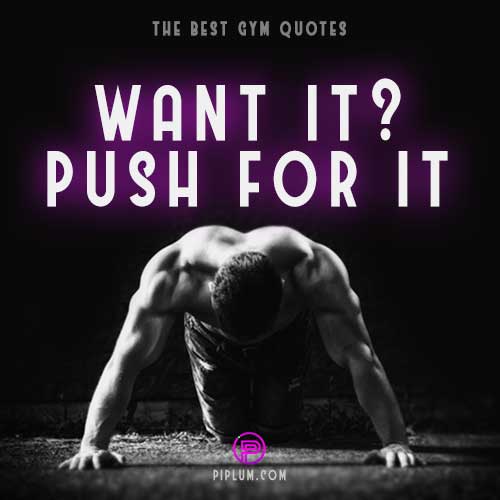 6. The push-up can only be considered correct if the back is straight. Exercising regularly will eventually improve your posture, thus protecting yourself from various aches and pains and reducing the risk of injury.
Every push-up counts. Motivational gym quote for women: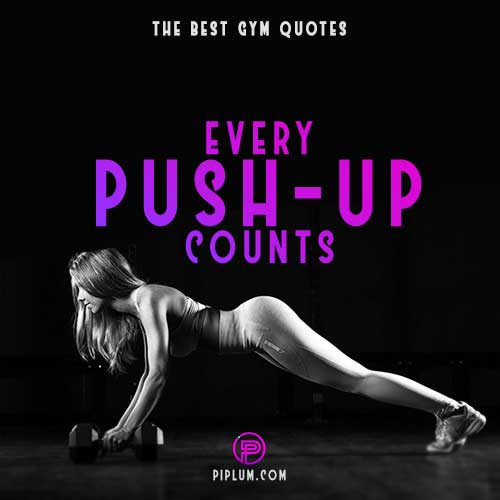 You might like these motivational workout quotes: Hard Work Is The Key To Success. Workout Quote To Change Your Life.
7. Every physical exercise focused on the right part of the body gives it flexibility. During the recession, several different parts of the body and muscle groups are employed, making the whole body more flexible and mobile in general. This makes it easier to engage in other sports and daily physical activities.
Feel the ground, do the push ups. Inspiring quote: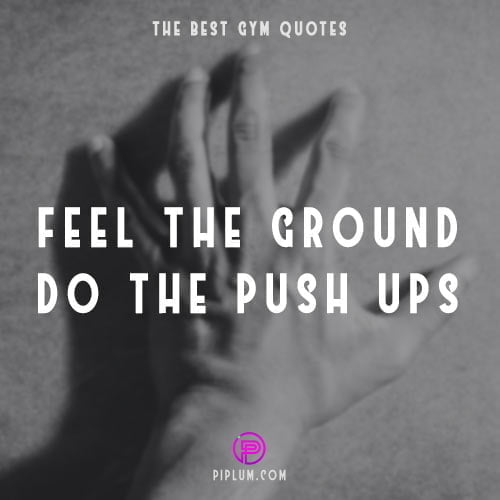 8. Push-up, like other resistance exercises, strengthens the bones, especially from the wrists to the shoulders. In addition, push-ups increase bone density, so regular exercise reduces the risk of osteoporosis.
Just one more push. Devotional push-ups quote: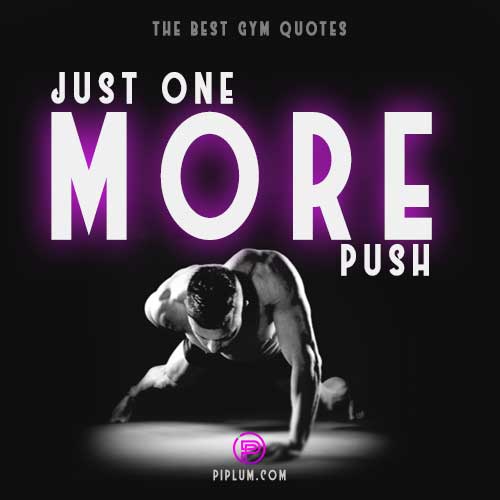 9. Although push-ups are not cardio exercises, they activate blood circulation and thus improve the health of the cardiovascular system. Blood flow problems, but not your horse? Take a walk for at least half an hour every day – you will feel much better.
Only challenge can change you. Stimulating push-ups quote: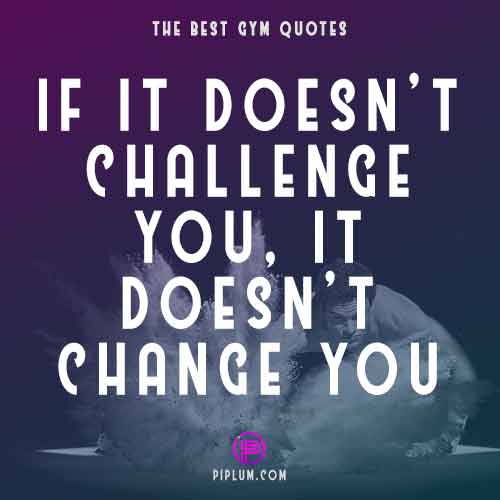 10. Resistance exercises, including push-ups, do not burn as many calories as aerobic exercise. However, in the fight against overweight, push-ups should not be given up, as they help build muscle and speed up metabolism.
No one else is going to do your push-ups for you. Motivational workouts quote: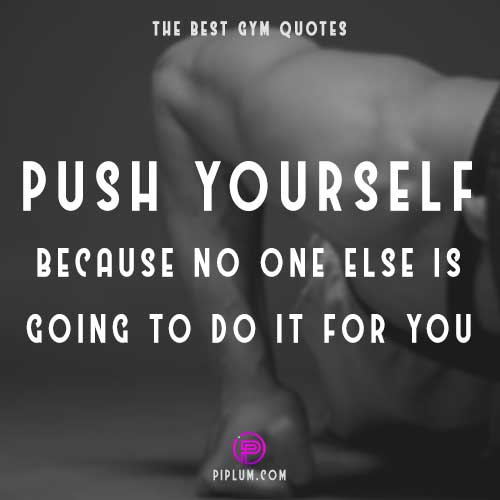 You also might like: Life Quotes About "LIFE"… Stay Unique, Positive, Strong, Inspired, and Deeply Motivated!
The Best Workout Motivational Quote To Do Push-ups
Push-ups are a perfect exercise that you can do them anywhere, anytime.
If you want, you can take and now make a few impressions, even if you're at work or school. Sure, the gazes of those around you will be full of wonder, but can that stop you? Or do you care?
Simple push-ups, insane results: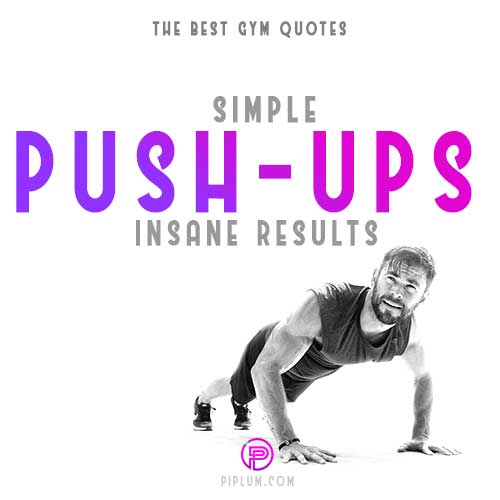 Push-up is a classic, versatile, and arguably the most effective exercise that does not depend on the prevailing fashion trends in sports. There is a reason to say so: push-ups require minimal time and no money and, at the same time allow for apparent results in a short time.
What if you do push-ups every day?
You will strengthen your abdominal muscles
Reduce the risk of back and spine injuries
You will speed up your metabolism
Improve posture
Improve your sense of balance
Improved flexibility
The general mental condition will improve
Squeezes calm the nerves prevent depressed mood and even depression.
True, push-ups are recommended to be done regularly, albeit for a few minutes a day.
You might like: Ab Exercises With No Equipment [infographic]