Squats can be boldly called lazy sports because they can be done anywhere and anytime. Still, you can't even imagine that a seemingly easy exercise can have so many miraculous powers for your health and body shape.
But sometimes, you need just a little push to move forward. That's why motivational squats quotes come in handy. Below you will find some uplifting quotes for this exercise. 
"Do squats every day and your butt will become staggeringly big" – you usually hear the answer when asked what to do to make your buttocks bigger.
Do you adore short shorts, but cellulite is a barrier to wearing them?
There is a way to fix everything. Also, fast.
Everybody knows that squats are the best exercise to have a perfect butt.
A beautiful and sporty butt is the thing most women dream about.
Let's begin with this quote about squats:
Hustle for that muscle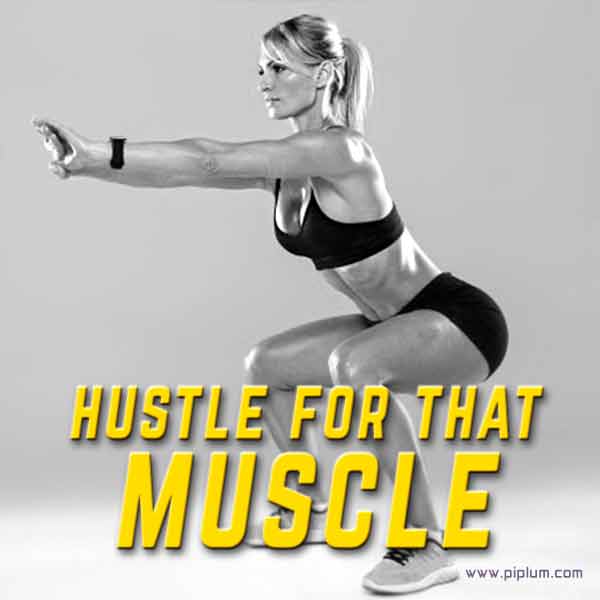 Also, everyone knows, that to catch this booty trend you need to workout a lot.
That's why you need some motivational quotes to inspire you.
You might like: Claim Your Rights for a Perfect Booty!!! Butt Exercises for Women. [Guide]
Why squats?
First of all, probably because it's the cornerstone of any kind of fitness or weight loss training.
Do squats. Your ass will thank you later
—one of the best fitness quotes for squats.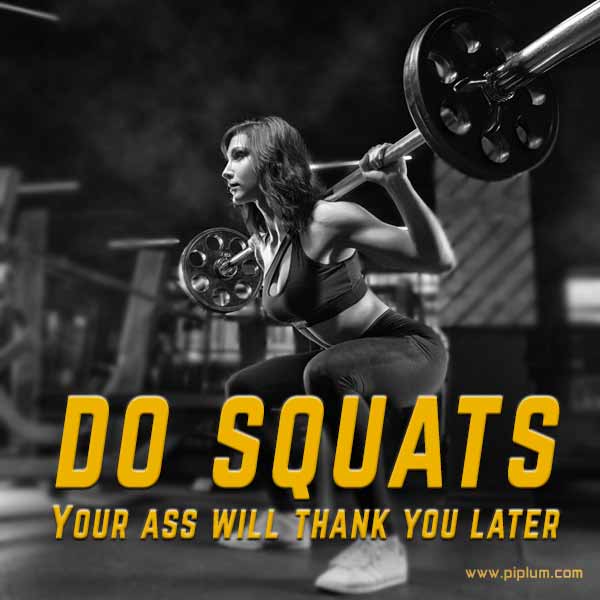 You must check these gym quotes: The Moment I Began To Sculpt My Body. Motivational Fitness Quotes.
Benefits of Squats. Motivational Fitness Quotes.
Squats are not only a way to increase muscle strength in your legs.
They will help to speed up your metabolism, improve your heart rate, increase your stamina and help you lose weight quickly.
Be a badass with a good ass.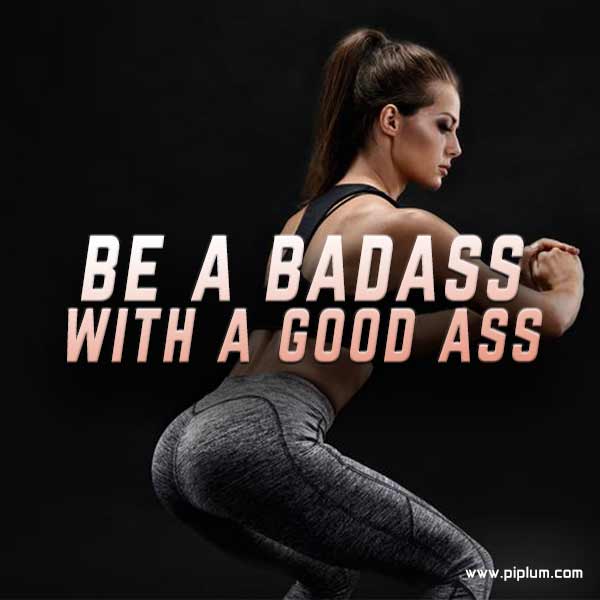 Also, everyone knows, that to catch this booty trend you need to workout a lot.
That's why you need some motivational quotes to inspire you.
Keep your squats low and your standards high.
Inspiring squats quote: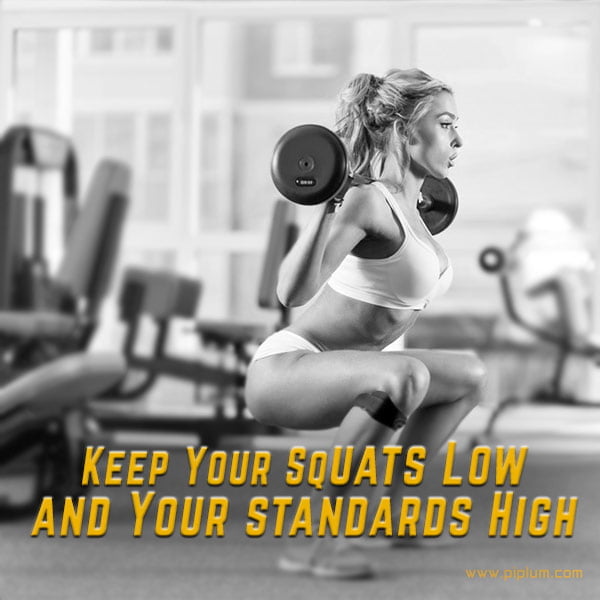 Motivational squats quote.
Eat, sleep, squat — repeat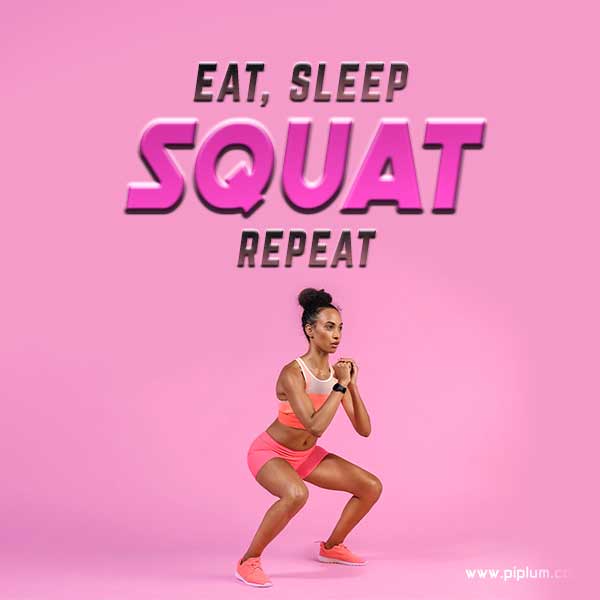 Inspiring gym quote for women.
Good things come to those who squat
Squats strengthen the internal muscles and obviously help to strengthen the leg muscles. Squats also create an anabolic environment that promotes the development of muscles throughout the body.
You might like: Motivational Push-ups Quotes, Smash That Gym Ground!
Squats strengthen both the upper and lower body parts. If done correctly, squats are a very intense exercise. Another benefit of squats is that they help you perform other life activities.
When you do squats, you build muscles and encourage them to work much more efficiently while improving your body's manners, maneuverability, and sense of balance. One of the best ways ever to burn more calories is to build more muscle.
All the benefits gained during this exercise later make it easier to perform other actions needed in life.
Shut up and squat!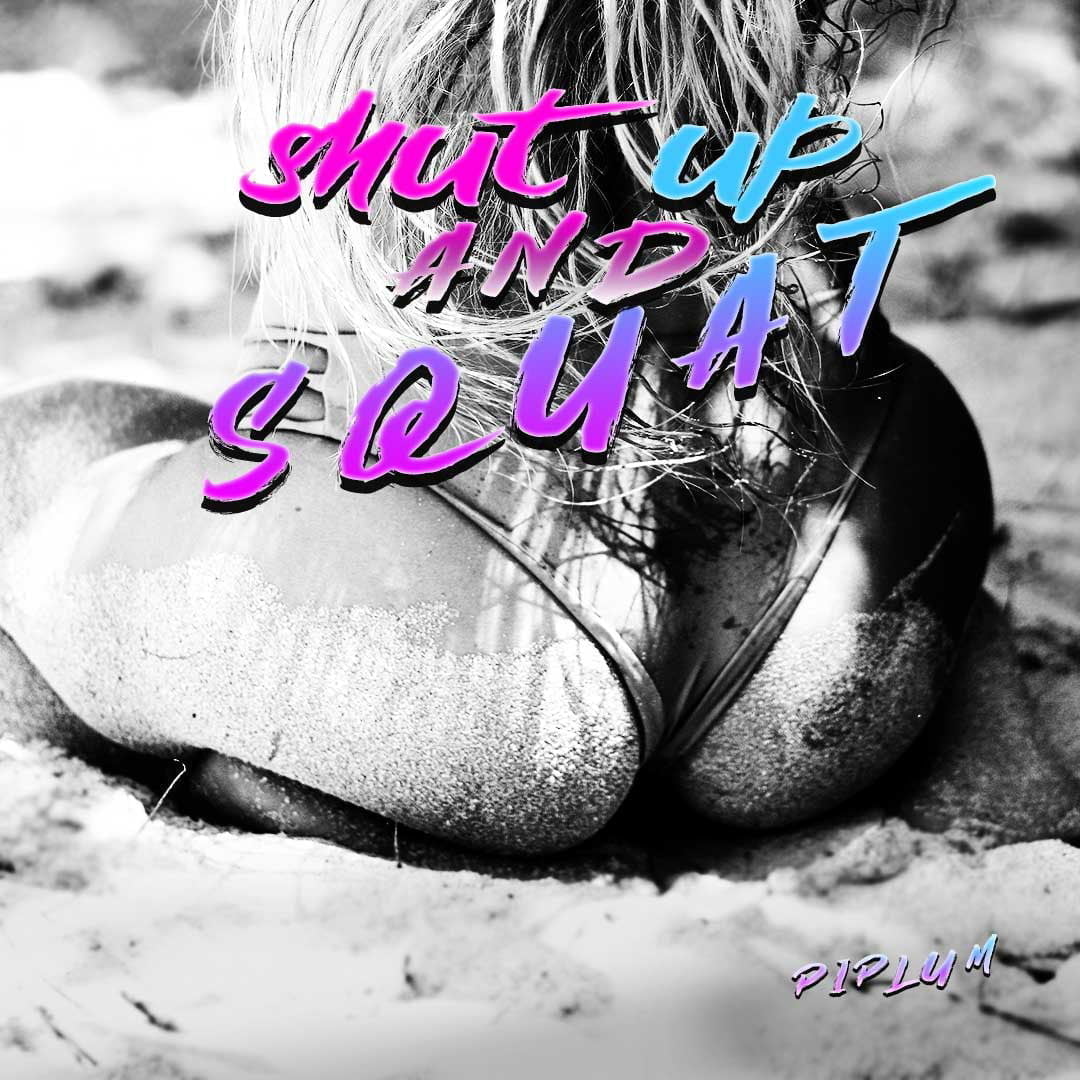 Also, do not forget to fix your diet while doing squats: New Age Dilemma. Which Are The Best Diets In The World?
Why Do You Need To Train Your Butt?
An excellent and sporty butt is needed not only to attract the attention of the people.
The trained booty has a lot more pluses. 
Shape your butt as quickly as positive! Motivational Squats challenge. Gym poster.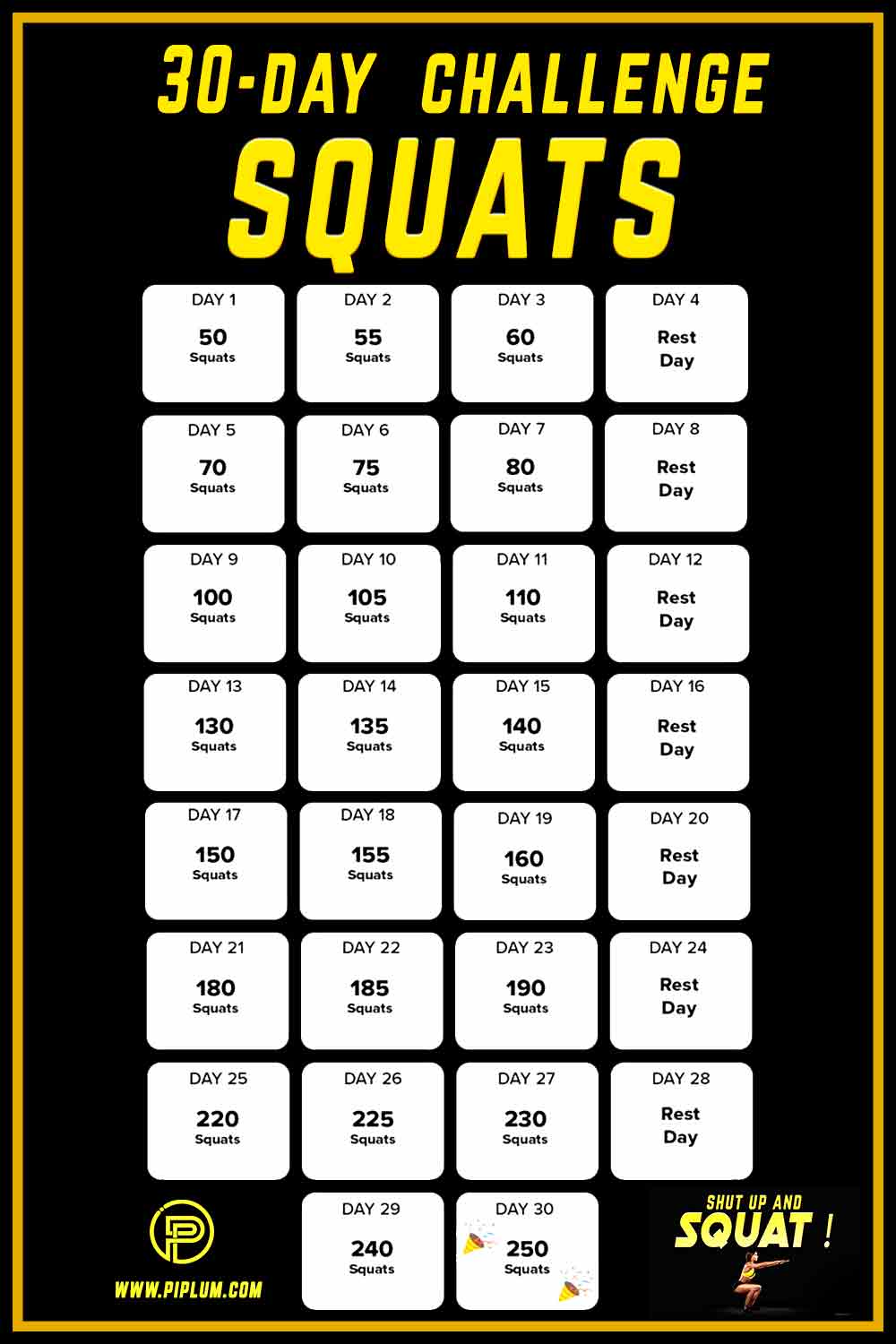 Do not forget a correct squatting technique: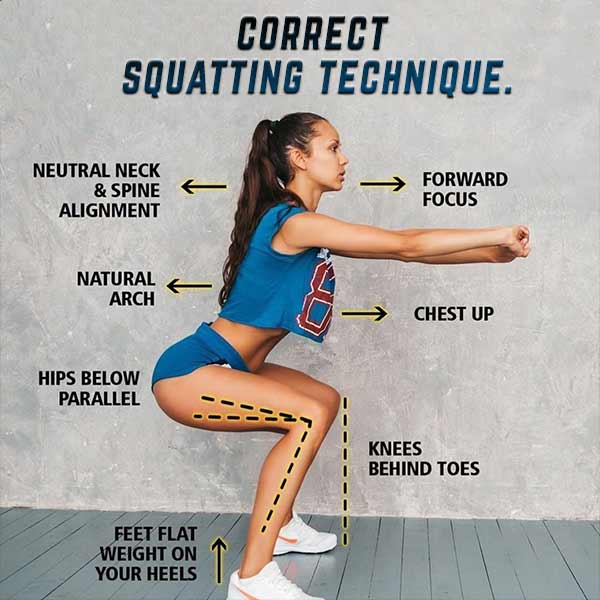 You might like Discover Magic. How to Do Kegel Exercises for Women. [Infographics]
Here's a small list of them:
It is easier to maintain posture

.

The large muscle of the buttocks (gluteus maximus) straightens and captures the body, and it holds a large part of the body's weight.

Helps to do other sports.

If you like soccer, basketball, volleyball, ice hockey, or any other sport (except for chess), this sporty backpack will help you achieve better results.

Be stronger.

The buttocks are a body engine. And not only because it is the largest muscle group, but also because it is involved in all the movements that the body performs.

Stabilization of the spine.

A well-developed large buttock reduces the likelihood of back pain and helps keep your body straight.

Beautiful legs.

Some exercises on the back, such as squats and hypertension, strengthen the thighs' quadriceps and biceps, so you will immediately solve two problems: you'll have a nice back and legs.

There is a high probability that you will start to appreciate yourself better

.

If you are lucky and your confidence in yourself does not depend on how your skin and hairstyles look today, this sporty backpack will still increase your self-confidence. Because it's a big challenge that requires a lot of strength, endurance, and directionality. If you succeed, it's a great reason to love yourself even more.

Strong buttock muscles protect joints and tendons

.

A sporty back protects against knee and back pain.
You might like: Sports Psychology And Motivation. Whether You Think You Can, Or You Think You Can't, You're Right.