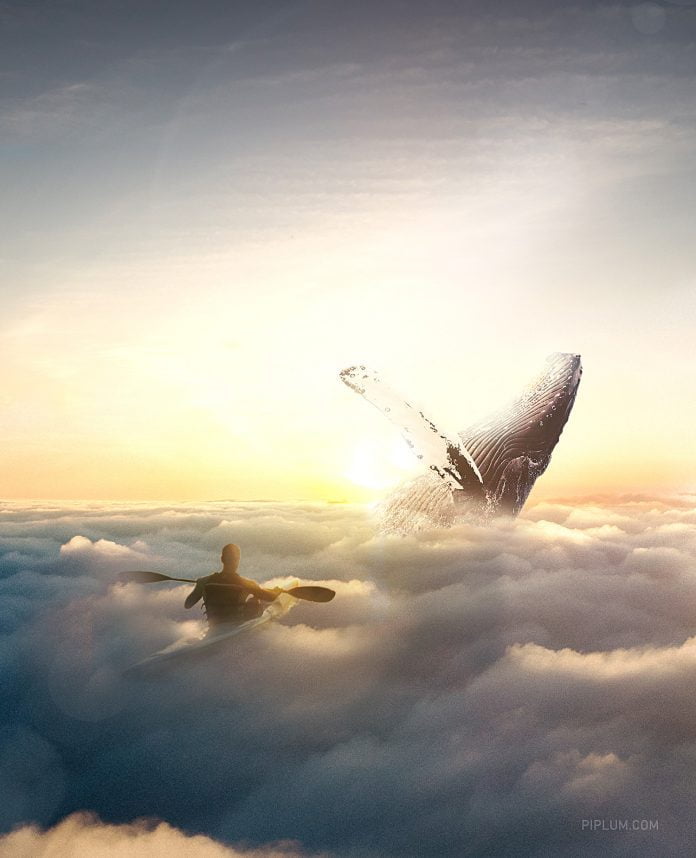 Blue Whale in the Sky. Surreal Photography.
This happens when you see things others don't. This artistic photo with quote about life shows how awesome your imagination can be. A man with a kayak sails through the sky and sees himself in front of a huge whale.
This dream photography shows us the power of fantasy. Sometimes it's just a little bit of creativity that will put you in the fantasy world, so relax and live your life as you've always dreamed of…
More Quotes:
The man who has no imagination has no wings. Muhammad Ali
Whale in the Sky. No Quote.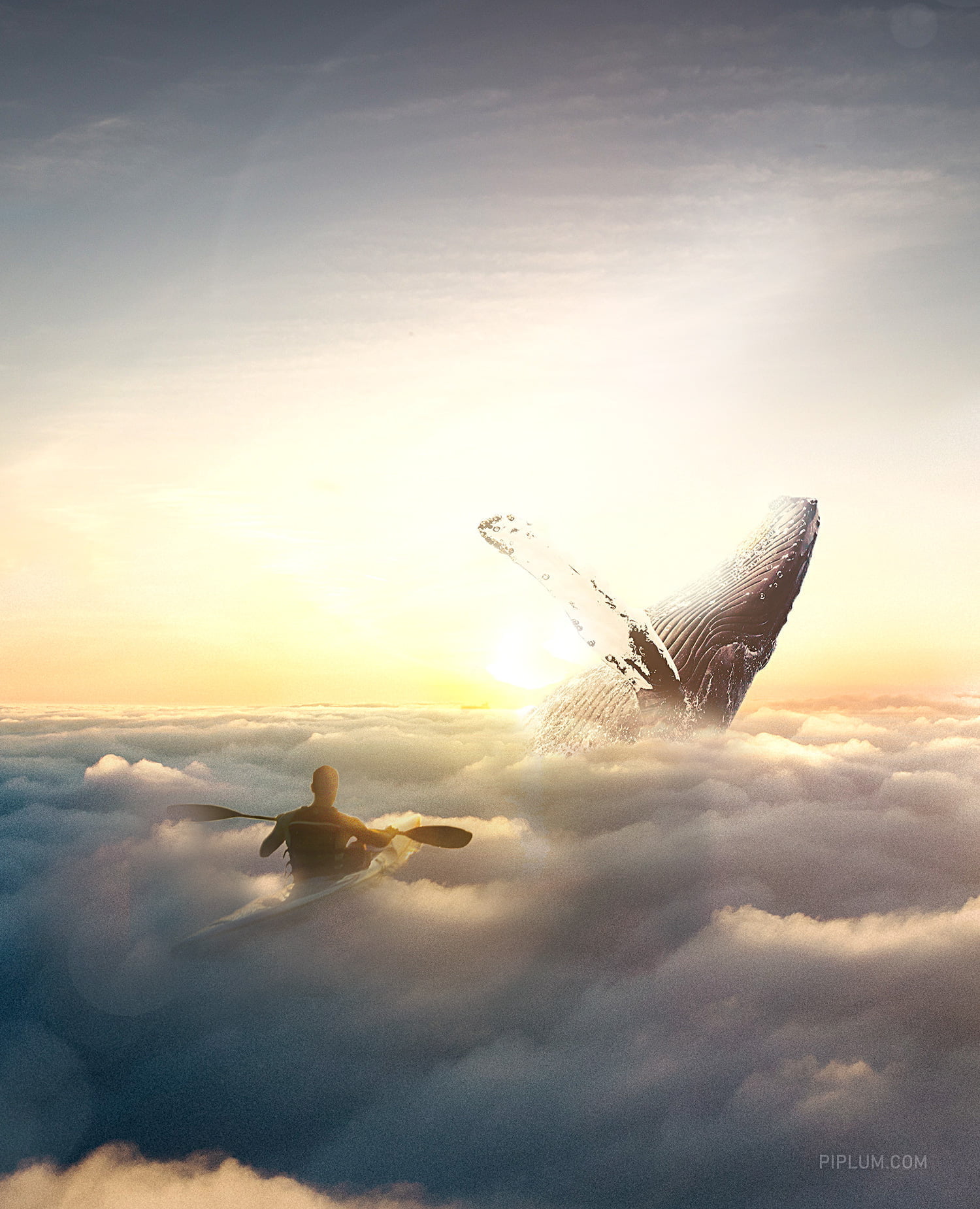 Whale in the Sky. With Quotes.